What is the Mexico Tourist Card?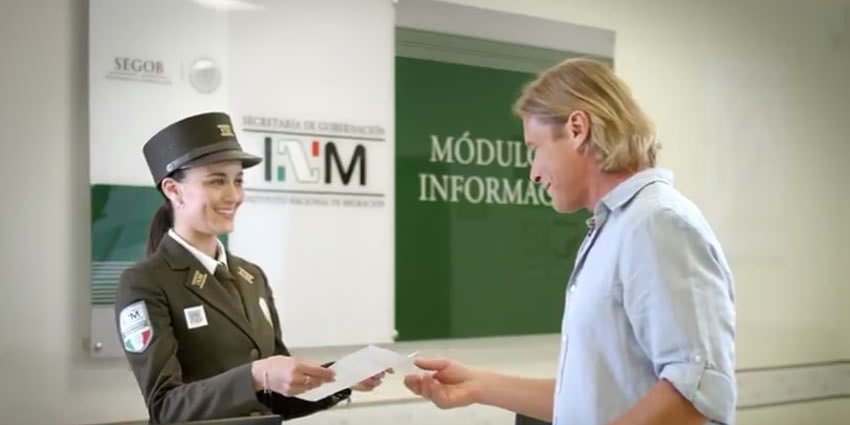 Over the past few years, Mexico has garnered a massive following of tourists owing to its lovely summery weather and spicy cuisine. Whether you are looking to explore ancient historical sites or would instead take a stroll on a tourist-packed street, Mexico has it all. Thanks to its vast culture and friendly locals, this beautiful country is becoming a top vacay destination for travelers all over the globe.
If you are also about to embark on your journey to this incredible country, you will obviously be needing the necessary travel documents to enter. Depending upon your nationality, you will need a Mexico visa or a tourist card, or both.
This article will tell you what exactly a Mexico tourist card is and why it is crucial to have one if a trip to Mexico is on the list. So, let us get into the details:
What Is A Mexico Tourist Card?
The FMM or Mexico Tourist Card is a vital piece of travel document travelers need to get entry into Mexico. However, one factor to bear in mind is that some tourists may only need a tourist card, whereas some travelers may also need to get a Mexican visa. Those who simply require the tourist card can apply for one online, and their essential document will be delivered to their email address.
One crucial factor to consider is that a tourist card is in no way a replacement for a Mexico visa. If you belong to a country where it is required for you to acquire a Visa, you will have to get it along with a tourist card. Whether you will need a tourist card, visa, or both, it all comes down to the country you belong to.
How Long Does The Tourist Card Last?
If your Mexico tourist card states the number of days you will be staying is less than 180 days, you always have the option of extending it to the full 180 days. If you plan on going for an extension, remember that the maximum number of days you can get cannot be more than 180.
If you plan on getting an extension for a tourist card that has less than 180 days, you can visit any immigration center in Mexico. However, a point worth mentioning is that immigration officials do not always allow an extension on your Mexican visa.
Can You Overstay On Your Tourist Card?
So what do you do in case you happen to overstay the number of days mentioned on your tourist card?
If you find yourself in such a predicament, immediately make your way to an immigration office in Mexico. You can also head off to an immigration center at the airport; once there, you will be required to pay a fine that will be in accordance with the number of days you overstayed. Then, you must make the necessary arrangements for acquiring an exit visa before your departure.
Some tourists end up losing their tourist cards in some instances, which may make them feel worried. If you do unfortunately lose yours, you can simply go to an immigration office. There you will have to pay a fee to get a replacement.
How To Get A Mexico Tourist Card?
So how does one get a Mexico tourist card, and which way is the most effective? You can easily obtain a tourist card from the airline you are traveling with or from the airport once you land. However, the trend these days is to apply for your Mexico Tourist Card online, and that too for good reasons.
Let us take a look at some of the top reasons it is a good idea to choose an online method for obtaining your necessary document:
It saves you the hassle of leaving your house and standing in long queues waiting for your turn.
You can get your tourist card before your traveling date, which will save you the hassle of worrying too much.
No matter where you apply, the customer representatives are always available to answer your queries and guide you in the best possible manner.
The Online Process Involved In Getting Your Tourist Card
Like we said; usually, the best way to acquire your tourist card is online through any visa website of your choice. The entire process of applying and paying for your tourist card is online, whereas you can receive your document either in your email or it can be mailed at your address. Before you apply, just make sure you have all the necessary documents by your side, so you don't have to get up again and go looking for things.
You will generally need the following things to apply online:
No matter where you are traveling, you will need a valid passport. The same goes for applying for a Tourist Card in Mexico; you cannot start your application process without having a valid passport. Moreover, you need to make sure that your passport will be good for at least 6 months, which is why you should always check its expiry date.
The next thing is your ticket; however, this condition is only required if you are traveling by air. You can ignore this point if you are traveling by land.
Then comes the payment; since the entire process will be online, so is the payment. Depending on the company you have chosen, you can transfer the fee online.
Once everything is done, next comes the period of waiting for your tourist card. You can receive it in your email or at your address, depending upon the service you choose.
There you have it. We are sure you are now well acquainted with what a Mexico Tourist Card is and how you can get one while sitting in the comfort of your home. If you have been planning a trip to Mexico for a very long time, we suggest you stop thinking and start packing your bags now. Just don't forget to apply for your Mexico tourist card.
Use these tags to read more related posts and reviews:
---
Let us know if this article was useful for you