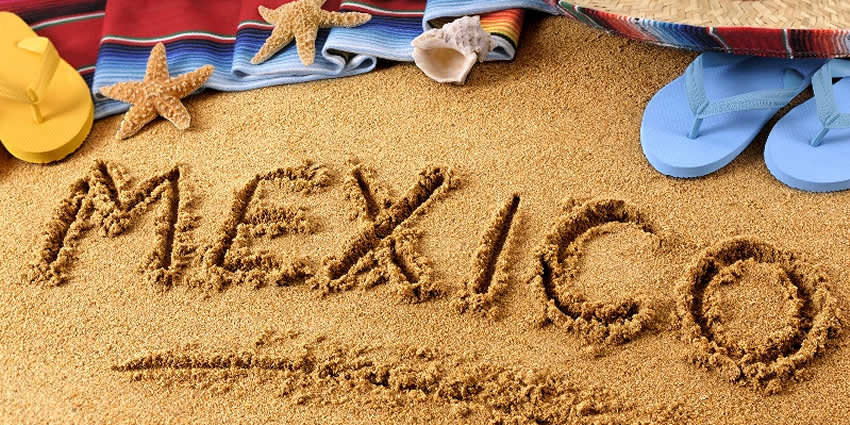 4 Travel tips to follow if you plan to visit Mexico
Mexico is an amazing tourist destination and is full of amazing places to visit including Cancun and Quintana Roo. However, travelers always have to be careful as there is always a possibility of surges of violent crimes in the region.
The US State Department regularly issues a set of warnings to inform tourists of the outbreaks of drug-related crimes that erupt now and then in some states of Mexico. Nevertheless, there are some perfectly safe and charming states that tourists can frequent.
The rich culture, the majestic waters, and the glorious beaches in the country are always the best source of tourist attractions. A little precaution and planning your trip ahead of time can save you a lot of trouble and keep you safe throughout your trip.
You'll have to decide what your priorities are when choosing where to go. Are you interested in cultural sights, adventures, beach time, or big cities? Mexican Routes will help you make sense of it all with some ideas for how to route your trip.
Take Time to Choose Your Destination
While some states in Mexico may be prone to violent crimes due to long-present drug cartels in the area, others are perfectly safe for tourists to visit. Normally, the states bordering the US are more prone to crimes due to the presence of trafficking routes.
But other places like Los Cabos, Cancun, Cozumel, Playa del Carmen, and Maya Riviera are a joy to visit and explore. Tourism in such places is also rising gradually as the local authorities work hard to provide a safer environment for visitors from all over the world.
There are also places beyond beaches in Mexico that are totally worth exploring like towns, mountains, fishing villages, and the countryside like Valladolid Mexico, and Celestun.
Observe the Same Precautions as You Would Travelling Elsewhere
Travelers are always advised to observe a certain set of precautions while visiting any place. Practicing vigilance and staying within designated tourist areas is an understood measure for tourists to observe.
Moreover, you should also take care not to travel alone at night or to talk to strangers and to keep your belongings safe.
More than that, to be safe from fraud and scams, be sure to inform your bank that you are traveling as they tend to monitor your account more closely to check for crimes like credit card fraud and identity theft.
Make the Best of Mexico's Bus Network
Mexico is among the world's largest countries and commuting within it can be a confusing challenge. While most may prefer air travel, a more decent and budget-friendly option. The added bonus to bus travel is getting to explore the beautiful countryside in Mexico.
Moreover, the country has a tiered bus system that provides different qualities of services according to their price levels. The first-class buses are comfortable with air conditioning and onboard restrooms.
The platinum-class buses are even better. It is said that their quality rivals the quality of business class travel in an airline.
Learn Basic Spanish Phrases
It is always best to learn some basic Spanish (if you don't already know it) to communicate well with the local people and the authorities in case of emergencies. It can help you avoid any mishaps and seek help from authorities and the local police in case you need any.
---
Author bio: Amelia is a Digital Marketing, PR, and Social Media consultant with over nine years of experience in the field. She is also a WordPress enthusiast and an active member of the WordPress community who is passionate about writing. She has written articles and blogs on a wide range of topics including, traveling, technology, identity theft scams, and credit card fraud. In love with Twitter, WP, photography, and NYC.
Use these tags to read more related posts and reviews:
---
Let us know if this article was useful for you