Casinos in Monterrey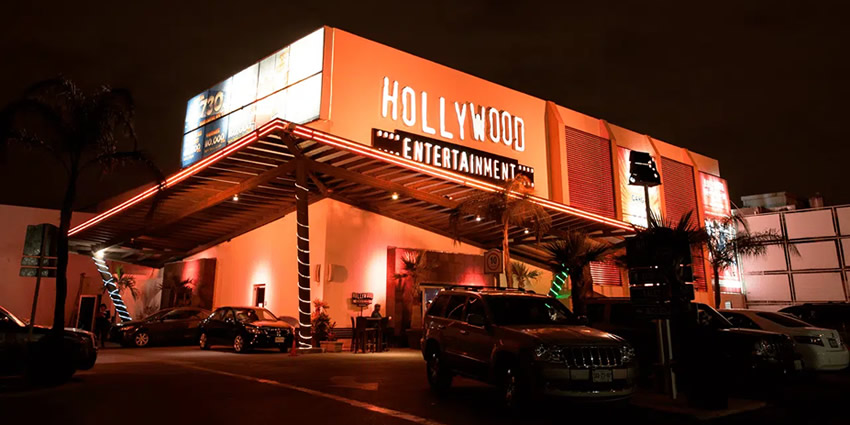 Experts affirm that in Mexico there are more than four hundred businesses dedicated to casino games and that this tourism sector will grow in the coming years by a percentage of seventy percent.
The city of Monterrey stands out for its great industrial strength, its modernity, and its acceptable standard of living. It also manages to captivate visitors with such iconic places as Cerro de la Silla, the Macroplaza, and Fundidora Park.
However, Monterrey is also famous for places where visitors can spend hours and hours betting, and intense emotions. In some of these places, delicious dishes are also served, such as the traditional local style flank steak or kid.
There are some of the best casinos in Monterrey.
Hollywood Entertainment Casino
Let's start with a casino that has more than 10 years of experience called Hollywood Entertainment Casino. This casino has 2 branches, both with extensive facilities, which open their doors to welcome visitors every day, starting at 8:00 in the morning.
In this casino, you can find multigame machines, electronic bingo, poker, and many other games.
There is also have a restaurant where visitors can have breakfasts such as eggs, chilaquiles, and hotcakes, among others, as well as lunches and dinners with foods such as boneless, tlalpeño broth, chicken salad, etc.
Miravalle Casino
Miravalle Casino is one of the most recognized places in Monterrey, not only for its impressive facilities, located on Calzada San Pedro, which are spacious and luxurious, but also for its experience, so here you can bet and play quietly. We are sure that this will be a paradise for you.
At Miravalle, they have more than 700 machines for you to try, such as slots, bingo, roulette, blackjack, poker, and much more. They also have a website, where you can put your money in their machines, in addition to betting on different sports or, if you prefer, you can watch live bets.
New York Casino
New York Casino is a business located in the Vista Hermosa neighborhood, in the municipality of Monterrey, which has extensive experience, offering its customers a place where they can bet quietly since here your money will always be safe and we are sure that You'll love it.
On this site, they have machines or games, such as different types of poker, bingo, blackjack, etc. On the other hand, while you bet, you can enjoy live music from different artists, in addition to having a snack menu, as well as the sale of alcoholic or non-alcoholic drinks.
Casino Revolution
Continuing with this article about gambling places in Monterrey, it is time to talk about a casino called Revolución, located on the avenue with the same name, in the municipality of Monterrey, which opens its doors for you every day, staying open 24 hours a day, so that you can come whenever you want.
In the Revolution Casino, they have rails and multi-games, within which they have themed games and bingos with different themes in the same way, among other machines. On the other hand, this site has sports betting, as well as live games such as blackjack, roulette, and many others.
Winland Casino
Almost to finish this article about the best casinos in Monterrey, it is time to talk about a casino called Winland, a business that has a presence in Latin America thanks to its excellent service and the trust it has from its customers.
If you want to go, this place opens its doors for you every day, so you can go the day you want.
It is important to mention that this site is one of the largest in Monterrey since its spacious and modern facilities have more than 900 machines, more than 20 live games, as well as bets on different sports. On the other hand, if you want to eat some food, Winland has a restaurant.
Jubilee Casino
Finally and to close this article about the best casinos in Monterrey, we will talk about Jubilee Casino, a business located on Revolution Avenue, in the municipality of Monterrey, which opens its doors to welcome you every day from 8:00 morning.
On this site, you can find spacious and modern facilities full of modern machines, where you will have a great time.
At Jubilee Casino, they have multi-game machines, bingo, card games, live betting, and much more. On the other hand, here they have a restaurant where breakfasts are in the form of a buffet, among other things.
Also, in this establishment, you will enjoy live events to make your experience better.
Use these tags to read more related posts and reviews:
---
Let us know if this article was useful for you