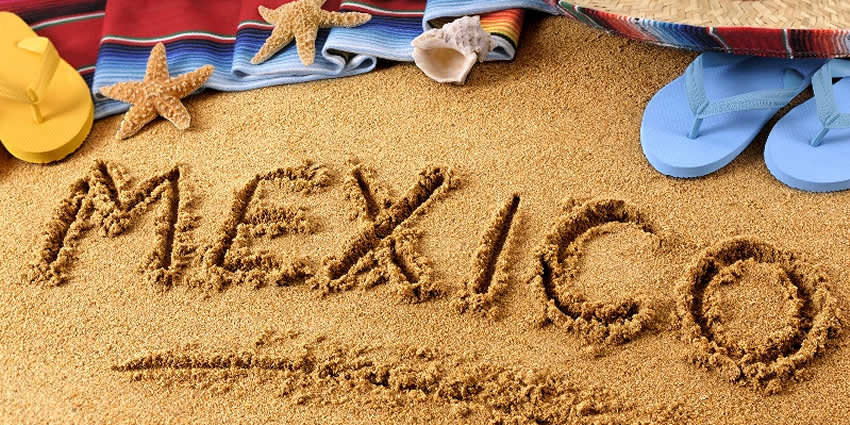 Practical tips to know before traveling to Mexico
Mexico is a beautiful country with a rich culture and history. It is home to some of the world's most impressive archaeological sites, including the iconic pyramids of Teotihuacan and the ancient Mayan city of Chichen Itza.
The country also boasts stunning mountain ranges, lush rainforests, and some of the world's most bio-diverse ecosystems. The country has a long and rich history, dating back to the time of the Olmecs, Aztecs, and Mayan civilizations.
Mexico is an amazing place to visit and millions of tourists flock across the border each year. If you're thinking of joining them, it's important to keep the following tips and tricks in mind when you're there.
Mexican currency
The currency in Mexico is the Mexican peso. It is divided into 100 centavos and you'll find the notes and coins very easy to identify.
Paper money comes in denominations of 20, 50, 100, 200, 500, and 1,000 pesos.
For coins, you'll find denominations of 5, 10, 20, and 50 centavos, and 1, 2, and 5 pesos.
The country's Central Bank is Banco de Mexico (Banxico). It issues banknotes and coins, regulates the country's banking system, and manages foreign exchange reserves.
The bank also oversees financial institutions to ensure their soundness and stability.
Cost of living in Mexico
The cost of living in Mexico is much lower than in the USA and many other countries around the world. With a modest budget, you can live a comfortable lifestyle and want for nothing.
At the time of writing, the following figures are approximate:
A one-bedroom apartment in a city center will cost around $300-$400 per month.
Utilities (electricity, water, trash) will cost about $30 per month.
Internet and cable TV will cost about $50 per month.
Basic food items (fruit, vegetables, meat, bread) will cost between $50 and $100 per week.
Transportation costs (bus tickets, gasoline) are very affordable compared to other countries.
In case you plan to stay long-term in Mexico or move here as an expat, you better have a nest egg to fall back on despite the cheap cost of living.
A personal loan could be a good option if you don't have enough savings. Having sufficient financial resources for living will give you added security you need for the first few months.
Tipping in Mexico
Tipping is customary in Mexico but it's not mandatory.
You should know when and how much to tip though per the country's customs and culture. Restaurants typically add a service charge of 10-15%, but it is widely accepted to leave an additional tip of 5-10%.
For taxi drivers, it is customary to leave 10% of the fare and always be sure to tip your hairdresser/barber, etc. Not sure how much to leave? When in doubt, it is always better to err on the side of generosity.
Weather in Mexico
The weather in Mexico varies depending on the region. The north tends to be cooler and the south tends to be warmer. The Yucatan Peninsula has a tropical climate, with hot weather year-round.
In the central highlands, the climate is temperate, and temperatures can get quite cold in the winter.
The Gulf Coast has a humid subtropical climate, with very hot summers and mild winters.
The Pacific Coast has a dry climate, with cool to cold winters and hot summers.
Use these tags to read more related posts and reviews:
---
Let us know if this article was useful for you