7 Tips for Travelling to Mexico in 2021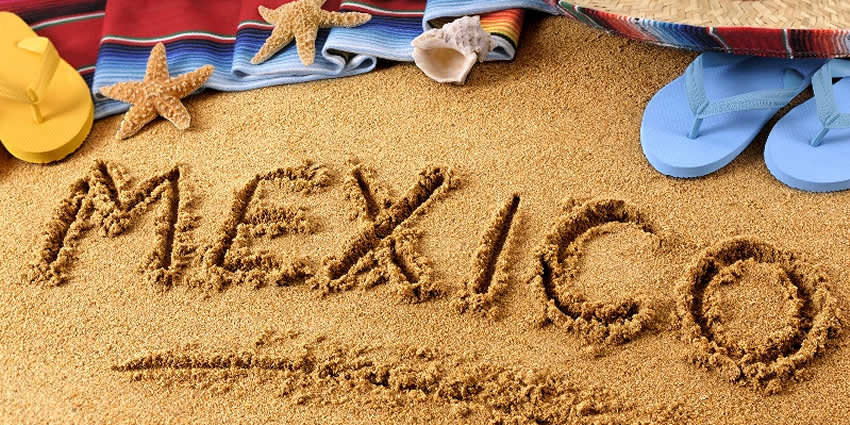 Mexico is one of the most attractive countries for travelers as it offers all sorts of travel and it is incredibly beautiful. Find out how to get ready for a trip to Mexico and remember it as a positive experience.
Traveling, record, film, and preserve your travel memories
Mexico is a country attracting millions of tourists every year. The borders of this unique country with breathtaking landscapes always are open for anyone seeking relaxation, fun, positive emotions, and perfect photos and videos for their Instagram or YouTube. Whatever the reason for a journey to this destination, Mexico stays in the hearts forever.
Although the positives are rather weighty, some things can spoil the trip, and this is the reason to read this article. These tips are aimed to make the journey safe and comfortable. So, following them, travelers can avoid some trouble when on a trip to Mexico.
Tip 1. Take Care About the Safety
Many have probably heard about the high crime rate in some Mexican states. Like with many other destinations, in some parts of the country, the terrifying statistics flourish. Nevertheless, the areas of Mexico popular among travelers are very safe. So if traveling to Cancun, San Miguel, or Puerto Vallarta, there's no need to worry about becoming a victim of a crime. Just enjoy the trip.
However, the COVID-19 is another insidious threat that may spoil the vacation when you test positive. The best solution then is to get vaccinated and only then start packing for Mexico. Travelers should also know that the country doesn't require tourists to have a negative test result for entry.
Tip 2. Point Out the Destinations to See Before Traveling
Mexico is the kind of country that can cater to any tourist regardless of their plans. So it's better to decide what kind of trip the traveler wants (active, passive, cultural, etc.) and choose the routes before stepping on the Mexican land.
Why is it so important? Although on the map it may look different, Mexico is one of the world's largest countries. So, there's no way you can enjoy a day or two on a beach in Cancun and the next day behold the mightiness of the Maya Pyramids in Chichen Itza or Coba.
A trip from one destination to the other may take more than a day. So it's better to learn about the possible routes before travel and pick out the one most interesting for you at this time. The situation may be different if you plan to stay in Mexico for some time. In such a case, you may have enough time to see all the beauty of this country.
Tip 3. Don't Drink the Tap Water
In countries like Mexico, where the climate is hot and humid, proper hydration is crucial. The quality of the tap water in this country leaves much to be desired, and no one can guarantee its safety. There are two solutions to this issue. The first one – buy bottled water. The drawback of such a choice is the price of it. The cost of water always gets higher when it is sold to a tourist. The second option is to buy a bottle with a travel-grade filter and drink water from any source one can find without any health risks.
Tip 4. Use Quality Photo/Video Editing Software
Those chasing for breathtaking Instagram photo content, don't mistake choosing Mexico for traveling. However, in reality, even the most stunning landscapes and authentic portraits may not look the way one would picture them in their mind. The thing that can help here is a quality video and photo editing software, like Movavi multimedia software. By using it, anyone can get great content for social media even if they don't have any proficiency in photography and videography.
The travelers who need materials for a YouTube channel or vlog on any other social media can use this video editing software for creating clips, adding audio, or converting videos to any convenient format.
Tip 5. Be Careful When Choosing Which Restroom Door to Enter
Don't forget that Mexico is a Spanish-speaking country, which means the signs on the restroom doors are also given in Spanish. What is this all about? In Mexico, the restrooms for ladies are marked with the M sign, which stands for Mujeres. A common mistake of the American and European male travelers is to enter the door with an M sign, which immediately makes the situation awkward. So don't make yourself flush with embarrassment and choose the doors marked either with C, which stands for Caballeros, or H, which stands for Hombre.
Tip 6. Pay With Pesos
Peso is the national currency in Mexico. However, in any tourist destination, one can pay with dollars, which is considered convenient by many people traveling to this country for the first time. In fact, trying to save time on a visit to the currency exchange point, people overpay each time they pay for their purchase with the US currency. This happens because merchants take the money at an exchange rate favorable for them, not for travelers.
Always exchange dollars to pesos, and try to find the best exchange rate offer or use credit cards where there is a possibility of borrowing money in a foreign currency.
Tip 7. Buy Travel Insurance
Hoping for the better, many tourists ignore the need to have travel insurance. Keeping in mind the safety situation in Mexico and the risks for the severe flow of the infection, it's better to get insurance. It would be perfect if the insurance company you choose had an excellent reputation and guaranteed tourists buying their services to cover all medical expenses.
Please pay attention that the company you buy insurance from works with COVID. This will prevent travelers from being stuck without medical attention in a foreign country at the most inappropriate moment.
Summing Up
Mexico is bright, colorful, and diverse. This country doesn't leave people indifferent. Its rich culture, history, and nature make travelers come back to Mexico again and again. However, the value of the first experience cannot be underestimated, and when traveling to Mexico for the first time, try to make the trip a max positive experience and use the tips of some experienced travelers that have already been checked and tested.
Use these tags to read more related posts and reviews:
---
Let us know if this article was useful for you