Backpacking in Mexico: How to explore the best destinations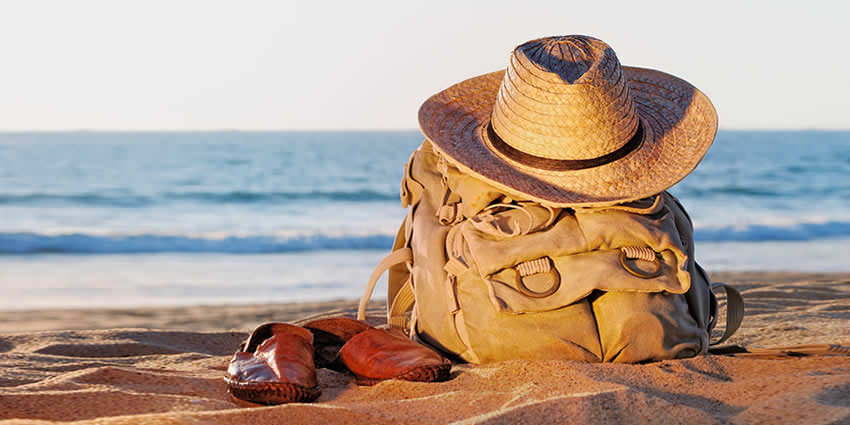 Backpacking is a form of low-cost, independent travel. The goal of backpacking is to have a more immersive and authentic travel experience, by staying in local accommodations such as hostels, camping, or homestays.
Backpacking in Mexico
These are some of the reasons why backpacking in Mexico is so popular. With its combination of stunning landscapes, rich culture, affordable travel costs, friendly locals, and delicious cuisine, it is easy to see why this country is a must-visit destination for backpackers.
Diverse landscapes – Mexico has a diverse range of landscapes, from stunning beaches to ancient ruins and bustling cities, making it a perfect destination for backpackers looking for adventure and exploration.
Rich culture – Mexico has a rich cultural heritage, with a mix of indigenous, colonial, and modern influences. Backpackers can experience this cultural richness through visits to historical sites, traditional markets, and local festivals.
Affordable cost of travel – Mexico is known for its affordable travel costs, making it a budget-friendly destination for backpackers. From food to accommodation, it is possible to travel to Mexico on a budget and still experience all the amazing sights and sounds the country has to offer.
Friendly locals – Mexicans are known for their friendly and hospitable nature, making it easy for backpackers to make new friends and feel welcomed. This can help to enhance the travel experience and create memories that last a lifetime.
Delicious cuisine – Mexico is famous for its delicious cuisine, and backpackers can taste the authentic flavors of traditional dishes, such as tacos, tamales, and mole while exploring the country.
Mexico is a country with a rich cultural heritage and diverse landscapes, making it a popular destination for backpackers.
From stunning beaches to historic ruins and vibrant cities, there is something for everyone in this stunning country. In this guide, we'll explore some of the best destinations for backpacking in Mexico, as well as tips for making the most of your trip.
Popular Mexican destinations for backpacking
Tulum is a popular destination for backpackers, with its stunning beaches, clear waters, and nearby ancient ruins. Tulum is famous for its eco-chic vibe, making it an ideal place for those who love nature and history.
Tulum is also a great starting point for exploring the surrounding areas, such as Sian Ka'an Biosphere Reserve and the Coba ruins.
Mexico City is a bustling metropolis that offers a wealth of cultural experiences for backpackers. From the ancient ruins of the Aztecs to the stunning architecture of the colonial era, Mexico City is a history lover's dream come true.
Mexico City is also famous for its street food, which is considered some of the best in the world.
San Miguel de Allende is a picturesque town located in central Mexico.
San Miguel de Allende is known for its colonial-style architecture and stunning natural surroundings. This town is a popular destination for artists and bohemian travelers and offers a range of cultural experiences, such as art galleries, music festivals, and traditional markets.
Oaxaca is a city located in southern Mexico, known for its rich indigenous heritage and stunning natural scenery. Backpackers can explore the city's historic center, visit the Zapotec ruins at Monte Albán, and taste the delicious Oaxacan cuisine.
Oaxaca City is also surrounded by lush forests and stunning beaches, making it an ideal destination for nature lovers.
When backpacking in Mexico, it's important to be prepared for the climate and cultural differences.
Be sure to pack appropriate clothing, stay hydrated, and respect local customs and traditions. It's also recommended to learn a few phrases in Spanish to make communication easier while traveling.
Mexico offers a wealth of experiences for backpackers, from stunning natural scenery to rich cultural heritage. With this guide, you'll be well on your way to discovering the best destinations for backpacking in Mexico.
Backpacking is a popular travel style for those seeking adventure, cultural immersion, and a sense of independence. It allows travelers to escape the constraints of traditional tour groups and set their own pace, creating a unique and personalized travel experience.
Whether you're a seasoned traveler or just starting out, backpacking is an excellent way to explore the world and create unforgettable memories.
Use these tags to read more related posts and reviews:
---
Let us know if this article was useful for you