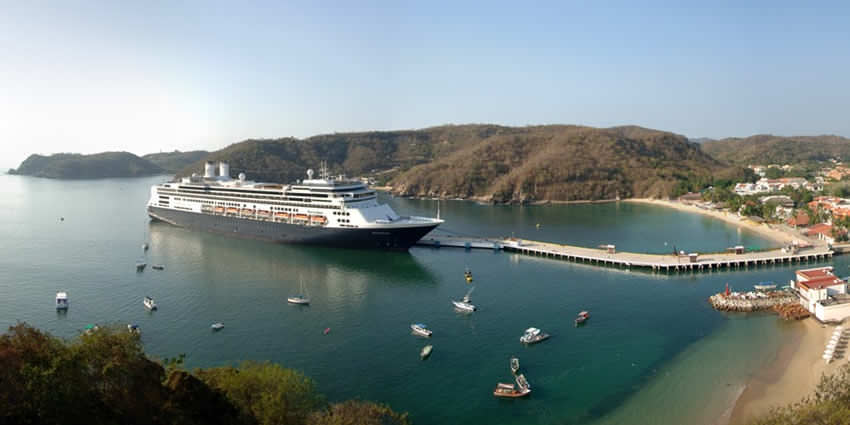 Last minute cruising: How to get the best deals
Cruising is one of the best ways to explore the world. While cruising was stated to be a luxurious experience reserved only for the few, today, everyone can enjoy the privilege of taking the trip of their lifetime.
Cruising offers the perfect holiday, enabling the ideal view for the whole duration of the vacation and a hassle-free experience regarding accommodation and dining.
From a private cruise to massive cruising resorts, there is something for everyone's preference and budget. Moreover, there are also some important hacks you can follow in order to get the best deals on the cruise line and destination.
Timing is the key
Experts believe that the best time to find last-minute rates on cruises is 60 to 90 days before departure. In fact, for the majority of cruise lines, this is the deadline for travelers to cancel their existing reservations without penalty.
This is usually the time when cruise lines know how many cabins are left. Moreover, it means that they will quickly reduce the fare so that they can sell out the ship and give all the spaces available away.
Avoid the "hot sellers"
If you are hoping to find a last-minute bargain on Christmas or New Year's Eve cruises, you shouldn't be reading this guide. In other words, it is almost impossible to get a reasonable deal during the peak season for the so-called "hot sellers".
These are periods when most travelers book their vacation, therefore, if it's not you someone else will book a cabin even for a very high price.
On the other hand, you are very likely to find some terrific deals if you wish to visit the Mediterranean during the low season, which goes from October through April.
The period before or after the holidays is usually the best time when cruise lines are willing to reduce their fares to attract more travelers.
Shop around
Although you can DIY your booking, seeking the help of a travel agency can let you access some exciting discounts. In fact, travel agencies usually can offer lower prices or booking bonuses to their clients.
Before booking your cruise, you should shop around to look for the best deals. You can check on agencies' websites, or ask for more details in-store. You can even call them, and ask about their last-minute deals.
If you are traveling with a group of people, you may be able to get even a better deal, since cruise lines are more likely to welcome group bookings with interesting discounts or special packages.
If you cannot find any of those on your cruise line's website, you can ask for the help of a travel agency.
Read the fine print
If you're booking your cruise, but the price appears too good to be true, you should take some time to read your contract carefully. Besides, you should also understand the value of your package to see if it is really a bargain.
For example, choosing an inside cabin will make your cruise immediately cheaper, but it may not be the best option to enjoy your time onboard. Look carefully for information on the status of your cabin, service fees, government taxes, and port charges.
Often, these are not included in the sale price.
Be flexible
Of course, the best deals may not be available on the exact date when you've planned to take a holiday. Trying to find the most valuable bargains for your cruise means being flexible and prepared to change your arrangements.
However, being flexible also means accepting a cruise package that may be different from the vacation of your dreams. If you want to save some money, you may need to renounce a suite or balcony cabin, as well as a gourmet food option.
You may also be ready to leave from different ports – even if far from your city, as well as choose or completely change your planned itinerary.
Always be ready to travel
If you are desperately looking for a last-minute deal, you should be ready to leave for your cruise within a few weeks, if not days. In other words, your passport and all the necessary documents must always be valid and up to date.
If you plan to travel with your family or your friends, you should regularly check the status of your travel documents.
Experts recommend making sure that there are at least six months left between your cruise's date and the expiration of your passport. Renewing your documents takes time.
If you have already booked your trip you may have access to quick processing time, but this may cost more, making all your effort to find a cheap cruise option useless.
Use these tags to read more related posts and reviews:
---
Let us know if this article was useful for you