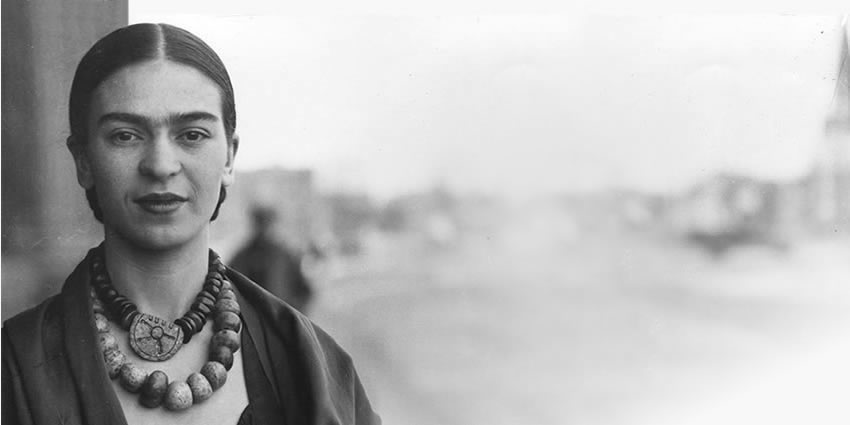 Frida Kahlo Mexico's iconic artist
Magdalena del Carmen Frida Kahlo Calderón was born in Mexico City, on July 6, 1907.
Frida Kahlo is one of the greatest Mexican artists. Frida Kahlo is a role model for people with disabilities and one of the most important artists of the 20th century to rise under the banner of second-wave feminism.
She almost died in a terrible accident and was in severe pain for the rest of her life. She painted candid self-portraits that mixed personal experiences with political overtones and had a strong influence on Mexican culture.
"Cachuchas"
In 1922, Frida Kahlo entered the National Preparatory School located in Mexico City. Frida was one of the few female students in a predominantly male institution, with approximately 35 girls among almost 2,000 boys.
Despite stereotypes that prescribed women a certain range of interests (related to future marriage and housekeeping), Frida was mainly friends with boys and was a member of the group Los Cachuchas (in Spanish "cap").
"Cachuchas" were known for their intellectual pursuits, skipping classes to engage in discussions about literature, philosophy, and politics. They often gathered in cafes to share ideas and debate sensitive topics.
The accident
As a child, Frida suffered from polio, which led to atrophy of the muscles of her right leg.
The children teased her with "Frida Kahlo pata de palo" ("Frida Kahlo – a wooden leg"). At the age of 18, she survived a car accident when the bus she was riding on from school collided with a tram.
The metal rod that served as a handrail pierced Frida through, breaking several ribs and a collarbone, shattering the pelvic bones, and displacing several vertebrae. The blow was so strong that it tore off her clothes.
Frida recalled that at that moment, she did not feel pain and thought only that she had lost the toy that she had bought a few hours earlier. One of the passengers had a bag of gold powder, which clung to her naked body, mixing with blood.
Despite the constant use of strong medications (often in combination with alcohol), chronic pain haunted the artist all her life.
Frida planned to become a doctor, but after a month in the hospital and two months of bed rest at home, it became clear that she most likely would not be physically able to obtain this profession or work in it.
Consolation for Frida, who was cut off from the whole world, was an improvised easel suspended above the bed, on which she began to create her first paintings which later became an integral part of her original creativity.
To recover from polio, Frida took up boxing and football – not the most typical sports for a girl in the 1920s. Having barely survived a terrible accident, she sought to return to normal life as soon as possible.
But the body failed. Due to damage to the pelvic organs, Frida could no longer have children. Due to a spinal fracture, she was eventually forced to use a wheelchair. Due to the effects of polio, she eventually lost her leg.
In total, she underwent 22 surgical interventions during her life.
The legacy
After her death, Frida was almost immediately forgotten and was rediscovered only two decades later.
This was facilitated by the second wave of feminism with its interest in women artists and the movement of Chicanos – Mexican Americans and Mexican immigrants in the United States against racism.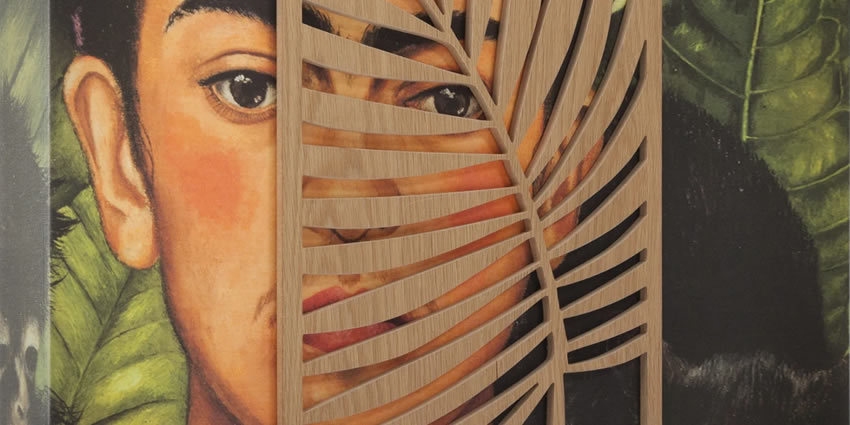 In 1977, her painting was sold at auction for the first time for $19,000. Over the next decade, retrospectives and biographies turned Frida Kahlo into an icon of Mexican culture. Her works were declared a cultural heritage.
This was also facilitated by her recognizable appearance – a thick unibrow, high hairstyle, and bright clothes.
In 2002, Julie Taymor directed the biopic Frida about the artist, in which Salma Hayek played the main role. In 2021, the self-portrait "Diego and Me" was sold at Sotheby's for $34.9 million, a record amount for works by Latin American artists.
This topic was provided by EssayShark, an essay writing service. Writers who work there are true masters in the art of academic writing. EssayShark is a good option if they need help with paper writing. EssayShark can help you not only with essays but with other types of papers as well. If you want to learn more about this essay-writing service, check this.
Use these tags to read more related posts and reviews:
---
Let us know if this article was useful for you