Explore Mexico with ease: Country's transportation system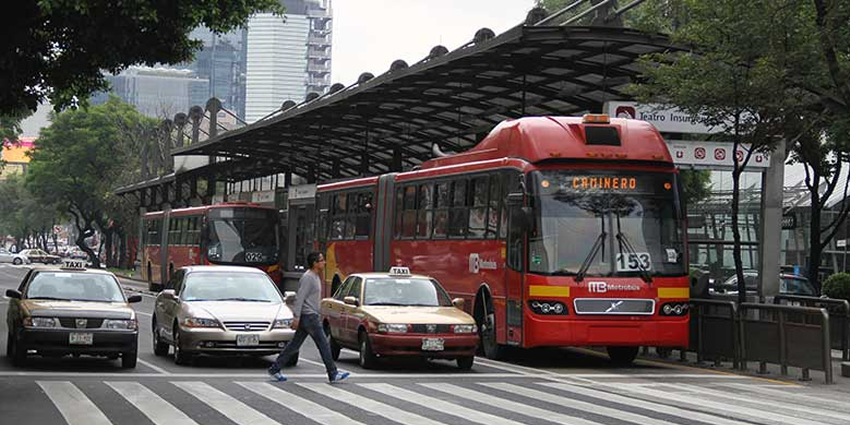 Mexico is a vast country on the North American continent with a well-developed transportation system that connects its towns, states, and regions.
Whether you're traveling by air, land, or sea, there are numerous options to choose from. In this article, we will take a closer look at the various modes of transportation available in Mexico and what each has to offer.
Air Transportation in Mexico
Mexico is home to several major airports, including Mexico City International Airport, which is one of the busiest airports in Latin America. The country's national airline, Aeromexico, operates flights to numerous destinations within Mexico and internationally.
Other airlines, such as Interjet and Volaris, also offer a range of domestic and international flights.
Land Transportation in Mexico
Mexico has a well-developed road network that connects its cities and regions.
One of the most popular modes of land transportation in Mexico is the bus. There are numerous bus companies operating in the country, including ADO, Primera Plus, and Estrella de Oro, that offer services to a variety of destinations.
Another popular option for land transportation in Mexico is the train. While the country's rail network is not as extensive as its road network, it does offer a unique and scenic way to travel through the country.
One of the most famous train journeys in Mexico is the Copper Canyon Railway, which takes passengers through the breathtaking Sierra Madre Mountains route in the north of the country.
Sea Transportation in Mexico
Mexico is surrounded by the Pacific Ocean and the Gulf of Mexico, making it an ideal destination for water-based activities. Ferry services operate between the mainland and various island destinations, such as Baja California and Cozumel.
There are also several cruise lines that offer voyages to Mexico, including Carnival, Royal Caribbean, and Norwegian Cruise Line.
***
Mexico has a comprehensive transportation system that offers a range of options to suit all needs and budgets. Whether you're traveling by air, land, or sea, you're sure to find a convenient and comfortable way to get around the country.
Use these tags to read more related posts and reviews:
---
Let us know if this article was useful for you