Heroic cities of Mexico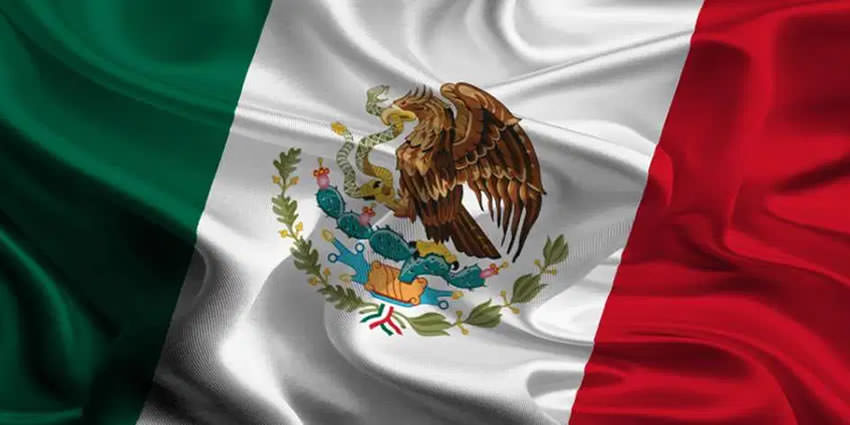 In 2006, the National Association of Chroniclers of Mexican Cities created the commission in order to collect information about then 35 Mexican cities considered heroic.
To date the number Mexican cities that have the word "Heroica" ("Heroic") in their names has grown to 45.
The title "Heroica" ("Heroic") is granted to those cities that held an important battle of Mexico on wars for the Mexican sovereignty or that marked an important era in history.
The wars that are considered to be important in Mexican history and that grant this title are:
Mexican War of Independence (1810–1821)
First French Intervention (1838–1839)
Mexican – American War (1846–1848)
Caste War of Yucatán (1847–1901)
Second French Intervention (1861–1867)
Mexican Revolution (1910–1920)
other small battles.
The battle needs to represent a big influence to the Mexican side of the war, like the example of the Heroica Puebla de Zaragoza that was granted this name after the battle of the '5 de mayo' against french forces, that at that time was considered the strongest army in the world.
A city can receive this name more than once, this is the case of the four times Heroica Veracruz, that was granted this title after the defeat of Spanish forces in 1825, the bombing of french forces in 1838, bombing of US forces in 1847 and defense against US forces in 1914.
The title of "Heroica" is granted by the Mexican President.
Alvarado (Veracruz):

In 1957 the State Congress grants the Title of "Heroic" to the Generous City and Port of Alvarado.

Atlixco (Puebla):

The Heroic City of Atlixco received his title due to the battle of May 4, 1862 that would precede the battle of Puebla on May 5, 1862, and the "Batallón Libres de Atlixco" ("Free Battalion of Atlixco") that supported the national army during the strong war of intervention of Mexico-United States.

Caborca (Sonora):

On April 17, 1948, Caborca was declared "Heroic City".

Cananea (Sonora):

The 1906 strike, which left more than 23 deceased miners, known as "Martyrs of 1906", was the first armed movement in Mexico, in which more than 2,000 miners participated and which gave rise to the Mexican Revolution. Authorities decided to bring the Arizona Rangers, but the miners managed to get the Rangers out of Sonora, which earned Cananea the title of Cananea Heroica.

Cárdenas (Tabasco)
Chiapa de Corzo (Chiapas):

On October 21, 1863 Ángel Albino Corzo, along with the people of Chiapa de Corzo heroically defended this city, against the conservative forces of the Second Mexican Empire. It is for this Action that in 2008, the slogan was declared that declares that city as "the Heroic Chiapa de Corzo", due to the great support of the people who fought for national sovereignty.

Córdoba (Veracruz):

By decree of the 1880 Heroic City of Córdoba was granted the title of Heroica due to the defense before the Spanish royalist forces.

Cosoleacaque (Veracruz):

By decree of October 18, 1977, Cosoleacaque was granted the category of city and the special title "Heroica" ("Heroic").

Cuautla (Morelos):

Cuautla was designated a Heroic City on April 4, 1829

Ejutla de Crespo (Oaxaca)
Guaymas (Sonora):

In the mid-19th century, Guaymas was the target of several filibusters, or unauthorized military expeditions from foreign nations, designed to foment rebellion. One was done by the crew of the English sailing vessel "Challenge" and a French ship named La Belle, they intended to take over all of Sonora. The French attacked the city on 13 July 1854, but the port was successfully defended by José María Yáñez. A firing squad executed the count soon afterward. The national government elevated the town to city status as a reward for this action in 1859. Later, in 1935, it gave Guaymas the title of "heroic city" for the same action.

Huajuapan de León (Oaxaca)
Huamantla (Tlaxcala)
Juchitán de Zaragoza (Oaxaca)
Matamoros (Tamaulipas):

Heroic to the city of Matamoros located in the state of Tamaulipas.
The city was named heroic in 1851. Matamoros was a defensive center on the insurgent attacks, so in 1851 the troops of General Francisco Avalos and civilians of the municipality managed to repel the insurgent attack obtaining the victory over them.

Nogales (Sonora):

Heroic City of Nogales located in the state of Sonora
The title of hero city was given because of the border battle between
Mexican and American began in May 1917 on the hill of the Pila del agua".

Puebla (Puebla):

In 1950 Puebla received the title of Heroica Puebla de Zaragoza.

Tenango del Valle (México)
Tlapacoyan (Veracruz)
Tlaxiaco (Oaxaca):

Tlaxiaco is a city in the state of Oaxaca.
Tlaxiaco was named a hero city on November 23, 1852.
This title was given because of a battle between French and Mexicans during the second French intervention to Mexico, on the hill "Encantado" ("Enchanted"), former cede of state powers during the sovereignty of Oaxaca.

Torreon (Coahuila):

The Heroic City of Torreón was named hero city in 2019.
The reason was the battle in 1914, where the Northern Division, armed forces under Francisco Villa, triumphed over the city, after two weeks of combat with federal troops.

Valladolid (Yucatán)
Veracruz (Veracruz):

The Heroic City of Veracruz was given this title 4 times:
On November 18, 1825, with the surrender of the last Spanish forces garrisoned in the fortress of San Juan de Ulúa.
On November 27, 1838, by the bombing of French forces.
On March 22, 1847, by the bombing of US forces.
On April 21 and 22, 1914 by the defense during the landing of US troops.

Ures (Sonora)
Zacatecas (Zacatecas):

On June 23, 2010, Zacatecas was named Heroic City.

Zitácuaro (Michoacán)
Use these tags to read more related posts and reviews:
---
Let us know if this article was useful for you