What to do in Mexico City?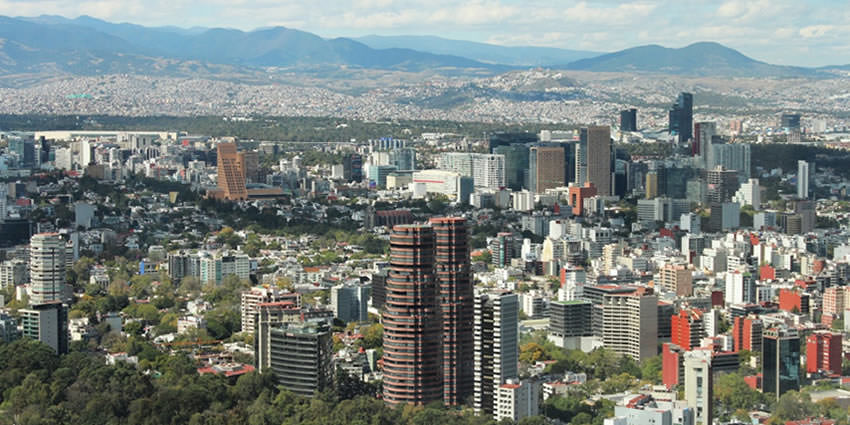 Mexico City is a big megapolis, it is actually one of the most multi-layered, multi-faceted and multi-cultural cities in the world.
Mexico City is a capital with a life of its own. Colorfully marked hilltops as far as the eye can see, sprawl to the far reaches of the city. Exquisite restaurants and soulful markets offer excellent Mexican cuisine. Modernity sits side by side with its colonial heritage, the city is captivating and the vivacious spirit makes it a must for a visit to Mexico.
Capturing within its cosmopolitan bubble the country's clash and fusion of ancient, mestizo (mixed) and European cultures, modern sophistication, international finance and industry, an established and progressive art scene, restless urbanity, impressive education institutions, and conscientious youth culture.
What to do in Mexico City?
Suggested route for Day 1
Take istorical and cultural tours with a local guide or ride the Turibus
Explore the Baroque folds of its UNESCO-protected Historic Center and Zocalo Square
Metropolitan Cathedral and National Palace
Discover the capital's Aztec foundations at the magnificent Templo Mayor
Visit the observation deck on the 44th floor in Torre Latinoamericana
The exhibitions at the Palace of Fine Arts
Walk along Paseo de la Reforma and visit Chapultepec
Archaeological collections at the National Anthropological Museum
Plaza de las Tres Culturas in Tlatelolco
The Plaza Garibaldi, a home of mariachi music
Eating out at the capital's innumerable haute cuisine restaurants and street food
Take shopping trips that steer you to the city's best markets and stores
Suggested route for Day 2
Basilicas of Our Lady of Guadalupe
Colourful boat rides through the Xochimilco Eco Park
The Frida Kahlo Museum
Suggested one-day trips from Mexico City
Take a trip to the incredible Teotihuacan pyramids
The colonial city of Puebla is only a two-hour drive away
When is the best time to visit Mexico City?
Located on an elevated highland plateau, Mexico City also enjoys a temperate, spring-like climate all year round with an average temperature of 22°C.
Use these tags to read more related posts and reviews:
---
Let us know if this article was useful for you