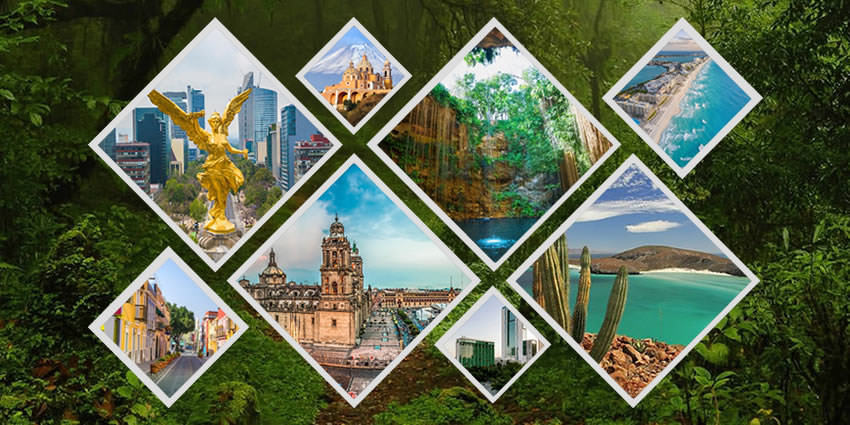 Make unique travel videos by unique adventure & tour plans
Traveling is an incredible experience filled with captivating moments that we all want to preserve and share. Travel videos allow us to capture the essence of our journeys, and create a video diary that transports us back to those memories.
Documenting your trip through videos enables you to relive those special moments and inspire others to embark on their own adventures.
Commemorate your travels with video
Travel videos are a great way to document your trip to Mexico, and share your travel experience with the world.
Whether you're exploring the ancient pre-Hispanic ruins, the skyscrapers of Mexico City, or the tropical paradise of Riviera Maya, learn how to make videos of your trip that you'll want to watch over and over again.
Try to spend the whole day with the camera: catch in the lens not only picturesque plans, but also funny signs and shop windows, random passers-by, and even your order at a restaurant.
Travel videos should be a concentration of living emotions, a materialized memory that will remain with you for many years and which is worth sharing with everyone who is next to you.
Shoot a lot, shoot constantly – then you will have plenty to choose from. Shoot standing still, shoot walking people, and move objects so that the picture is not static.
Bright and unique travel videos are super popular on video hosting sites, and many sites pay for them. After all, who knows, maybe finally, you will decide to develop your own travel blog.
The most important thing is not to find amazing effects, but the final edition to create a complete story. A sound range is also very important: the atmosphere is conveyed by voices and sounds, and the mood is created by music.
Consider adding a voice narrator to provide a personal touch and further engage your audience. A well-chosen voice can bring depth and emotion to your footage.
With InVideo, everyone can create great-looking pro videos. An enormous library of templates, transitions, and effects will help to create videos easily, quickly, and efficiently.
So, grab your camera, embrace the spirit of exploration, and embark on a journey of storytelling. With each frame, you have the power to weave together a narrative that reflects the uniqueness of your travels and the beauty of the world.
Let your videos be a testament to the incredible experiences that await those who dare to wander.
Use these tags to read more related posts and reviews:
---
Let us know if this article was useful for you