Mesmerizing Mexico: 7 things to do in Los Cabos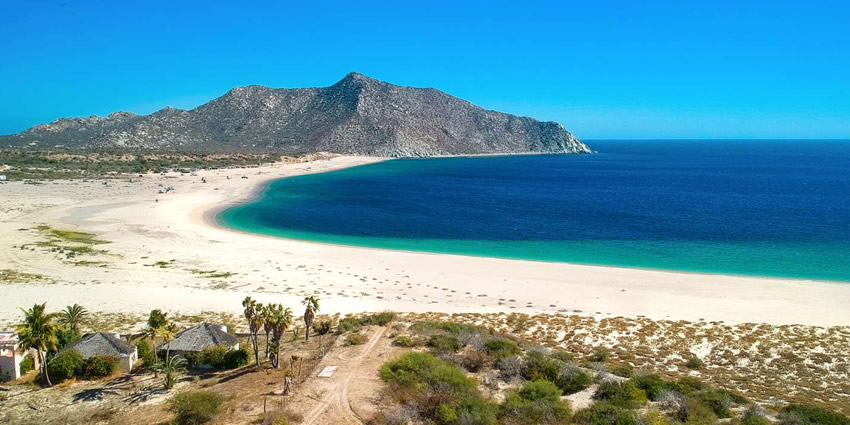 Los Cabos is on the southernmost part of the Baja California state in Mexico. It's one of the most popular destinations with beautiful beaches, luxury resorts, delicious restaurants, art scenes, and luxury resorts.
Los Cabos consists of Cabo San Lucas and Jose del Cabo. Before traveling to Los Cabos, it's great to know the uniqueness that both towns have to offer.
You can land in Jose del Cabo and enjoy the small-town vibe with plenty of history to explore. Take a stroll through the city as you enjoy art galleries, fresh seafood, and street entertainment.
Afterward, take a drive to Cabo San Lucas, a livelier city with food festivals, cultural events, and fishing competitions.
To make your trip a memorable and enjoyable one, here are suggested things to do in Los Cabos:
Snorkeling
Cabo San Lucas has a lot of snorkeling spots to offer, including Cabo Pulmo and Maria Bay. However, the best place to snorkel will be at Calbo Pulmo with the only living coral reef located in the sea of Cortez.
You can enjoy temperatures between 22°C and 28°C, warmer than in the Pacific Ocean. If you aren't a strong swimmer, a guide will provide a life jacket to make it easier to enjoy snorkeling.
Go Whale Watching
Whale watching should be on your to-do list as possible sightings are high. When traveling to their feeding grounds, whales cross the Pacific Ocean, making it the perfect time to experience them.
It would be great to book your vacation between December to April, because the whale watching season is between December 15th to April 15th. When whale watching, you'll see different kinds of whales, such as the humpback, gray, blue, fin, sperm, and killer whales.
You can sight them at any time of the day, depending on their behavioral pattern.
Tour to Espiritu Santo Island
This island has been in the list of UNESCO World Natural Heritage since 2005 and officially became a National Park in 2007. Espiritu Santo Island has a lot to offer thanks to its scenic views, the sea, desert, virgin beaches, and volcanic rock formations.
The National Park offers more than ten great points to snorkel or dive. You can also camp at one of its Glamping camps to add it to your vacation lists of new experiences in Los Cabos.
Kayaking
You can choose to kayak from the Arch and land at Lover's beach, Twin Dolfin beach to the bay of Santa Maria, Cabo Pulmo Bay to La Sirenita beach, or kayak through the estuary. If you opt for the Arch to the Lovers beach, you will pass a sea lion colony and snorkel out to Neptunes Finger.
For the other route, you'll go through a corridor between San Jose del Cabo and Cabo San Luca. You can also snorkel in Santa Maria, and as for Cabo Pulmo Bay, you will kayak to La Serenita for snorkeling.
Bird lovers will enjoy kayaking through the estuary as it's home to two hundred species of exotic birds. You will also enjoy a scenic sunset while you're in this location.
Ziplining And Bungee Jumping
The wild canyon is located at EL Tule along the tourist corridor and is accessible from San Lucas. The canyon boasts eight zip lines, including the longest one in Baja that's 815 meters with speeds of up to 90 km/hr.
You can enjoy Moster Zipline that crosses the canyons, past rocks, and over the desert oasis. The zipline is te10 meters high and 20 meters long. Alternatively, you can try a sling swinger that's a two-way trip down and up the canyon at speeds of over 120 km/hr.
There is also a nighttime zipline experience at Moon Zipping Fire. The zipline crosses the landscape between neon lights, smoke, and torches for the ultimate thrill.
Shark Diving
If your love for adventure is immense, and you like getting an adrenaline rush, then shark diving would satisfy your thirst for adventure. You will get to snorkel and dive with sharks under the strict supervision of marine biologists and professionals.
You may also enjoy swimming with Mantas, Orcas, Dolphins, Sea Turtles, Mahi-Mahi, and Sea Lions. These diving spots are located a few miles off the Sea of Cortez and the Pacific Ocean.
Alternatively, you can go on a shark-watching tour where you can see them up close without getting into the water.
Enjoy A Desert ATV Tour
One of the adventurous things to do in Los Cabos is the ATV tours, a popular activity that provides fun and excitement. You will get to conquer the Baja desert-like landscapes and traverse through a secluded natural scenic Canyon and mountain trails.
This activity is more laid back, for you to enjoy touring the place. You can take pictures or videos for your travel collection memories.
Parasailing
You can enjoy a panoramic view as you hover about 400 feet above sea level. You'll experience incredible views of Cabo San Lucas, the Arch, rugged coast, marina, and surrounding desert hills from the sky.
All parasailing crew and equipment are top-notch, you will depart from the beach and transfer into large parasailing boats. A parachute will raise you after being harnessed on the ship and then pull back at the end.
***
If you want to spend your vacation with many activities, you can travel to Los Cabos to satisfy your longing for adventure and new experiences. Here, you can snorkel at Calbo Pulmos' only living coral reef located in the Sea Of Cortez at a warm temperature.
You can also go out for whale watching, kayaking, ziplining, bungee jumping, ATV tours, and parasailing. The activities you can enjoy and explore are endless. To maximize your trip, it would be great if you try all the activities suggested.
Los Cabos has exceptional tourist attractions, which is the reason why many people have it on their bucket list. A vacation in a place like this will be truly memorable, especially if you spent it with your loved ones.
Use these tags to read more related posts and reviews:
---
Let us know if this article was useful for you