Mexico travel cost: The average price of a vacation in Mexico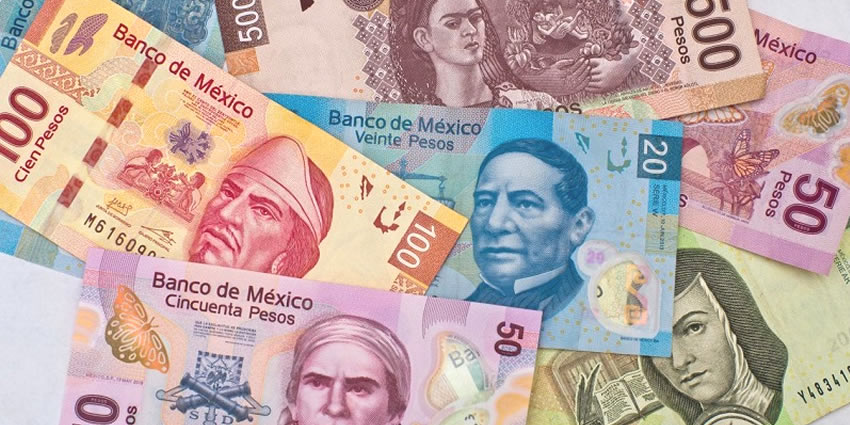 Are you daydreaming about the sun and sandy beaches, green tropical lush selva, mysterious pre-Columbian ruins of ancient civilizations, colonial cozy towns, vibrant culture, and delicious cuisine of Mexico?
But how to calculate the average price of a vacation to Mexico?
What is the average budget to travel to Mexico? Planning your trip to Mexico involves considering various factors, including your budget. When it comes to Mexico travel, it's essential to have an idea of the average expenses.
How much you would spend per day on your vacation in Mexico? What is the average daily price based on the expenses? How much cash should you bring to Mexico? How to create a travel budget for your trip to Mexico?
The Mexico travel cost can vary depending on your preferences and travel style. To create a travel budget for your trip, you should think about how much cash to bring to Mexico and how much you should budget per day.
The average budget for traveling to Mexico can vary, but it's generally considered an affordable destination.
You can find a wide range of options for accommodations, from budget-friendly hostels to luxury resorts. Dining in Mexico is a treat for your taste buds, with street food stalls offering delicious meals at low prices.
To determine how much you would spend per day on your vacation in Mexico, consider your accommodation, food, transportation, and activities. The average daily price for expenses can be tailored to fit your preferences.
Whether you're looking for a budget-friendly adventure or a luxurious experience, Mexico offers options for every traveler.
If you are wondering if Mexico is a cheap holiday destination, the answer depends on your choices. With careful planning and a well-structured travel budget, you can enjoy the wonders Mexico has to offer without breaking the bank.
Suggested budget and typical costs for your trip to Mexico
Whether you're planning a relaxing beach vacation in Cancun, exploring the historic streets of Mexico City, or soaking up the local charm of Oaxaca, a well-planned budget is key to getting the most out of your trip.
A carefully planned budget is an important aspect of your journey. This is a roadmap to help you navigate the various costs associated with any trip. Before you begin your adventure, it is important to have a clear understanding of your financial plan.
Let's look at the suggested budget and typical costs for a trip to Mexico.
Accommodation
Mexico offers a wide range of accommodation options to suit every budget. From luxurious beach resorts to cozy boutique hotels and budget-friendly hostels, there's something for everyone.
Luxury resorts: $150 – $400+ per night
Mid-range hotels: $70 – $150 per night
Budget hotels and hostels: $15 – $40 per night
Transportation
Getting around in Mexico is relatively affordable, especially if you plan ahead. Local transportation, such as metro rides, buses, and taxis, also offers an economical way to move within cities and experience the local flavor.
Whether you're hopping on a domestic flight to cover longer distances or taking intercity buses to explore different regions, you'll find cost-effective options that align with your travel budget.
Domestic flights: $50 – $150 (depending on distance)
Intercity buses: $10 – $50 (depending on distance)
Local transportation: $1 – $5 (metro, buses, taxis, etc.)
Food and dining
Mexican cuisine is renowned for its flavors and diversity. From street food stalls offering tasty street tacos to casual cafes and restaurants. This diversity ensures that you can relish the essence of Mexico's culinary scene, even if you're on a budget.
Street tacos: $1 – $2 per taco
Casual dining: $10 – $20 per meal
Fine dining: $30 – $100+ per person
Activities and sightseeing
Exploring Mexico's rich cultural heritage and natural beauty comes with its own costs.
Entrance to archaeological sites (e.g., Chichen Itza, Tulum): $10 – $25
Museum entrance fees: $5 – $15
Guided tours: $20 – $100 (depending on the type and duration)
Outdoor activities (snorkeling, zip-lining, etc.): $30 – $100+
Miscellaneous expenses
Don't forget to account for additional expenses like souvenirs, tips, and unexpected costs.
Souvenirs and shopping: $10 – $100+
Tips: 10% – 15% at restaurants; small tips for services
Miscellaneous: $20 – $50 (per day, for unforeseen expenses)
Total suggested budget for a hustle-free trip
Budget traveler: $40 – $70 per day
Mid-range traveler: $80 – $150 per day
Luxury traveler: $200+ per day
Remember, these calculations are just general estimates and the average budget and actual costs can vary depending on your travel style, preferences, habits, and the specific destinations within Mexico.
Keep in mind, that planning ahead, researching deals, and being mindful of your spending will go a long way in ensuring a fantastic and affordable Mexican getaway. Plan your itinerary and routes in advance.
Use these tags to read more related posts and reviews:
---
Let us know if this article was useful for you