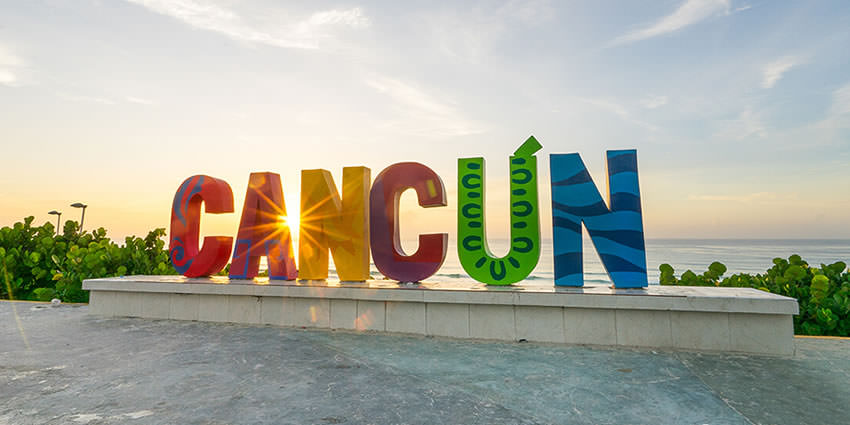 The best areas to stay in the Riviera Maya
The Riviera Maya is one of the most important tourist destinations in Mexico and one of the most visited in the world.
It offers an impressive range of accommodation that, in addition to the famous luxury resorts with private beaches in format all-inclusive, includes a wide variety of accommodation for different tastes and budgets.
The Riviera Maya offers a great diversity in its accommodation: urban hotels, rural hotels, boutique hotels, haciendas, etc. The prices also vary enormously depending on the qualities.
Cancun
Cancun stands out for its overwhelming tourist infrastructure, the large number of hotels, restaurants, nightclubs, and shopping centers. Despite the great urban development and the large number of hotels in Cancun, it is still possible to enjoy and relax on its excellent beaches.
There are two very different areas to stay in Cancun, the downtown area and the hotel zone. Hotels in the downtown area are usually well connected to the hotel zone and are recommended for business trips or for those who want to experience a more local atmosphere.
It is also possible to find cheaper hotels than in the hotel zone. On the other hand, the hotels in the hotel zone are ideal for those looking to spend the day at the beach or enjoy the nightlife of Cancun.
Isla Mujeres and Isla Hollbox
They are two small islands near Cancun perfect to get away from the stress and hustle and bustle of Cancun. They are the typical Caribbean islands with palm trees, fine white sand, and crystal clear waters.
Playa del Carmen
Playa del Carmen is a beautiful and charming city and one of the best places to stay in the Riviera Maya. Despite the development it has undergone in recent years, it has not lost its charm. It is much more stylish than Cancun and attracts a much more exquisite tourist.
Playa del Carmen is full of shops, restaurants, bars, and discos, mostly located along the 5-th Avenue (a pedestrian street parallel to the beach), and white sand beaches, and turquoise waters.
Hotel offer is very varied and ranges from all-inclusive resorts, urban hotels, boutique hotels, and hotels that follow the style of Mexican haciendas.
Cozumel
It is a quiet island located in front of Playa del Carmen where it is possible to enjoy magnificent beaches without anyone around. It has one of the most important coral reefs in the world that make it a very popular destination for diving or snorkeling.
Tulum
Tulum is famous for its archaeological zone, which was an old commercial port and one of the few walled Mayan coastal cities, and for its long beach, which in my opinion is one of the most beautiful in the entire Riviera Maya.
An amazing beach with white sands and turquoise waters and a still very low hotel density characterize this idyllic place. It is one of the most appreciated destinations to stay in the Riviera Maya among backpackers and people who seek a lot of tranquility.
Akumal
It is an enclave that preserves great natural beauty. It is formed by a bay protected by a reef of great interest for diving and a typically Caribbean beach with palm trees, white sand, and crystal clear turquoise waters.
Akumal is undoubtedly one of the most beautiful places in the entire Riviera Maya and highly appreciated by families and people who come to relax in a truly peaceful environment.
Cancun international airport, located 15 km from the city,  is an important transport hub of the Yucatan Peninsula. The airport has 4 terminals, and a free shuttle bus service runs between terminals with an interval of 10 minutes.
If you are traveling through a tour operator, they usually provide transfers from the airport to your hotel.
If you have to get to Cancun on your own, then you can choose between a bus, shuttle, and taxi.
If you arrived on vacation as a couple, with children or in a large company, you better book a transfer from the airport to your hotel. Cancun shuttle airport service will take you from Cancun airport to any area in Cancun and Riviera Maya at affordable rates.
Use these tags to read more related posts and reviews:
---
Let us know if this article was useful for you