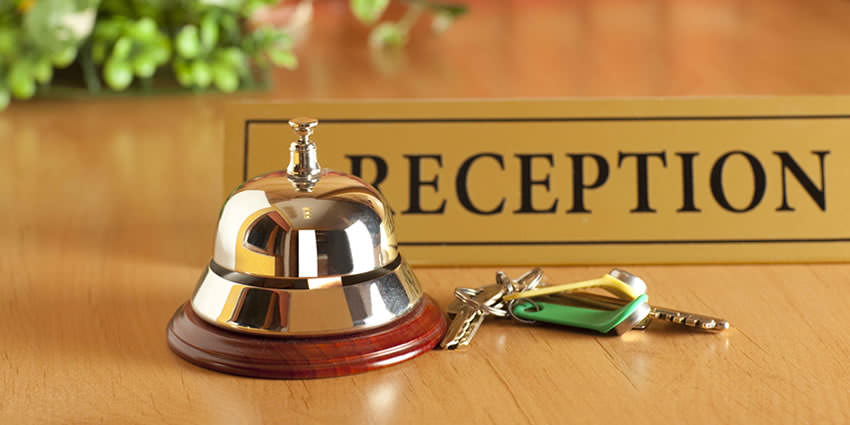 Where to stay in Mexico City?
Mexico City is a huge bustling city. This is a city whose borders cannot be seen even when you fly over it on an airplane. Mexico City is a modern and very dynamic capital with skyscrapers, shopping centers, and transport infrastructure.
Mexico City contains many attractions, from interesting museums and beautiful colonial buildings to archaeological sites, forested small parks, monuments, picturesque streets, and many places that have their own charm.
Mexico City is full of places worth visiting. You can find here a pre-Hispanic and colonial heritage surrounded by modernity. One of the most striking examples is the Zócalo and its environs or the Plaza de las Tres Culturas in Tlatelolco.
That's why many tourists in Mexico City tend to settle in the center, where all the most interesting is concentrated.
The center of Mexico City is very interesting. In its structure, Mexico City is a huge agglomeration, in which there are many local centers with a bunch of their own attractions and points of interest.
In addition to the Historic Center, we can highlight Polanco with all its luxury, Tlatelolco with its mixture of cultures, La Condesa with its cafes and restaurants, Xochimilco (best known for its canals), and Coyoacan with its small town atmosphere.
But what are the best neighborhoods and areas in Mexico City to stay in?
The most of Historical Center and nearby areas of Mexico City are quite safe for a stay in.
Therefore, it is worth considering other options.
Historic Center of Mexico City
If you still want to live in the center, try to find a hotel or apartment in the west of Zócalo and south of Donceles Street or even Tacuba Street. Or north of Isasaga Street, which serves as the southern border of the center proper.
This part of Mexico City is in fairly decent shape, when you leave your home there are unlikely to be crowds of merchants. On the contrary, there will be famous shops, restaurants, and museums around, where you, in fact, are going to spend most of your time.
Old colonies west of the center of Mexico City
Old colonies, in this case, means that they appeared on the map before 1930.
Beginning in the 1870s, the middle class gradually moved out of the old city and into the west. Some of these areas are still wonderful, but some have become dramatically gentrified in recent years.
Colonia Condesa is richer and quieter, but with an active nightlife, a bunch of bars, restaurants, etc. A significant part of the development of the late 20s is excellent Art Deco, wonderful city parks, and generally the nicest place.
Colonia Roma is one of the best-known neighborhoods in Mexico City, which has not only prestigious places but also poor areas. This is an interesting place, with a bunch of great restaurants, bars, galleries, markets, squares, and so on.
Cuauhtémoc stands out for its particular triangular shape of rectangular blocks drawn parallel to the Paseo de la Reforma. Colonia Cuauhtemoc is a nice mid-range area with loads of restaurants.
Along the Paseo de la Reforma, there are a bunch of large expensive hotels.
Black Friday all-inclusive vacation deals
The Hotel Barceló is located on the Paseo de la Reforma, the most important and emblematic avenue of the city. This is an ideal place for accommodation for tourism, business, culture, or leisure visits.
Rich West
First of all, these are the Polanco and Anzures colonies. It is the most urban of the very rich and the richest of the very urban areas.
Here, along Reforma Avenue, is the main hotel area of the city, with the most important museums in Chapultepec Park. Expensive restaurants around Lincoln Park and the most expensive shops along Avenida Masaryk.
There are a lot of embassies here, in this area: Canada, Australia, Spain, etc. There are also famous shopping malls. If you have money and love this kind of place – you are here. The children also will be fine here.
Further west, beyond Polanco, the famous Lomas de Chapultepec begins.
Former suburbs of Mexico City
Del Valle, Napoles, Narvarte, and others like them – areas south of Condesa with Roma. Very comfortable areas of the middle class, but the places are completely non-tourist. If you have a football event at the Estadio Azul or bullfighting, this place is for you.
Mixcoak has something like a colonial center and even a university.
Generally good and quite safe places, conveniently located, and with good food. Living here is wonderful – but tourists must be bored.
Further south, the former suburbs of Mexico City blend into the former suburbs of Coyoacán and San Angel. There are quite decent hotels and a lot (especially along the Avenida Insurgentes) more for those who are in the city on business.
Colonial south part of Mexico City
San Angel, Chimalistac, and especially Coyoacan are the best places for a tourist. Colonial areas, with a bunch of museums and other attractions – but at the same time, unlike the center, they are quite safe and pleasant to live in.
Coyoacan is the most bohemian, most expensive, and most vibrant area of ​​Mexico City. Even if you are staying in Mexico City for a short time, Coyoacan, along with Xochimilco, are areas worth visiting.
The first thing you notice is that there are always a lot of people in Coyoacan, especially foreigners – Europeans, and Americans who moved to Mexico for permanent residence.
Far south areas
If for some reason you really want to go very far to the south (well, let's say, in the morning you are planning to go along the Cuernavaca highway, then the best thing is Tlalpan is suitable for you.
Tlalpan is the former San Agustin de las Cuevas, once the capital of the state of Mexico. Its historical center is sandwiched between Calzada de Tlalpan and the Avenida San Fernando and Insurgentes. The cutest area, especially around the main square.
Tlalpan is such a village in the city, reminiscent of Coyoacan, but not so tourist place. Quiet narrow streets, nice to walk.
There are also the ruins of the oldest pyramid in the city – Cuicuilco, and a curious furniture market.
Hotels are tight here, there are several good-class hotels along the Periferico and some motels on the outskirts of the city – but they are outside the pleasant area. But Airbnb, let's say, is quite real. However, it is unlikely to take you so far south.
Another far-south area, Xochimilco. Xochimilco is one of the most visited tourist areas in Mexico City. The first impression of Xochimilco – bright colors in everything – the walls of houses, temples, boats. Many walls are covered with graffiti.
***
Mexico City has a large number of hotels for every budget. There are many alternatives and they are different. Budget hostels, guesthouses, and hotels are ideal for backpackers looking for a good place to stay.
On the other hand, Mexico City has an efficient metro system. Getting around in the metro has a number of advantages: the fare is affordable, you can get anywhere in minutes, and you avoid the traffic jams that can be found on city streets.
Well-organized public transport systems in Mexico City provide flexibility when choosing an area to stay in.
Use these tags to read more related posts and reviews:
---
Let us know if this article was useful for you