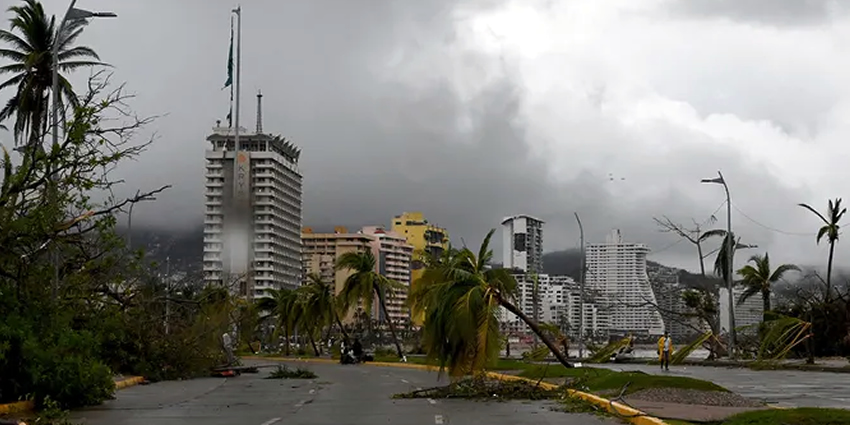 What was the most powerful hurricane to hit Mexico?
In Mexico, hurricane season is a constant and often devastating reality. To understand and classify these weather phenomena, the international Saffir-Simpson scale is used, which is based on a hurricane's internal wind speed.
Hurricanes frequently happen in Mexico. The National Hurricane Center in Miami, USA, is responsible for maintaining historical records of tropical cyclones and has jurisdiction over Region IV, which also includes Mexico.
In the past, Mexico has been hit by five major category 5 hurricanes along its Atlantic coast. This means that not only did the recent Hurricane Otis leave its mark, but there were 5 other major hurricanes even stronger than Otis.
Beulah (1967)
Anita (1977)
Gilbert (1988)
Janet (1995)
Dean (2007)
While there were only 2 hurricanes of such category in the Pacific Ocean:
Patricia (2015)
Otis (2023)
These hurricanes caused severe damage and significant economic losses on the Mexican Atlantic coast. However, they also had positive impacts, such as replenishing aquifers and reservoirs vital to livestock and agriculture.
Hurricane Patricia
However, the most powerful hurricane to hit Mexico was Patricia in 2015. It was the strongest hurricane ever observed in the Western Hemisphere and the strongest one in terms of sustained maximum winds in the world.
Patricia originated from a tropical disturbance and quickly gained strength, reaching category 5. Initially considered the deadliest hurricane for Mexico, it was later classified as the world's deadliest hurricane in recorded history.
Patricia quickly lost her strength after making landfall on the Mexican coast.
Hurricane Otis
On October 25, 2023, Acapulco was hit by Hurricane Otis in the state of Guerrero. The cyclone surprised the international community by transforming from a tropical storm into a category 5 hurricane in less than 12 hours.
Unexpectedly, wind speeds changed from 64 km/h to an incredible 270 km/h. This atypical behavior shattered the country's historical intensification records and was considered statistically incredible by Mexican authorities.
Hurricanes continue to be an ongoing problem in Mexico.
Understanding hurricane intensity and behavior is critical to disaster preparedness and mitigation. Hurricanes Patricia and Otis serve as a reminder of the importance of vigilance and effective response to extreme weather events.
Use these tags to read more related posts and reviews:
---
Let us know if this article was useful for you