La Crucecita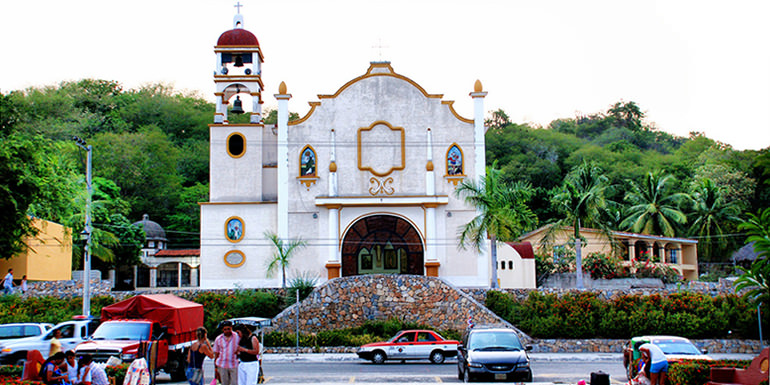 La Crucecita along with Tangolunda and Santa Cruz comprise the resort area known as Huatulco in the Mexican state of Oaxaca.
It is the community closest to the bays but it is only 4 km from Federal Highway 200. It has grown along with the development of tourism in the area.
The town church, called Parroquia de Nuestra Señora de Guadalupe, is located in front of the park in the center of town.
In the cupola of the church is painted a 20-meter tall image of the Virgin of Guadalupe, which is the largest in the world.
You can dial 078 from any phone, where you can find free information about tourist attractions, airports, travel agencies, car rental companies, embassies and consulates, fairs and exhibitions, hotels, hospitals, financial services, migratory and other issues.
Or dial the toll-free (in Mexico) number 01-800-006-8839.
You can also request information the email correspondencia@sectur.gob.mx
MORE EMERGENCY NUMBERS:
General Information: 040 (not free)
National Emergency Service: 911
Radio Patrols: 066
Police (Emergency): 060
Civil Protection: +52(55)5683-2222
Anonymous Complaint: 089
Setravi (Transport Mobility): +52(55)5209-9913
Road Emergency: 074
Cruz Roja: 065 o +52(55)5557-5757
Firefighters: 068 o +52(55)5768-3700
Use these tags to read more related posts and reviews:
---
Let us know if this article was useful for you