Yaxuna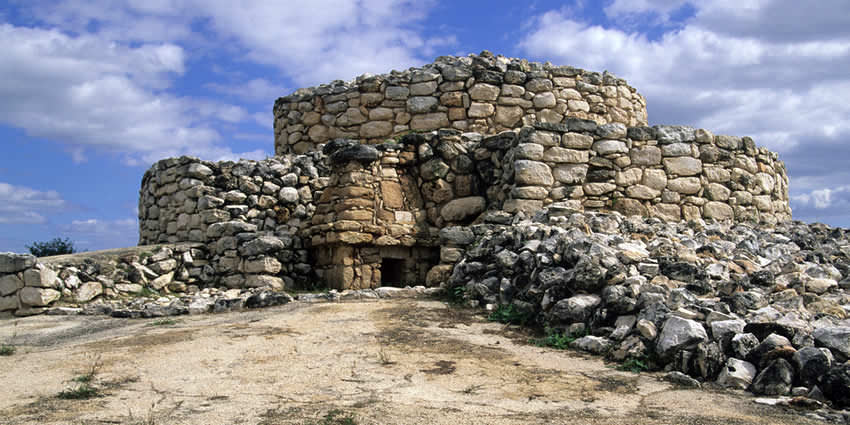 Yaxuna (or Yaxunah) is a Maya archaeological site in State of Yucatán, Mexico.
The settlement had a long continuous occupation running from the Middle Formative Period through the Postclassic. The Late Formative saw the construction of a number of triadic architectural groups linked with roads running north to south.
Some of the larger pyramids were remodeled during the Early Classic, and held royal tombs.
The word Yaxunah means in Mayan language: 'First House' or 'The house of stunted color'.
The archaeological site was occupied in a continuous way between the middle classic period and the postclassic period. In this last period there was a war with Chichén Itzá, which is appreciated by the construction of walls of protection, and the population decreased considerably.
During the classic period was built the paved road (sacbé) to Cobá, 101 km away. It stands out in the deposit the North Acropolis, formed by a long platform with three pyramidal structures. This is the longest "sacbe" ever found.
In the classic terminal, some buildings were decorated in the Puuc style, such as the House of the War Council (Popol Nah), where was celebrated the so-called "ritual of completion" during the conquest and destruction of this place by Chichen Itza. During the ritual, termination deposits were placed blocking corridors, rooms and other access routes; these contain valuables and human remains.
The INAH has discovered structures and graves of settlers of the 5th century.
A modern town of Yaxuná located about 2 km from the ruins. The town is just 600 inhabitants, and they still practice shifting cultivation.
There is a beautiful cenote named Lol-Ha. Next to the cenote there is a small citadel, Xcán Ha.
In the Late Classic (ca. 600–800), the city-state of Coba conquered Yaxuna and built a 100 km Sacbe, or raised road, to connect the two cities. This was the longest the Maya ever built. Internally, new roads running east to west were constructed.
In the Terminal Classic (800–1100), the state of Chichén Itzá to the north began a war with the Coba state, and Yaxuna constructed a city wall, but Chichén Itzá appears to have conquered the city by around 950. Sacked and ritually destroyed, the city never recovered.
By the Postclassic (1100–1697), the population was much reduced, with new construction limited to minor additions to older architecture.
By local bus from Valladolid to Chichen Itza, 45 min, $2-$4.
And then bus from Chichen Itza to Yaxuna, 30 min, $4-$5.
Also is possible take a bus from Mérida to Chichen Itza and then continue by another bus to Yaxuna.
By bus from Mérida to Chichen Itza takes from 2:00 to 2:30 hours and will cost $9-$14.
By taxi or by car will also late from 2:30 to 3:00 hours
Or reserve a tour with transfer from Valladolid or Mérida local tour agency.
Use these tags to read more related posts and reviews:
---
Let us know if this article was useful for you