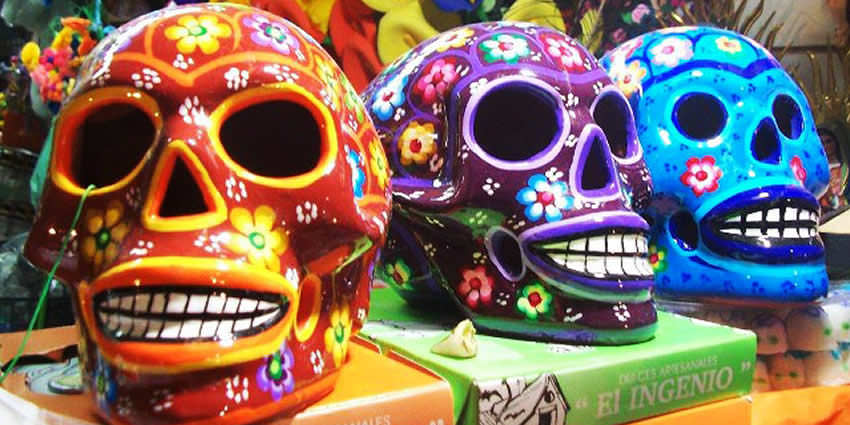 Mexican Routes | Free Mexico Travel Guide and Travel Information
The holidays are something that is never missing in Mexico. In towns and cities you visit, you will surely encounter festivals full of music, food and folklore.
The most important feasts are Easter (late March and early April), the cry of Independence (September 15), the day of the dead (1 and 2 November), the day of the virgin of Guadalupe (December 12), Christmas and New Year.
In February the cheerful carnival takes place, which begin with the symbolic burning of the bad mood and continue with parades of floats, the coronation of the king and queen, much music and fun. The most popular are Veracruz, Mazatlán and Merida.
At Easter and the so-called "bridges" (long weekends), beaches and major tourist destinations receive a greater number of visitors, and there is a greater amount of cultural and entertainment activities. However, if you prefer to avoid the crowds we recommend to travel in another season.
On bank holidays, banks do not offer services.
January 1: New Year
February 5: Anniversary of the Political Constitution of Mexico
March 21: Birthday of Benito Juárez, Meritorious of the Americas
April: Holy Thursday and Friday
May 1: Labor Day
May 5: Anniversary of the Battle of Puebla
September 16: Mexico's Independence
November 2: Day of the Dead
November 20: Mexican Revolution Anniversary
December 1: Change of presidential power (every 6 years)
December 12: Virgin of Guadalupe day
December 25: Christmas
---
Regional Holidays & Festivals: