6 things that must be packed for a foreign trip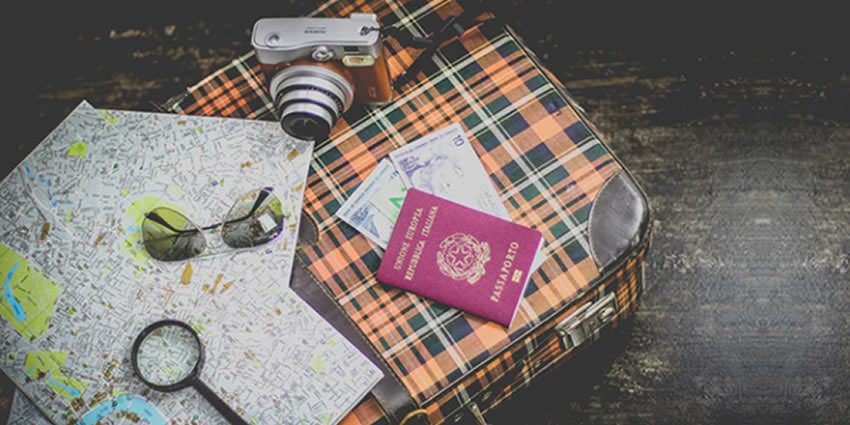 A foreign trip is exciting and strange at the same time since you can't expect anything from it. Sometimes, we expect too much or too little from an international trip, and usually, we are afraid of different scenarios. However, packing for a long and international trip can be challenging because there could be so many things, which must be packed.
There are some things which are necessary for you. For instance, you mustn't leave for another country without an international driving permit, or health and travel insurance. You should also pay attention to your visa before getting on the plane. Moreover, you must get vaccinated before an international trip.
However, everything else you have on your mind for this trip is helpful, but we are going to tell you about six essential things that must be packed for a foreign trip. Packing these essential things will help you in various ways, and you will experience a fun trip.
A backup copy of the passport
There is nothing as important as a passport for an international trip, and if you don't have one, then you can't even get on the plane. Ok, you cannot leave your passport at home, but you can lose your passport during your trip. In this case, you must have a backup copy of the passport on you.
Moreover, you can carry this backup copy with you when you are visiting places. It will be safe to carry a copy than an actual passport because your handbag or backup can get stolen.
You will have to face a lot of trouble in a foreign country if you don't have your passport with you. However, a copy of the passport can reduce some issues, and you will be able to return home safely.
A car charger
A car charger must be packed before an international flight because you will need your smartphone more. Some people may say that you need a portable charger. They are right, but you cannot rely on a portable charger or power bank for so long.
With the help of a car charger, you can charge your smartphone, and power bank. You can use this charger in a taxi or a rental car.
However, you can also do a little research on the cars in the country where you are going. It will help you understand what type of charger you will need. You can take two or three different chargers with you as well since they don't take any space.
First aid or Medications
Leaving without your medications cannot be a good idea because you will face problems buying your medicines in a different country. Take your medications with you because you can need them at any time.
If you have any allergies or a medical condition, then you should visit your doctor before leaving for a foreign trip. Your allergies can get worse in some places, and you must make sure that you have every essential medication with you.
Moreover, finding your medicine in another country can be difficult because the medication could be with a different name. You cannot buy medicine that doesn't have anything English about it.
Suitable clothes according to the weather
Check the weather forecast, and then plan your trip by packing appropriate clothes for your trip. You cannot pack everything in your luggage and packing as little as possible makes you an ideal traveller.
Some countries like Japan don't like very casual clothing, and you must take semi-casual clothing with you. On the other hand, you can wear shorts and t-shirts in Mexico, Carribean or Thailand.
You must pack suitable and right clothes in your luggage bag. We will advise you to save some room in your bag so you can take some souvenirs on your way back home.
Camera
Are going on a foreign trip, and you are not packing your camera, how is it possible? You cannot take memorable pictures without a camera. If you are going to use your smartphone for filming and taking photos, then it will run out of battery.
The camera is made for capturing photos and videos. You should pack your camera! Moreover, you can make a vlog on your whole trip.
However, choosing the right camera for your trip may be challenging, and that's why you must do a little research on the different types of cameras. Internet is your best friend, and it will help you find a suitable camera.
Credit and debit cards with no international fee
Credit and debit cards charge you withdrawal or transaction fees when you use them in another country. You can waste a lot of money by using a debit card abroad, and it is not what you want. Instead of spending money, you should be saving some when you are far away from home.
There is a solution to this problem. Now some banks offer credit and debit cards which don't cost any transaction or withdrawal fee. You must apply for those cards, and you can take them with you on your foreign trip.
If your bank doesn't offer you such cards, then you can easily find another bank such as Citibank or Charles Schwab Corporation. Moreover, you can also search for the best travel credit and debit cards on the internet.
Bonus Tip:
You can also teach in a foreign country to extend your visa. If you work in another country, then you can stay there. Let me tell you an easy job for you. This easy job is "teaching". We are not asking you to teach anything complex; instead, we are telling you to teach English. All you need is a TEFL certificate. You can find the best online TEFL training institutes.
This list includes essential things that you must pack for your foreign trip. These things are not only necessary, but they are also helpful as well since they can save time and money. Share this information with whoever is planning for an international trip.
***
Author Bio:
Marcel Schreyer is a French national, a student of English Languages, in his final year at Stanford University. He is exceptionally passionate about writing his thoughts in words. He takes up writing projects in his leisure time to accompany his studies. He is multi-lingual and enjoys every bit of learning and teaching languages. He regularly writes his blogs at https://jimmyesl.com/blog/.
Use these tags to read more related posts and reviews:
---
Let us know if this article was useful for you