Hacienda del Jaral de Berrios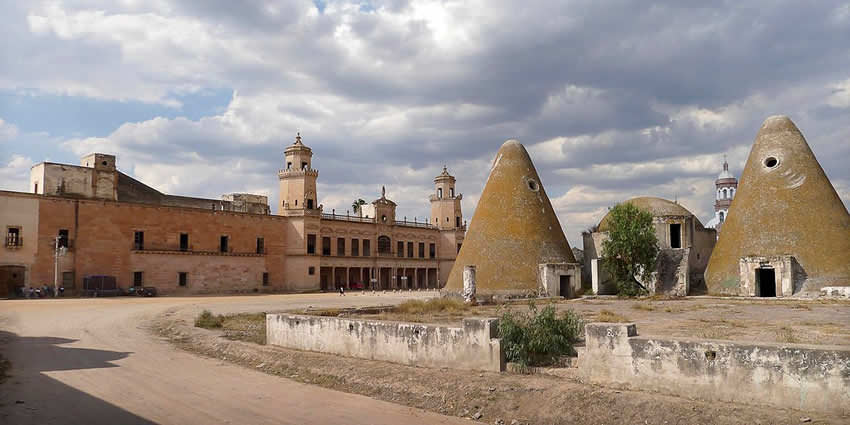 During its heyday, the massive estate boasted its own railroad station and post office.
The remains of the Hacienda del Jaral de Berrios, one of the largest in Mexico, still hint at its former grandeur. The old buildings beckon explorers willing to brave buckling floors and crumbling walls to step inside an estate rich with history.
The hacienda was appointed to the then-Mayor of Mexico, Miguel de Berrio y Zaldívar, in 1774. It housed several generations of the Berrio lineage. Among them was Juan Nepomuceno de Moncada y Berrio, who was considered the richest man in Mexico during the 1830s.
During its heyday throughout the 19th century, the estate housed somewhere around 6,500 people and boasted its own railroad station, post office, parish church, and two primary schools. The main building featured frescoed walls and lavish furniture and was surrounded by numerous buildings with massive rooms and grand staircases.
One of the horses kept on the estate was called El Tambor. He was used as the model for the famous equestrian statue of King Carlos IV of Spain, which spent some time in the area before being moved to Manuel Tolsá Square in Mexico City.
The dilapidated estate that sits in what is now Guanajuato is still considered among the area's most beautiful buildings. It's currently a hotspot for paranormal investigators. The main building now houses a tequila factory.
How to get there
Calle Hidalgo 2, Centro, 37611 San Felipe, Gto., Mexico
Update
March 2019: It's currently undergoing a change in ownership.
Tourists are not allowed in until mid/late summer.
Use these tags to read more related posts and reviews:
---
Let us know if this article was useful for you