Hotel Alea Tulum: A hidden gem along the bayfront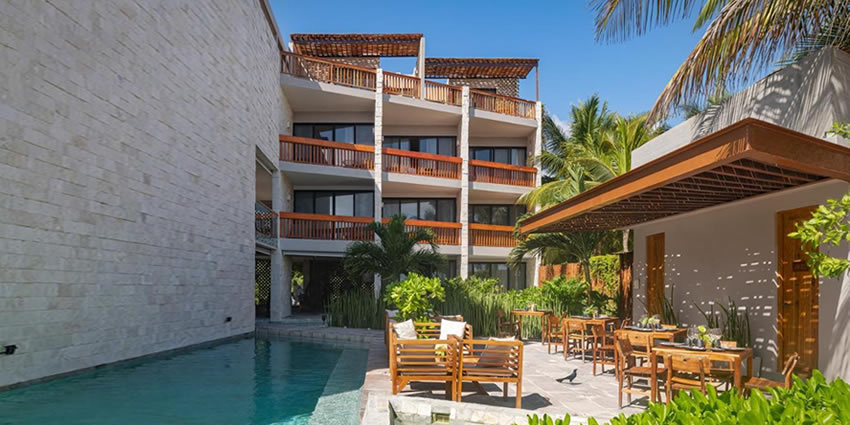 Hotel Alea Tulum is a hidden gem nestled along Tankah Bay on the Riviera Maya, whose crystal-clear turquoise waters and soft white sandy beachline are the hotel's backyard.
Hotel guests can indulge in sunbathing, swimming, snorkeling, or simply unwinding on the pristine shores. The bay is also home to a vibrant coral reef, offering excellent opportunities for diving and exploring the mesmerizing underwater world.
The hotel's name, Alea, is associated with the ocean and represents abundance and joy. If you're looking for a relaxing and enjoyable change of scenery, this top-notch boutique hotel is the perfect choice.
The hotel is situated just 6 km away from the famous Tulum ruins. Hotel Alea Tulum offers a peaceful location away from the crowds but still close enough to the party spots and shopping areas along the Riviera Maya.
Hotel Alea Tulum is surrounded by the lovely Tankah Bay, lush greenery, and enchanting mangroves. The lush jungle surroundings create a sense of privacy and natural beauty, immersing guests in a tropical oasis.
This secluded paradise provides a serene and intimate atmosphere, making Hotel Alea Tulum an ideal accommodation place for couples, honeymooners, or anyone seeking tranquility.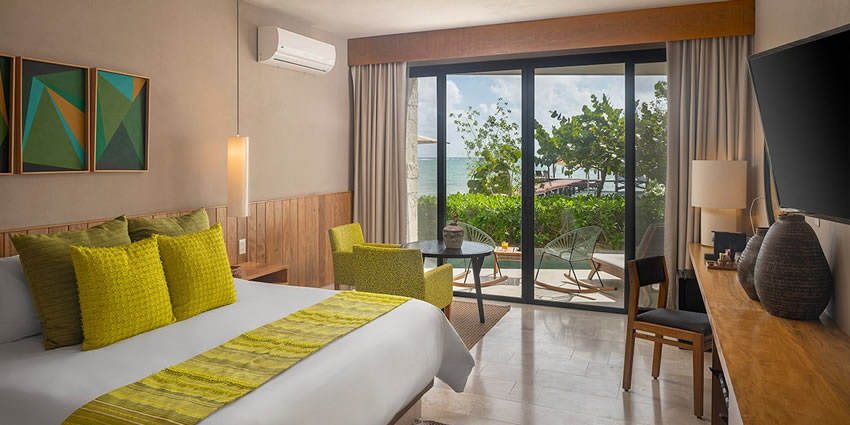 Alea Tulum is a modern hotel that features 21 beautifully designed rooms and suites.
All the suites at Alea Tulum offer a first-class experience, complete with showers, comfortable beds, and a furnished terrace where you can enjoy breathtaking sunrises and sunsets over Tankah Bay.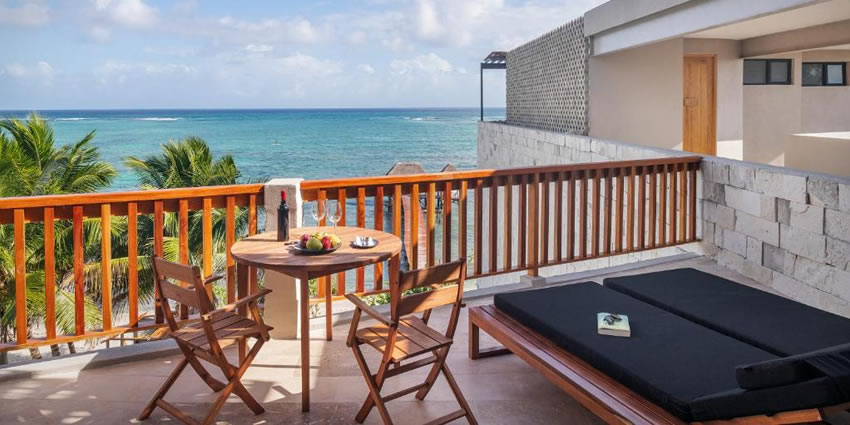 You can even enjoy these services on your oceanview private balcony or on the charming pier.
Alea Tulum also boasts two geometric pools, one beachfront and the other connected to the ocean-view swim-up suites.
These pools provide a haven of relaxation, allowing you to soak in the views of Tankah Bay from a comfortable daybed or dine on your private balcony while listening to the ocean waves. It's a restorative retreat you shouldn't miss.
For fitness enthusiasts, there's a well-equipped fitness area with an elliptical bike, treadmill, dumbbells, and a fitness ball. After your workout, you can freshen up in the changing room and shower.
Alea Tulum offers authentic Mexican cuisine. Enjoy tropical views and the sound of the bay's waves while enjoying drinks and traditional Mexican food on the outdoor terrace at Tz'onot restaurant of Alea Hotel.
You can savor a variety of craft cocktails and mouthwatering dishes while enjoying the salty breeze of Tankah Bay. Alea Tulum also offers meal packages with options for lunch or dinner (half board) or both lunch and dinner (full board).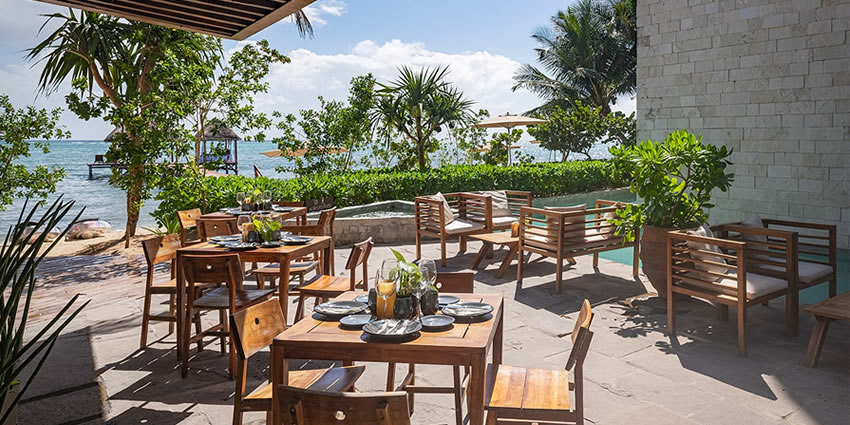 The chef prepares beautifully crafted Mexican meals and fresh seafood, ceviche, and the famous "cochinita pibil". The service and quality ingredients are top-notch, ensuring a delightful culinary experience.
There is also a wide range of drinks and a selective wine list to tantalize your taste buds.
If you're interested in diving, you can explore the reef near Tankah Bay and marvel at its crystal clear waters and underwater landscapes. Depart from the pier of the sister-hotel Mereva Tulum, for an unforgettable diving experience.
For sports enthusiasts, golf lovers can book their Green Fee through Alea Tulum for an enjoyable round of golf in the beautiful Riviera Maya. The region offers not only picturesque beaches but also stunning views of the Caribbean Sea.
Between May and September, you have the opportunity to participate in the Whalesharks Tour.
Experience swimming with the largest fish in the world and witness the arrival of whale sharks in the Mexican Caribbean. It's a chance to appreciate and learn about the marine life in the area.
Although Hotel Alea Tulum provides a secluded retreat, it is located near popular attractions. Whether guests are seeking relaxation or adventure, Hotel Alea Tulum's idyllic location offers a perfect blend of tranquility and accessibility.
Make the most of your stay at Hotel Alea Tulum, where pure relaxation, indulgence in exquisite cuisine, rejuvenating SPA treatments, and a wide array of exciting activities await you to create unforgettable moments.
Use these tags to read more related posts and reviews:
---
Let us know if this article was useful for you