What to do in Playa del Carmen?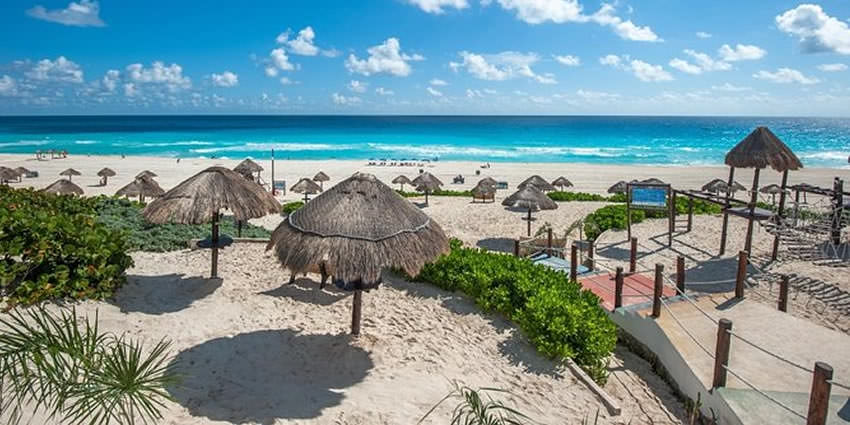 Tourist attractions and sightseeing in Playa del Carmen
Playa del Carmen has many activities to do and enjoy. Playa del Carmen is a cozy town with a view of the Caribbean Sea. It is one of the most popular places on Riviera Maya for both domestic and foreign tourists.
Playa del Carmen beach hotel zone along the coastline is the perfect place for staying.
Playa del Carmen is a destination that has different options to have fun or relax, in addition to being the city surrounded by natural wealth to carry out eco-tourism activities that distinguish the Riviera Maya.
Visit Playa del Carmen and spend a few days diving, snorkeling, or just listening to the sound of the waves, exploring the beautiful coastline, and looking for shells along the shore.
The 5th Avenue
5th Avenue has about 5 kilometers more or less. The avenue is safe, and pedestrian, and you will never see it empty. It is the most visited street in Playa del Carmen by national and foreign tourists.
This is a parallel street and very close to the beach, where a large number of establishments are concentrated. This street avenue has a lot of craft shops, restaurants, bars, and nightclubs
In short, here you will find the commercial life of Playa del Carmen.
Founders Park
The park bears this name because it was the place of the founders of Playa del Carmen, now it is the favorite park very close to the beach where families gather and where the tour of 5th Avenue begins.
Different cultural presentations are held here, you can see the Papantla flyers, enjoy snacks and closely observe the recently created Mayan Portal, which is a large sculpture that pays homage to the culture of the destination.
Nuestra Señora del Carmen church
The small but very pretty church of the Virgen del Carmen with a garden located at the beginning of 5th Avenue is right in front of the bus terminal and near the maritime terminal, so it is one of the first attractions you see when you arrive.
Due to its beauty, many weddings are celebrated here as well as being a church with air conditioning that calms the heat that is experienced in the city.
Xaman-Há Aviary
This Mexican bird sanctuary is the opportunity to get to know the exotic birds of the region as well as the plants of the Mexican southeast. Here more than 45 species of birds that fly and are cared for in their natural environment are protected.
On your tour of this aviary, you can take pictures of the birds in freedom as well as the fresh landscapes. The bird sanctuary is dedicated to the care and proliferation of more than fifty different bird species, in order to keep them safe and give them care.
Playa del Carmen has a large number of beach clubs that offer lounge chairs with umbrellas, food, and drinks such as buckets of beer, massages, pool, beach parties, and water activities.
Xcacel Beach
Bay with very clear waters, special for sunbathing and relaxing. This beach is virgin but unique because very little tourism frequents it, as well as being a place where sea turtles nest and it has an incredible landscape.
It is advisable to arrive early and bring your own food and drinks.
Nearby is a cenote surrounded by mangroves where you can also swim.
Playacar Beach
A clean, safe, and exclusive beach, perfect for relaxing away from the party atmosphere of the city. Here there is a restaurant and a large hotel nearby, but it is still a less crowded beach environment, ideal for sunbathing and lounging.
Mommy Beach
In its beginning, this beach had a restaurant and a small bar compared to what it is today. Today it is one of the most visited places and home to music festivals; like the Corona Sunset and the Riviera Maya Jazz Festival.
Xcaret
It is the best-known ecotourism park in Mexico and worldwide.
Xcaret was founded in 1990 and is one of the best places to visit.
Xplor
Xplor is another ideal place for adventurers who are always looking for something new to entertain themselves. Here you can snorkel, swim in the rivers, use a kayak, or jump from one of the more than 20 zip lines.
Cozumel
Cozumel island is located 30 minutes from Playa del Carmen.
Cozumel is a great alternative to get away and swim in its very crystal clear waters with the best coral reefs for diving as well as having the opportunity to have fun in the different water activities of its beaches and other attractions.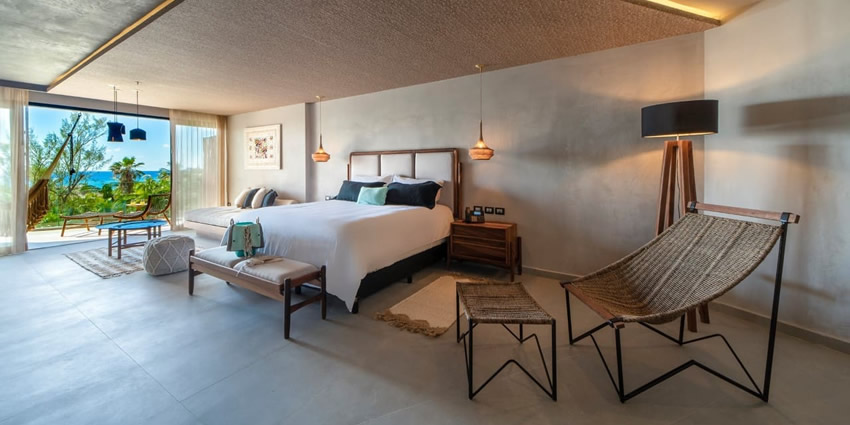 The name Mvngata is an adaptation of the Swedish word "mångata" which is the path of light that is formed by the reflection of the full moon in the seawater.
Mvngata Boutique Hotel is the best of what Playa del Carmen has to offer: a beautiful beachfront location with all the amenities you'd expect from a top hotel in Mexico.
During your stay in this beautiful beach hotel, you can enjoy world-class dining, swimming in the ocean or heated pools, basking in the sun on the private beach, or lounging at Playa del Carmen SPA.
The resort offers different kinds of rooms to meet your needs. All suites overlook the beautiful Caribbean Ocean.
Enjoy the unique experiences and flavors of a charming Italian Restaurant in Playa del Carmen that presents also traditional Italian gastronomy, tantalizing pasta, pizzas, and more.
Enjoying a sunset dinner at MVNGATA rooftop is a show that is as impressive as it is relaxing in a picturesque setting that will leave you feeling soothed and rested.
Mvngata Boutique Hotel is not just about the great natural views and menu. It is also about how the staff makes your visit special, surrounded by a landscape full of charm.
Use these tags to read more related posts and reviews:
---
Let us know if this article was useful for you