Rincón de Romos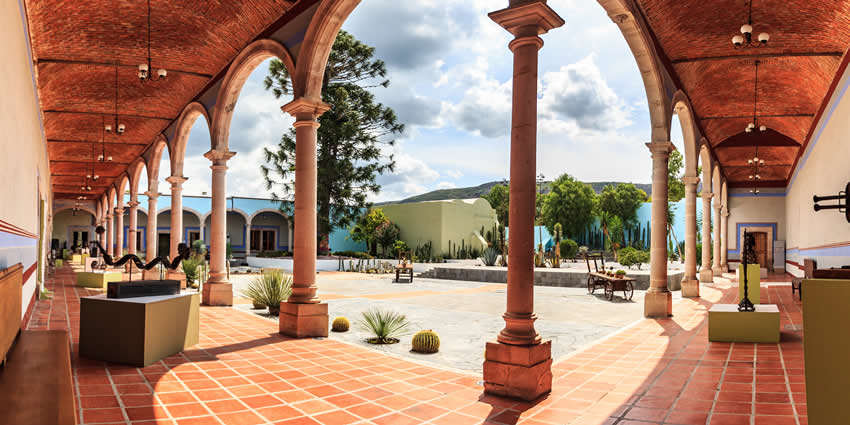 Rincón de Romos is a city in the Mexican state of Aguascalientes. Located in the northern part of the state, it serves as the municipal seat of the surrounding municipality of Rincón de Romos.
Rincón de Romos celebrates a "Fiesta" to the Señor de las Angustias on January with dances and pyrotechnic games. There is a church to him downtown.
The city was once home to a priest named Padre Nieves who people believed made miracles. He has a church in the city, and many people go to Rincón de Romos to pray for miracles.
Rincón de Romos has the biggest rural hospital ruled by the government of Aguascalientes.
As of 2010, the city had a total population of 28 mil. Most of the locals work as teachers.
Rincón de Romos has a dry climate, with an average temperature of 18° Celsius in the hottest months of May and August.
Its annual precipitation is approximately 400 millimeters.
The wind generally moves from north to southeast in the summer and part of fall.
In 1639, the Real Audiencia of Guadalajara authorized the creation of a little town, which became known throughout time as Chora.
In 1658, Captain Diego Romo de Vivar y Pérez, a member of a noble family belonging to the illustrious House of Vivar, bought the majority of the land of Hacienda de Rincón from Don Pedro Rincon of Arteaga.
Fortunately, this business deal combined both names and changed the town name of Chora to Rincón de Romos.
Rincón de Romos municipality is divided into 64 towns, of which the most important are the municipal capitals: Rincón de Romos, the town of Pabellón de Hidalgo, Pablo Escaleras, San Jacinto and El Bajio.
Rincón de Romos is part of the province of the Sierra Madre Occidental. In the province of the Mesa Central are semi-flat zones in the center and northeastern parts of the city, as well as flat areas in the center and northeast between the Fria and Loreto mountains.
You can dial 078 from any phone, where you can find free information about tourist attractions, airports, travel agencies, car rental companies, embassies and consulates, fairs and exhibitions, hotels, hospitals, financial services, migratory and other issues.
Or dial the toll-free (in Mexico) number 01-800-006-8839.
You can also request information to the email correspondencia@sectur.gob.mx
MORE EMERGENCY NUMBERS:
General Information: 040 (not free)
SNational Emergency Service: 911
Radio Patrols: 066
Police (Emergency): 060
Civil Protection: +52(55)5683-2222
Anonymous Complaint: 089
Setravi (Transport Mobility): +52(55)5209-9913
Road Emergency: 074
Cruz Roja: 065 o +52(55)5557-5757
Firefighters: 068 o +52(55)5768-3700
Use these tags to read more related posts and reviews:
---
Let us know if this article was useful for you