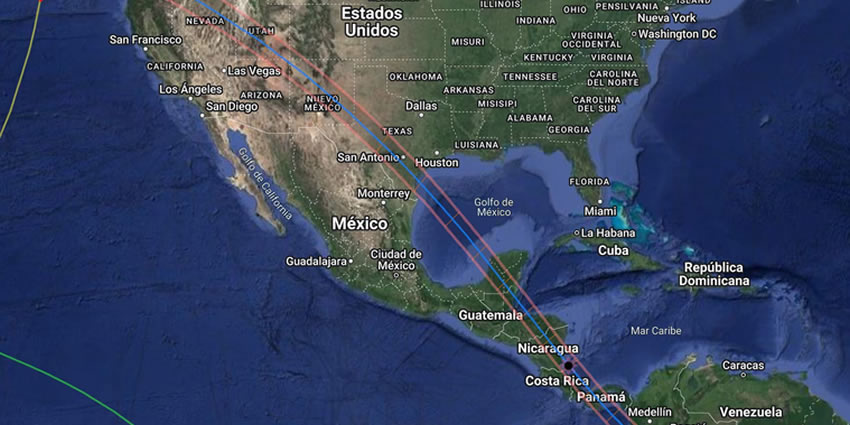 Solar eclipse 2023 in Mexico
Mexico is preparing to observe an annular solar eclipse on October 14.
This spectacular astronomical event of 2023 will be perfectly visible throughout Mexico, especially in the Yucatan Peninsula. The eclipse will be visible at Chichen Itza, Edznai, Uxmal, and several other archaeological sites.
This solar eclipse will be visible across America. The Moon will be at its farthest point from the Earth and will not be able to completely block the Sun during the eclipse, creating what looks like a so-called glowing ring of fire.
The Sun has held a special place in mythology and religion around the world. Most archaeological sites are located in the most frequented places during astronomical events that involve the Sun, such as equinoxes or eclipses.
The solar eclipse, visible throughout Mexico, will darken the sun by 90% only in Yucatan. The archaeological zones of Yucatan, Campeche, and Quintana Roo have already organized a varied program of activities for visitors.
The shadow path of the 2023 solar eclipse begins in the northwest United States and will pass through Mexico, Belize, Honduras, Nicaragua, the northern tip of Costa Rica, Panama, Colombia, and northern Brazil.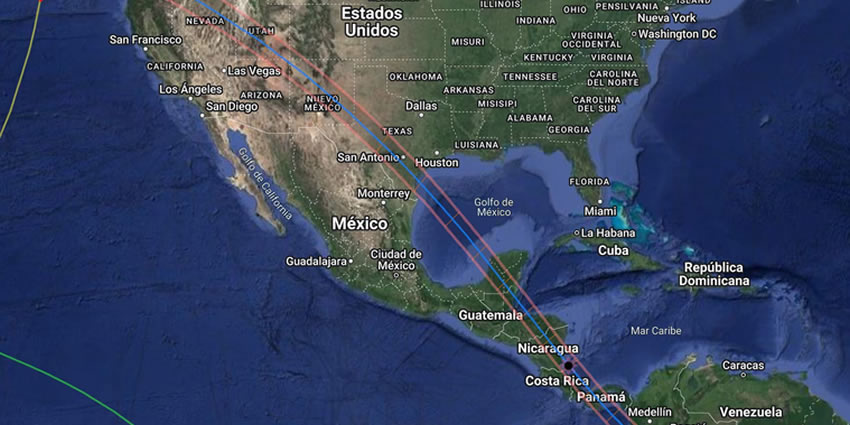 All of Mexico will be able to experience the eclipse. However, different archaeological zones across the Yucatan Peninsula have prepared a series of events and activities to observe the solar eclipse on October 14, 2023.
In these archaeological sites in Campeche, Yucatán, and Quintana Roo, the eclipse will begin around 9:45 a.m. and will reach its maximum around 11:23 a.m. The rest of the country will experience it as a partial eclipse.
The eclipse will be visible in the rest of Mexico with less obscuration. States such as Coahuila, Tamaulipas, Chihuahua, Veracruz, and Chiapas will notice a darkening ranging from 80 to 90%.
Mexico City, Puebla, Hidalgo, Tlaxcala, Sonora, Durango, and Oaxaca will enjoy a darkening of around 70%. And states like Baja California Sur, Sinaloa, Colima, and Guerrero, from 55% to 60% darkness.
In archaeological zones such as Teotihuacan and Tula, for example, the Sun will only set at 71%.
14.10.2023 – Annular Solar Eclipse
24–25.03.2024 – Penumbral Lunar Eclipse
08.04.2024 – Total Solar Eclipse
17.092024 – Partial Lunar Eclipse
02.10.2024 – Partial Solar Eclipse
13–14.03.2025 – Total Lunar Eclipse
03.03.2026 – Total Lunar Eclipse
27–28.08.2026 – Partial Lunar Eclipse
20.02.2027 – Penumbral Lunar Eclipse
16–17.08.2027 – Penumbral Lunar Eclipse
11–12.01.2028 – Partial Lunar Eclipse
26.01.2028 – Partial Solar Eclipse
31.12.2028 – Penumbral Lunar Eclipse
14.01.2029 – Partial Solar Eclipse
25–26.06.2029 – Total Lunar Eclipse
20.12.2029 – Partial Lunar Eclipse
09.12.2030 – Penumbral Lunar Eclipse
06.05.2031 – Penumbral Lunar Eclipse
05.06.2031 – Penumbral Lunar Eclipse
29–30.10.2031 – Penumbral Lunar Eclipse
14.112031 – Partial Solar Eclipse
25.04.2032 – Penumbral Lunar Eclipse
30.03.2033 – Partial Solar Eclipse
08.10.2033 – Total Lunar Eclipse
12.09.2034 – Partial Solar Eclipse
Use these tags to read more related posts and reviews:
---
Let us know if this article was useful for you