Arroz con Leche – A coconut milk rice pudding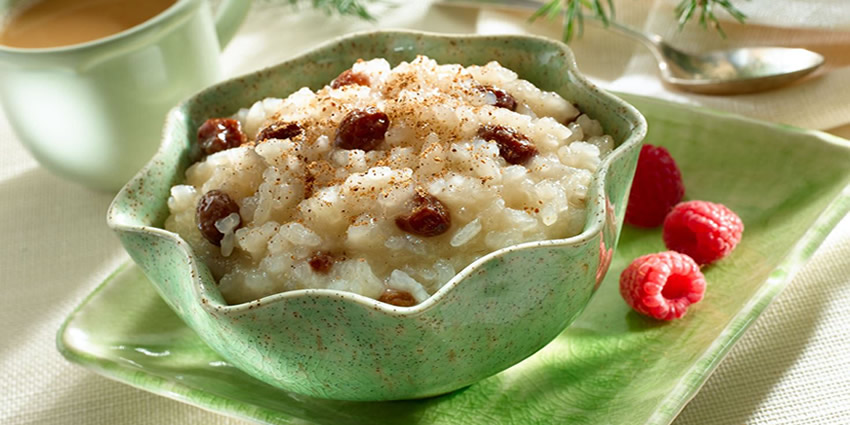 The rice pudding dessert is one of the favorites among Mexicans. It is a very easy delicacy to make, as well as economical. It consists of rice cooked in milk with sugar, cinnamon, and raisins. It is generally thick, and on many occasions, condensed milk is added to thicken it further.
The ingredients and consistency vary depending on the region. It can be light or very thick, but never dry. Sweet rice pudding is not exclusive to Mexican cuisine. This is a very popular dessert of Spanish origin and deeply rooted in Mexico, also called Arroz con Leche.
This coconut milk rice recipe is a vegan recipe that your whole family will love. Rice pudding is a typical dessert among Mexican families. And it is a dessert that is passed from generation to generation.
Rice pudding is a dessert where rice pudding, cinnamon, lemon zest, and raisins are cooked. This recipe is made with coconut milk and is the perfect recipe for all of us who don't eat dairy products. Rice pudding, but is a typical dessert in Mexican cuisine.
To make this dessert you take more or less about 25 minutes.
Vegan rice pudding with coconut milk
Normally it is prepared with white rice, but brown rice adds a little more nutrition to the dessert.
Coconut milk, almond, or soy milk like to use coconut milk because the fat content that coconut milk has worked great for making desserts.
Sugar, cane sugar works best here. If you don't want the vegan rice pudding to change color, use white sugar. If you don't mind changing color, use whatever sugar you prefer.
Cinnamon, you have to use both types of cinnamon powder and cinnamon. Cinnamon helps to sweeten this dessert a little more.
Yellow raisins or black raisins, with both it works well.
Lemon zest, you can do it with green lemon or yellow lemon. In Mexico, it is always made with green lime.
Tips and ideas to make the best vegan rice pudding
Use long-grain white or brown rice. Brown rice is full of fiber and nutrients.
To make this recipe 100% vegan, better use coconut milk, it will make this dessert creamy and sweet.
Put yellow lemon or green lemon on it. Add a piece of lemon zest or a cinnamon stick to it.
Use your favorite toppings! Use grated coconut, white chocolate chips, dried fruit, or dark chocolate. If you don't have lime zest on hand, you can also use orange or lemon zest to add a citrusy twist to this sweet dessert to balance the sweetness of the rest of the ingredients.
Use these tags to read more related posts and reviews:
---
Let us know if this article was useful for you