San Felipe Torres Mochas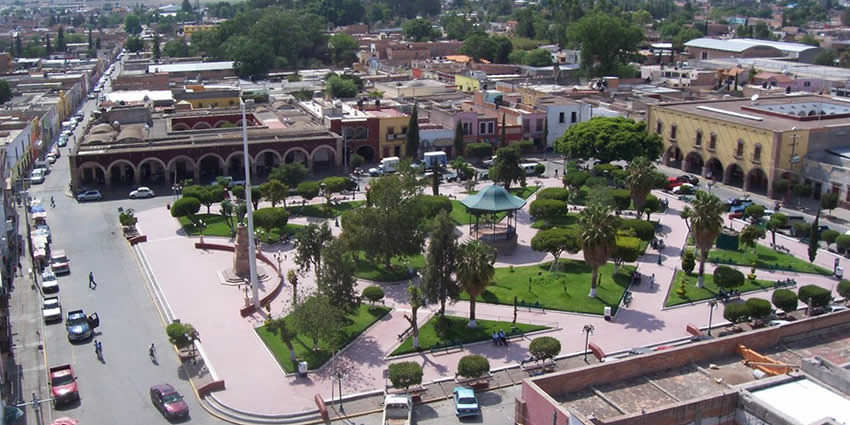 San Felipe, know colloquially as San Felipe Torres Mochas, is a Mexican city and municipality located in the northwest region of the state of Guanajuato.
The municipality has an area of 2,969.79 square kilometers (9.50% of the state's surface), making it the biggest municipality in terms of size.
The municipality had 106,952 inhabitants as of 2010.
San Felipe was founded by Francisco de Velasco on January 21, 1562, by orders of viceroy Luis de Velasco.
The city was founded with the name of San Felipe in honor of King Phillip II of Spain.
In 1889 the name of the city was changed to "Ciudad González" in honor of the then governor of Guanajuato, Manuel González.
The name of the city was again changed in 1938, this time to "Ciudad Hernández Álvarez", after governor Enrique Herández Álvarez.
In 1948 the city's name was reverted to the original name of "San Felipe". Regardless of the several official names the city was given through time, it was always colloquially known as "San Felipe Torres Mochas" ("San Felipe stub-towers"), a nickname that persists to this day.
As of the census of 2010 there were 106,952 people.
You can dial 078 from any phone, where you can find free information about tourist attractions, airports, travel agencies, car rental companies, embassies and consulates, fairs and exhibitions, hotels, hospitals, financial services, migratory and other issues.
Or dial the toll-free (in Mexico) number 01-800-006-8839.
You can also request information to the email correspondencia@sectur.gob.mx
MORE EMERGENCY NUMBERS:
General Information: 040 (not free)
SNational Emergency Service: 911
Radio Patrols: 066
Police (Emergency): 060
Civil Protection: +52(55)5683-2222
Anonymous Complaint: 089
Setravi (Transport Mobility): +52(55)5209-9913
Road Emergency: 074
Cruz Roja: 065 o +52(55)5557-5757
Firefighters: 068 o +52(55)5768-3700
Use these tags to read more related posts and reviews:
---
Let us know if this article was useful for you