Dzilam de Bravo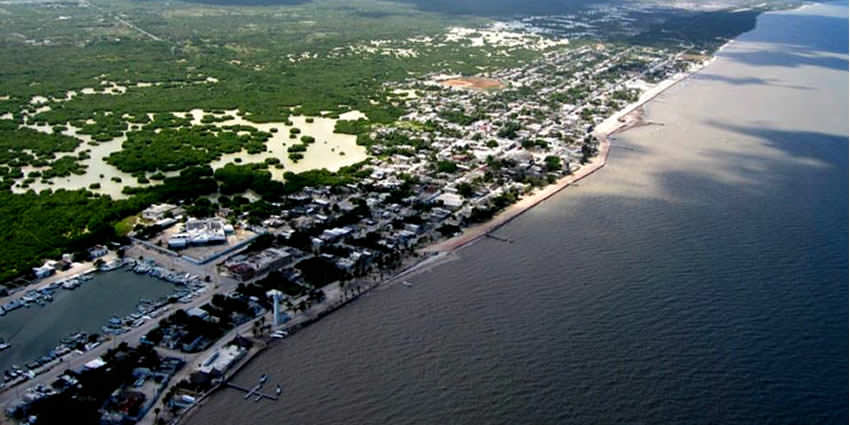 Dzilam de Bravo is a fishing port of Yucatan in Mexico, head of the homonymous municipality, located on the northern coast of the Yucatan peninsula, 39 km from Santa Clara by the state highway 281 in the State of Yucatan, Mexico.
Location
The town of Dzilam de Bravo is located in the northern coastal region of the state of Yucatán, between the town of Chabihau and the protected area of ​​Bocas de Dzilam and north of Dzilam González.
Place names
The term Dzilam in the Mayan language means peeled or uncoated (thing or object peeled).
Historical facts
On the foundation of Dzilam de Bravo there are no recorded data, although it is known that there was Mayan population before the conquest of Yucatan throughout the region, which belonged to the chiefdom or jurisdiction of Ah Kin Chel.
Towards 1825 the town belonged to the Party of the Coast, whose head was Izamal. Later Dzilam de Bravo was part of the jurisdiction of Dzilam González. Finally, from 1921 the town was elevated to the category of municipal head endowing it with the territory that today is the municipality of Dzilam de Bravo.
Tourism
Dzilam de Bravo, is distinguished for its beaches of white and fine sand and also because here is found the tomb of the famous pirate Jean Lafitte.
Nearby of Dzilam de Bravo there are beautiful natural landscapes such as Las Bocas de Dzilam, where a strange phenomenon is presented: fresh water emerges from the bottom of the sea.
It is possible to reach Dzilam de Bravo by boat and led by local guides.
Use these tags to read more related posts and reviews:
---
Let us know if this article was useful for you