Yucatan natural beauty and rich wildlife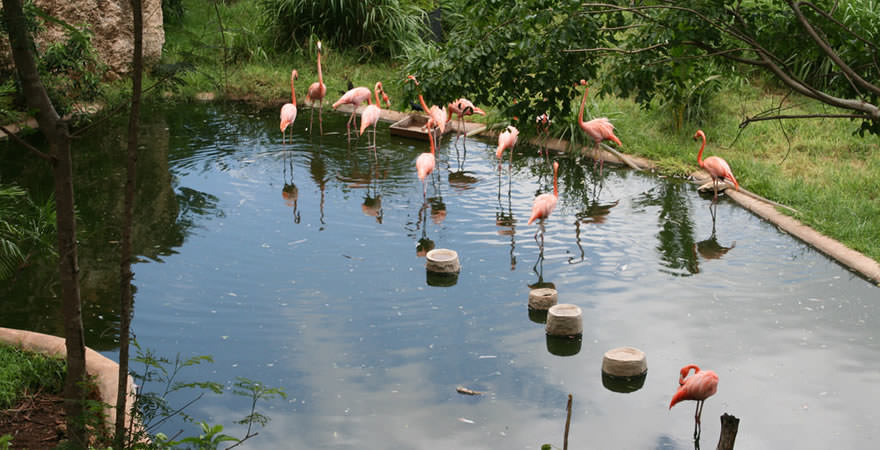 Tourism in Yucatan: things to do in Yucatan Peninsula
Regardless of whether it is your first time to the Yucatan Peninsula, or you have been here lots of times before, there will always be new places and also things to see, new adventures to have and also new wildlife species to look at. See more wildlife tours here.
When you're enthusiastic about learning as much as possible concerning Yucatan ecology, joining one of several well-guided trips is a fantastic idea. The seasoned guides will have a great deal to tell you about nature and wildlife and you'll learn numerous interesting facts. See birding tours here.
Yucatan Adventure Tours
There are adventure tours intended for the whole Yucatan, with almost all of them starting from Playa del Carmen or Cancun. These two cities are situated in convenient distance to a number of Mayan ruins, biosphere reserves, coral reefs plus water sports locations.
In case you wish to see just as much of Yucatan as you possibly can, starting your adventure from one of these two cities will open several opportunities for you.
The Yucatan Eco-System
Mexico has an extremely diverse and also abundant eco-system; marshes and mangroves, deserts and mountains, forests and wetlands, tropics, canyons, gorges, cenotes plus anything else you can imagine.
Almost all of the Yucatan Peninsula is enveloped by semi-tropical forest, in which many people identify simply as jungle. It is almost entirely inaccessible, except in a few locations where a road has been put up or there are trails which you can undertake foot.
The coastline has various well-developed towns as well as highways, while on the Peninsula the settlements are small and mostly home to hunters, who live in small communities.
If you decide to look into it alone, you could get into danger, which is why it is actually always best to employ an experienced guide who is familiar with the area well and can take you to the areas you would really like to discover.
You can find a variety of commercial undertakings where tourists can encounter and see the Mayan way of living. Xcarel and Xel-Ha are two such eco-friendly parks, where the wonder of the natural coastline is accessible for everyone.
In these eco-friendly parks, tourists can see folks dressed in traditional Maya costume, displaying how different crafts and also agricultural work was done in the past.
In Yucatan the majority of the rivers run underground, and there are many caves, caverns and also the so-called cenotes. A lot of them are only renowned to the people who live in the region and you would require a local guide to take you there; others are well-explored and also mapped and appropriate for diving.
It's said that a number of these caves together with waterfalls were once used by the Mayan kings and queens, and you can take a mud bath with terracotta clay and wash it off under a waterfall how they used to.
Abundance of Life
Lots of lagoons and small lakes stay unchanged by civilization, with a small number of cabins, cottages or small fishing villages formed around them. Plenty of marine life can be seen in all lagoons and lakes, along with the ocean encompassing the Yucatan Peninsula.
If you're thinking of plant life and animals, the state of Quintana Roo pops into their heads.
This state has a lot more than 20% of its territory protected by some sort of reserve, biosphere environmental protection area or particular regulations and rules to be able to look after its wildlife.
The Sian Ka'an biosphere reserve is unquestionably worth talking about. It's a good example of how a solid effort to preserve nature and all its resources can turn into something impressive.
This reserve is recognized as a UNESCO World Heritage site, and its name in the Mayan language usually means 'he who is born under the sun'. Over 1.3 million acres of forest, jungles, bays, lagoons, cenotes and coral reefs are home to a huge number of species of insects, reptiles, mammals as well as marine life.
A few other areas and specific zones in Yucatan are usually memorable and provide an unmatched experience when considering eco-tourism. Cozumel Island, Punta Laguna, Isla Contoy and Chinchorro Reef are only a few of the locations that happen to be well worth traveling to if you happen to be thinking about watching many different species in their natural habitat.
Use these tags to read more related posts and reviews:
---
Let us know if this article was useful for you