Mascota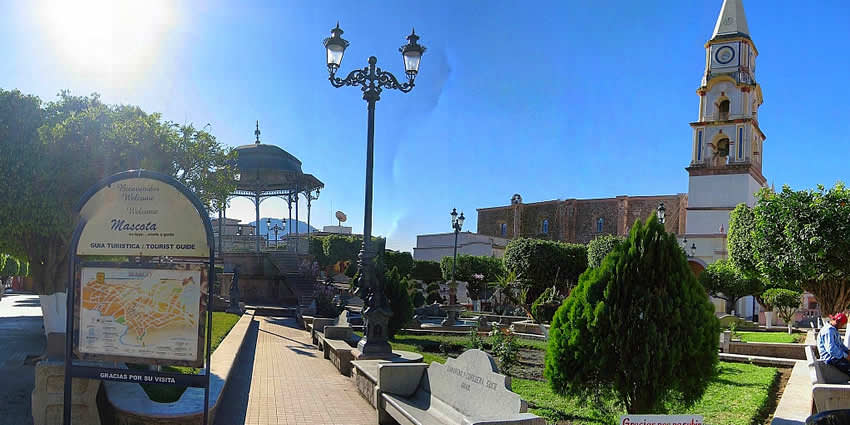 Mascota is a town and municipality in Jalisco, in central-western Mexico. The municipality covers an area of 1,591.63 km².
Among the pines and oaks of Sierra Madre Occidental under a welcoming blue sky lies Mascota where the fresh mountain air intermingles with the warm climate of the Pacific Ocean. When you get to the main square, you will come across the kiosk and Templo de Nuestra Señora de los Dolores, and feel the calm, friendly atmosphere of this town as you enjoy delicious ice cream and sherbet.
In the middle of the forest is the Juanacatlan lagoon with its crystal clear water that comes from an underground stream where you can relax in the spas near the lagoon. Feel your hair stand on end as you pause in front of the Templo Inconcluso de la Preciosa Sangre; surrounded by its gardens and bougainvillea, it sits unfinished, but patiently awaits completion by the eyes of every onlooker.
Do not forget to visit the Mill Museum where you will discover mining machinery from the nineteenth and twentieth centuries.
The municipality has smaller villages such as Tecuani and La Plata, both a couple miles away. Mascota is surrounded by roads and pine-covered mountains and is a usual stop on the road to Talpa De Allende or Puerto Vallarta.
As of 2005, the municipality had a total population of 14,045.
Use these tags to read more related posts and reviews:
---
Let us know if this article was useful for you