Chuburná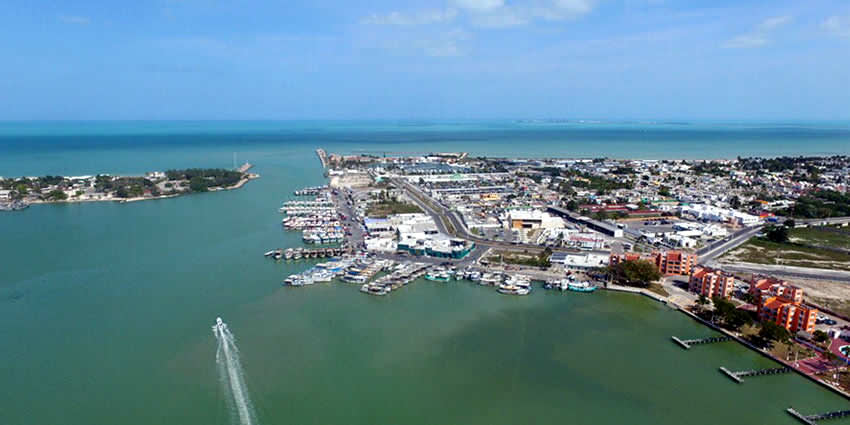 Chuburná is a small fishing port in the state of Yucatan in Mexico, located on the northern coast of the Yucatan Peninsula, to west of the port of Progreso, which has been transformed into a predominantly tourist place thanks to its beaches. The town is very visited, particularly during the summer months.
Climate
Chuburná Puerto is influenced by the local steppe climate. During the year, there is little rainfall in Chuburná Puerto. According to Köppen and Geiger, this climate is classified as BSh. In Chuburná Puerto, the average annual temperature is 25.5 °C. About 480 mm of precipitation falls annually.
Place names
The name (Chuburná) means in Mayan language place where the houses are flooded.
Location
Chuburná is located 20 km west of the port of Progreso and 56 km north-west of the city of Merida, the capital of the state of Yucatan
Historical facts
It is one of the oldest places in the municipality of Progreso. Chuburná and Chicxulub were declared guarded populations of Yucatán in 1663 by the government of Juan Francisco Esquivel and de la Rosa for the defense of the coast against the incursion of the pirates that operated from the Lagoon of Terms.
In the environs of Chuburná there are vestiges of the Mayan civilization.
Demography
According to the 2005 census carried out by INEGI, the population of the town was 1720 inhabitants, of which 894 were men and 826 were women.
Use these tags to read more related posts and reviews:
---
Let us know if this article was useful for you