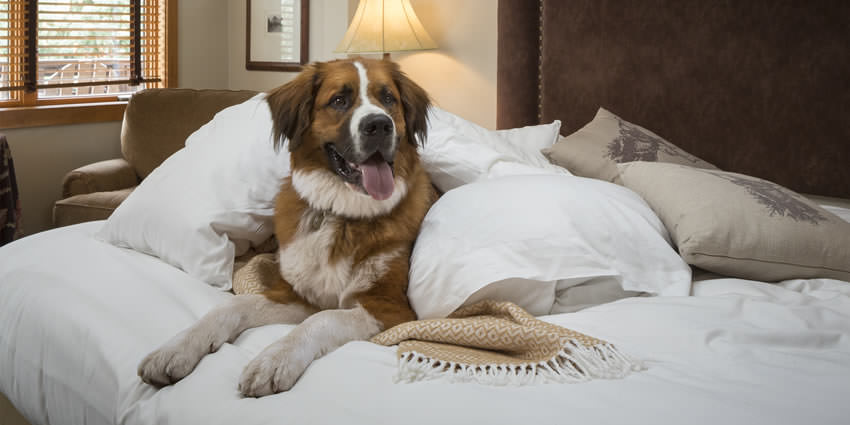 5 tips for staying in hotels with your dog
Traveling with pets is a lot easier these days because there are more pet-friendly accommodations available. If you would like to take your dog or cat with you on your vacation, there are a few steps you should take in advance.
Mexican regulations allow travelers to enter the country with up to two dogs or cats, but if traveling by air, airlines will only allow one pet per person.
If you want to ensure a safe and fun hotel stay for you and your furry friend, you better start to prepare for it before you start your travel. Planning doesn't just mean packing dog clothes and toys for the trip though.
Here are some tips to consider if you travel to Mexico with your pet:
Confirm the hotel guidelines and restrictions for pets
Finding a pet-friendly hotel can be a challenge. Inquire beforehand to make sure you will be welcome there. Pet guidelines and restrictions vary depending on the hotel so check them before you even book your stay.
Some considerations include the number of pets, weight limits, fees, type of rooms, and potty areas.
Get the right room: The best option is to choose a room on the first (ground) floor. This makes it easier to walk with a dog, especially at night. It's also good for dogs that can feel restless when using an elevator.
Examine the room before and after your stay: Before you let your dog into the room, make sure it is safe. Make sure there are no sharp objects or leftover pills from previous guests that your pet could swallow.
Make your stay comfortable for your dog
The hotel is unfamiliar territory for your dog. So be prepared for your furry friend to experience travel anxiety. You can ease this by bringing him familiar comfort items such as a blanket or some treats.
Be responsible
Clean up after your dog. Put him on a leash when you're walking him around. In case he causes any damages, pay for it. A hotel stay can be fun and safe for both you and your dog as long as you prepare and plan ahead.
Use these tags to read more related posts and reviews:
---
Let us know if this article was useful for you