What are the most popular festivals and holidays in Mexico?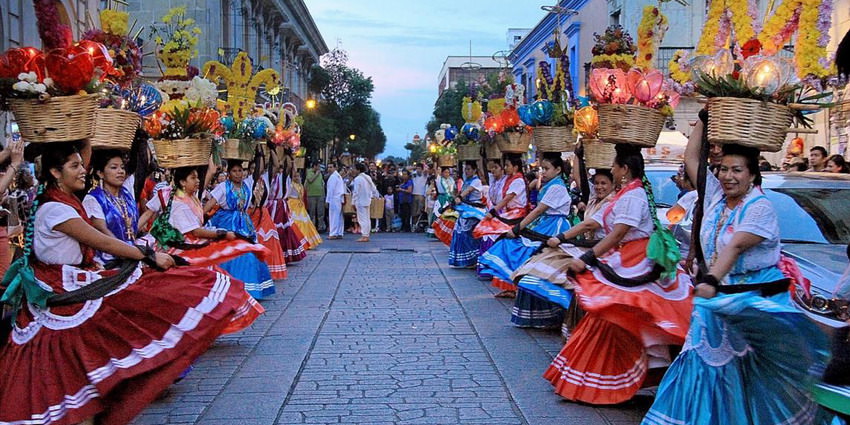 Mexico is known for its vibrant and colorful culture, and nowhere is this more apparent than in the country's many festivals and holidays. Let's explore the most popular celebrations in Mexico, their origins, and the traditions that make them so special.
Celebrating the Rich Culture of Mexico
Mexico is a country with a rich and diverse cultural heritage, and one of the best ways to experience this is through the many festivals and holidays celebrated throughout the year. These celebrations showcase Mexico's vibrant colors, music, and traditions.
Here are some of the most popular festivals and holidays in Mexico:
Dia de los Muertos (Day of the Dead)
Dia de Los Muertos is one of the most iconic and beloved celebrations in Mexico. Held on November 1st and 2nd, it is a time when families gather to honor their ancestors and loved ones who have passed away.
The celebration includes elaborate altars decorated with marigold flowers, candles, and offerings of food and drink for the deceased. Parades, music, and dancing also play a big part in the festivities.
Cinco de Mayo
Cinco de Mayo is a celebration of Mexican heritage and culture and commemorates the Mexican army's victory over the French at the Battle of Puebla on May 5, 1862. Although it is not a major holiday in Mexico, it has become a popular celebration in the United States, where it is often associated with Mexican food, music, and festivities.
Guelaguetza
Guelaguetza is a festival held in the city of Oaxaca in July.
It is a celebration of the state's indigenous cultures and features traditional dances, music, and costumes. The festival also includes a market where artisans sell their crafts and food vendors offer regional specialties.
Las Posadas
Las Posadas is a nine-day celebration leading up to Christmas and is a reenactment of Mary and Joseph's search for lodging before the birth of Jesus.
Communities gather to sing traditional songs and carry candles as they visit different homes, symbolizing the couple's search for shelter. The celebration culminates on Christmas Eve with a festive meal and fireworks.
Dia de la Independencia (Independence Day)
Dia de la Independencia is celebrated on September 16th and marks Mexico's independence from Spain in 1810. The celebration begins on the night of September 15th with the "El Grito," a reenactment of Miguel Hidalgo's call to arms for independence.
Fireworks, parades, and traditional food and drink are also a part of the festivities.
Carnaval
Carnaval is celebrated in various cities throughout Mexico, including Veracruz, Mazatlan, and Ensenada. It is a pre-Lenten celebration that includes parades, music, dancing, and elaborate costumes.
The celebration is known for its lively atmosphere and is a time for people to let loose and have fun before the more solemn Lenten season.
***
These are just a few of the many festivals and holidays celebrated in Mexico. Each celebration has its own unique traditions and significance, and all are a testament to the country's vibrant and diverse culture.
Check out the local celebrations and experience the country's rich traditions and heritage firsthand.
Use these tags to read more related posts and reviews:
---
Let us know if this article was useful for you