Baja California Travel Guide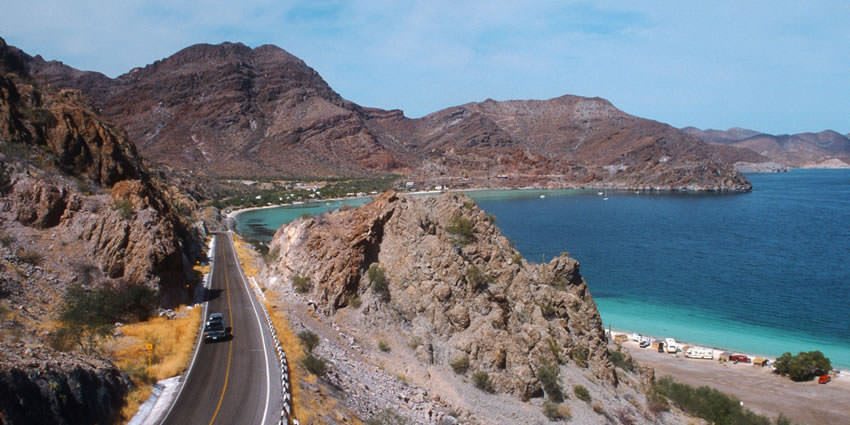 Baja California, the earth's second-longest peninsula, offers over 1200km of the mystical, ethereal, majestic, and untamed. Graced with tantalizing desert landscapes, lush oases, and rich marine life, Baja California is one of the most compelling and popular destinations in Mexico.
Its human history is no less enticing, with a legacy of remote cave paintings, crumbling Spanish missions, luxury beach resorts, and fabulous seafood.
Yet even today, Baja maintains a palpable air of isolation from the rest of Mexico. The peninsula lies over 1300km west of Mexico City, and the sheer distances involved in traversing its length – it's over 1700km long – are not conducive to quick exploration.
One of the most magical sights in Baja is the annual grey whale migration from December to April; the best places to see the whales are the Laguna Ojo de Liebre, just off Guerrero Negro, or the lagoon near San Ignacio, where the town is an attraction in itself.
The peninsula is also home to some of the most bewitching and thought-provoking cave art in the world – the Sierra de San Francisco, between Bahía de Los Angeles and Loreto, was declared a World Heritage Site by UNESCO in 1993 because of its five hundred particularly vivid rock-art sites.
And all along the coast, you'll find turquoise waters and white-sand beaches; most towns in Baja California Sur offer fantastic opportunities for diving, fishing, and kayaking, but Bahía Concepción, Loreto, La Paz, and the remote settlements on the East Cape are the standouts among them.
In complete contrast, right at the end of the peninsula, the booming resort of Los Cabos offers its own special blend of boutique hotels, beach activities, top-notch restaurants, and wild nightlife.
Welcome to Baja California
Those lucky enough to make the full Tijuana to Los Cabos trip will find that the Carretera Transpeninsular offers stunning vistas at every turn.
The middle of nowhere is more beautiful than you ever imagined, and people are friendly, relaxed, and helpful – even in the border towns. Side roads pass through tiny villages and wind drunkenly along the sides of mountains.
Condors carve circles into an unblemished blue sky. Some people simply sip drinks, eat fish tacos and watch the sun disappear into the Pacific.
Some choose to feel the rush of adrenaline as they surf that perfect wave. Others walk through sherbet-colored canyons or stare up at the night's canopy of scattered-diamond stars.
Whichever way you choose to take it, you'll discover some of Baja's many joys.
Top sights in Baja California
Parque Marine Nacional Bahía de Loreto (Loreto)
Laguna San Ignacio (Southern Baja)
Land's End (Cabo San Lucas)
Espíritu Santo (La Paz)
Bahía Concepción (Mulegé)
Museo de la Ballena (La Paz)
Riviera del Pacífico (Ensenada)
Museo de las Californias (Tijuana)
Use these tags to read more related posts and reviews:
---
Let us know if this article was useful for you