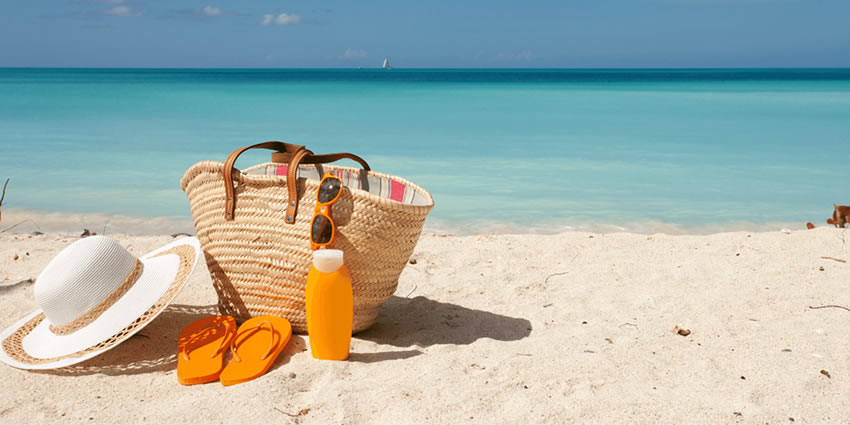 How to choose an all-inclusive resort in Mexico?
Planning a vacation can be stressful. Between figuring out flight deals to finding the perfect hotel, not to mention factoring food and activities into your budget, it can be pretty tiring to get all of the information together.
All about all-inclusive resorts in Mexico
That's why all-inclusive resorts are such a great idea. When you want to travel to Mexico in particular, they make a lot of sense as it's easy to budget for them and you can really leave your worries behind once you check in.
What does all-inclusive mean?
The definition of all-inclusive generally refers to a hotel or resort that includes all meals, snacks, and beverages at the cost of the room. Extra activities such as excursions, and spa services may not be included in the price.
"All-inclusive" is a term typically used in the context of travel and accommodations. It refers to a type of package or plan where the price you pay upfront covers most of the expenses associated with your stay or vacation.
An all-inclusive package often includes transportation to and from the destination.
The benefit of an all-inclusive package is that it provides convenience and predictable spending since you won't have to worry about planning a budget for food, local excursions, and other activities while on vacation.
Is it worth taking an all-inclusive package in Mexico?
If you don't plan on doing much outside the hotel and want to know what your costs will be before you go, then the all-inclusive package can be a good option. Just be sure to do your research before making a decision.
All-inclusive resorts are a great choice for family trips, especially with kids.
The inclusive nature of these all-inclusive packages means that food, snacks, drinks, and often even entertainment and activities are included in the total price. This ensures that parents do not have to worry.
Before committing to an all-inclusive option, thorough research is essential.
Investigate the offers of each resort, ensuring that they align with your preferences. Consider factors such as family-friendly amenities, the range of dining options, and the availability of activities suitable for all ages.
How to choose an all-inclusive in Mexico?
Choosing the right all-inclusive resort in Mexico involves several factors to consider to ensure that it meets your preferences and needs. Here's a step-by-step guide to help you make an informed decision:
Determine how much you're willing to spend on your vacation in Mexico.
Mexico offers a variety of beautiful destinations, such as Cancún, Playa del Carmen, Puerto Vallarta, Cabo San Lucas, and more. Decide what you'd like to visit based on your interests and the type of experience you want.
Look up resorts in your chosen destination. Websites, travel forums, and travel agencies are good sources of information. Pay attention to traveler feedback to get a sense of the resort's quality and reputation.
Make a list of what matters most to you in an all-inclusive resort. This could include factors like beachfront location, family-friendly amenities, adult-only options, spa facilities, water sports, or gourmet dining.
Not all all-inclusive packages are the same. Review the inclusions carefully. Ensure that the resort offers the amenities and services you desire, such as meals, drinks, activities, entertainment, and airport transfers.
Pay attention to any additional costs or restrictions. Some all-inclusive hotels or resorts may have surcharges for certain activities, premium dining options, or extra fees for services like spa treatments.
If you have a shortlist of resorts, compare their packages side by side. Keep an eye out for promotions, deals, and discounts. Booking during the off-season or well in advance can often result in cost savings.
Once you've made your decision, book your chosen all-inclusive hotel or resort early to secure your preferred dates and room category. Understand the hotel or resort's cancellation policies in case your plans change.
What is the cheapest month for best for all-inclusive Mexico?
The off-season of early December and late April can also be a great time to get a reasonably priced vacation. If cost is the most important factor when choosing a vacation, May, June, September or October is the best choice.
How to save money on all-inclusive?
Use a travel agent or booking site
Investigate off-season travel
Use regional airlines whenever possible
Bring all the personal essentials
Take advantage of family programs at resorts
Plan your own tours and excursions
Read the fine print very carefully
Should you tip on an all-inclusive plan?
All-inclusive resorts usually include tips in the initial price. All tips are usually divided among employees. However, tipping for exceptional and extra service during your stay is customary and should be part of your travel plans.
Tipping, in such instances, becomes a way to acknowledge the extra effort and attention to detail. It's a small token of appreciation that can make a significant difference in recognizing and rewarding outstanding service.
Use these tags to read more related posts and reviews:
---
Let us know if this article was useful for you