Mayan weaving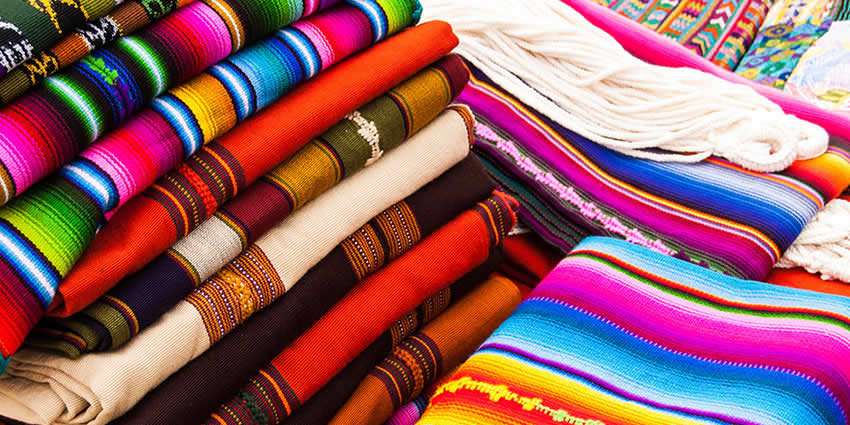 A colorful expression of Mayan skills and inspiration.
Mayan weaving is mostly done by the Mayan women, who after thousands of years continue producing their beautiful and varied items by means of a waist loom.
Their skill in weaving has been taught to them generation after generation by their grandmothers and mothers, starting at a very young age.
In many of the weavings, you will find ancient Mayan symbols referring to some of their gods and to their vision of the universe, and other motifs emerge from their own inspiration.
Mayan weaving is definitely one more expression of Mayan art.
There is an enormous variety in colors and designs, depending on the different Maya regions. In the Yucatan State, women wear a white and loose dress, beautifully embroidered with colorful flowers around the neck and at the bottom.
They also produce some light cotton clothing, which is very fresh and easy to take care of.
The weaving of Mayan hammocks also originated in the Yucatan Peninsula due to the hot and humid climate, as hanging them up on an outside terrace gives people the possibility to sleep in them more comfortably in the fresh evening breeze.
You will find the fantastic weavings at all the main plazas and handicraft markets, and the Mayans bring their merchandise from all over the different regions to the cities.
Especially in Chiapas, you will find the most incredible color combinations in weavings, which you might think were hard to match, and yet they are sensational.
In the village of Zinacantan, Chiapas, for example, women embroider their materials with big sunflowers.
In each of the villages, the Mayan women wear their own distinctive woven clothing, which consists mainly of a long skirt, a blouse, and a kind of woven belt. The outfits are different in color, depending on the respective Mayan indigenous group.
Mayan weaving is made with exceptional skill and inspiration, and you too will find it hard to resist buying one of these beautiful items.
Use these tags to read more related posts and reviews:
---
Let us know if this article was useful for you