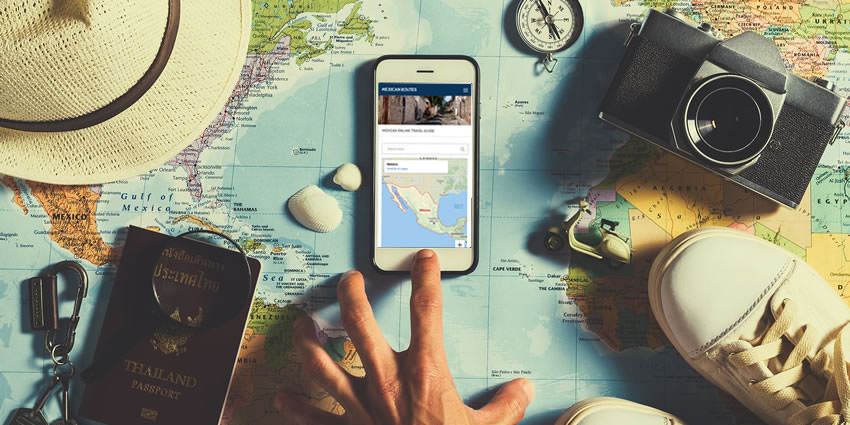 How to get Internet in Mexico while traveling?
How to get Internet access when traveling in Mexico?
To have Internet in Mexico you can choose between expensive roaming, renting a pocket wifi, or buying a SIM card before traveling. We tell you about the advantages and disadvantages for you to decide.
You are going on a trip to Mexico and you want to continue using your usual applications such as WhatsApp, Uber, or Google Maps, or perhaps google the location of some points of interest, restaurants, or hotels that you have been recommended.
The best option is an unlimited data SIM card for Mexico, with local calls and free shipping to your home, like the one from Holafly, with the network coverage of the AT&T operator.
Using a Mexican SIM card
A data SIM is perhaps the best way to have Internet while you know Mexico. Easy to use, carry, and buy (online, in stores, and even automatic vending machines), prepaid SIM cards are also an economical option.
Where to buy a SIM card for Mexico?
Buy your Mexico SIM card online before traveling:
Buy your SIM card in Mexico:
At airports, you will find sales stands (but must be too expensive)
In stores selling assorted products such as Oxxo
Shopping centers like Walmart
Using roaming in Mexico
Roaming in Mexico is not your best alternative to having Internet on your trip to Mexico, on the contrary, it is a huge expense, so better to discard this option from the beginning.
Using pocket Wifi in Mexico
Pocket wifi, portable wifi, or MiFi is a portable device that you can rent or buy, to have Internet access wherever you take it.
It is like a pocket Wi-Fi point (pocket), for your mobile, tablet, laptop, MacBook, and up to six other devices.
Portable Wi-Fi, or portable routers, work with a data SIM card as well, most of them are unlimited and charge you for Internet service at a rate, mostly daily.
Using a free WIFI in Mexico
If none of the above options convince you to request them, you can opt for free Wi-Fi in Mexico. You just have to go to any cafeteria, or shopping center, and even point out what the municipalities of each city could offer you.
How to find good free Wi-Fi in Mexico?
There are free Wifi search engines, such as Wi2 or Navitime, which allow you to know, in addition to the location of the point:
The best connection times
Download speed
Upload speed
The password, among others
But despite having found the best point and the best time to connect, no free Internet point will be able to beat your own point of access, especially the connection quality that data SIMs can provide. But in any case, it is an option to have the Internet in Mexico.
Is a Mexican SIM card the best alternative for having Internet?
The best alternative that offers you quality mobile data at a good price is prepaid SIM cards. The pocket Wi-Fi will charge you additional charges and neither with roaming nor with free Wi-Fi you can share data.
Decide on a prepaid Mexican SIM card, a quality connection in Mexico, and at a good price really in your pocket. With unlimited mobile data and local calls.
Use these tags to read more related posts and reviews:
---
Let us know if this article was useful for you