Mexico Caravan Tours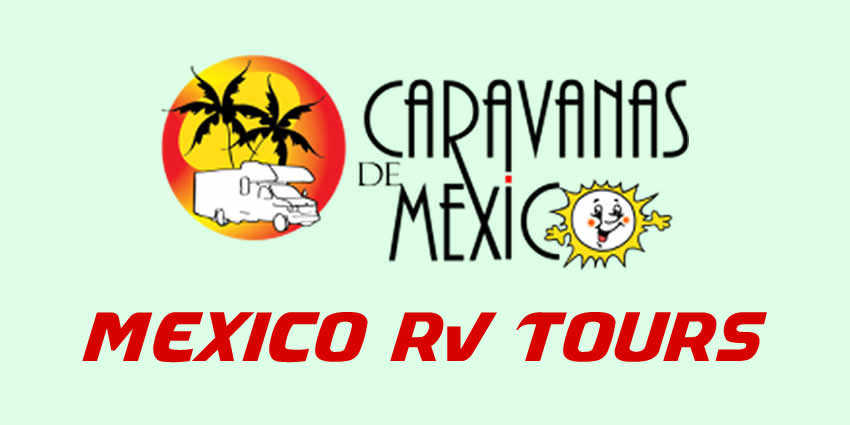 Mexico RV Caravan Tours
Copper Canyon, Yucatan, Colonial cities & Beaches of Mexico
Caravanas de Mexico is a registered Mexican tour company, catering to Americans & Canadians in both English & French, and to Mexicans in Spanish. We specialize in Mexico, and only Mexico.
We have been providing support service for other caravan companies for about 25 years. We also run bus tours and provide guide services for other companies and that is still our main business, but it melds well with RV Caravans. We have been running our own caravans now for 5 years in English, and for 2 years in both English & French.
We maintain an extensive network of bilingual tour guides, many of which have worked for us for many years. The often travel with the caravan for segments of the trip.
Why a Mexico Caravan?
We offer longer fully escorted Mexican RV Caravan Tours down to the Yucatan and the west coast. Traveling with others is safer. Our trips feature both city and beach camping, plus an opportunity to explore Mexico's spectacular Copper Canyon on some of our caravans (all inclusive included). We usually try to include one of Mexico's wonderful carnival celebrations.
Our Mexico RV Caravan Tours usually depart from either Nogales, Arizona or Mission, Texas. Depending on Wagon Master availability, there may be an option to exit at either Texas or Arizona for some of our tours. All Tours & RV park fees are included, along with many high class meals. Many of our customers end up returning on their own to a favorite spot they discovered on our caravans.
We are licensed to legally do many of our own tours, rather than having to contract them out. We also give great deals for repeat customers.
We do have some very flexible options for those who wish to do partial trips or customized trips, etc. We will take people who have mobility problems, but we have to know what they are and determine if they are able to do some or all of our tours. We will discount them for tours we feel they cannot do.
Included in our Tours
All RV parks are included, plus plenty of tours & meals. We specialize in providing the sort of caravan you will not get with our competitors. We will take you to see sights you will not get to see with them, or on any other organized tour. We arrange tours for competitors, but save some of the more interesting and unusual stuff for our own customers. Our wagon masters are given far more leeway in what they organize, than is the case with most other caravan companies. We find most customers like a mix of the traditional organized tours with good meals, and some more ad hoc adventurous things organized by our Wagon Masters.
Safety
Our customers safety is our first consideration. We utilize toll highways as much as possible. Your chance of having an accident is far reduced, and they are easier on your rig. There are not a lot of tolls on this route and some wagon masters may opt for utilizing the free roads on some sections he is familiar with if there is a consensus. Our tours are usually escorted by the Green Angels, the Mexican equivalent of AAA. They are excellent mechanics and are in radio contact with the police and Mexico city. They do not charge for labor, only parts. Certain tours with only a few rigs may not have Green Angel escorts, but they can be summoned in case of problems. You will be pre-notified if this is the case. As far as drug cartels are concerned, I have yet to see one in 10 years of RVing in Mexico. You are not a target, unless of course you are involved in drugs yourself. The dangers to tourists are highly overblown.
***
Use these tags to read more related posts and reviews:
---
Let us know if this article was useful for you