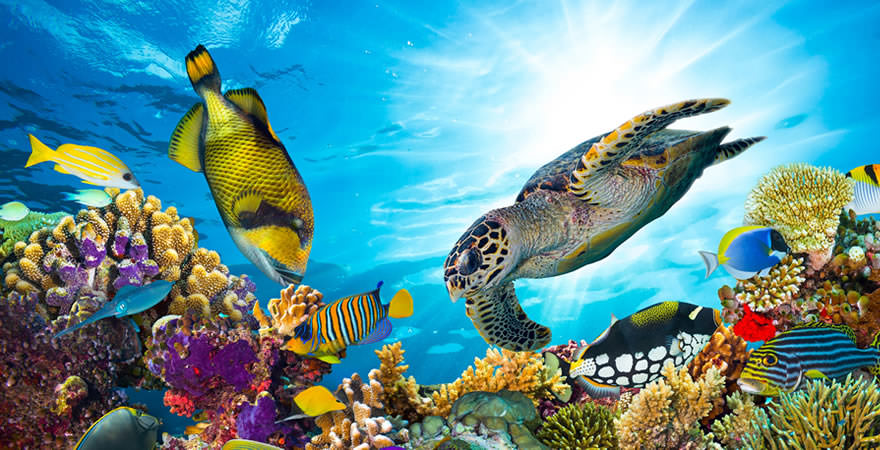 Mexico's impressive wildlife biodiversity
Mexico has a varied climate, which influences the diversity of the landscape and the variety of flora and fauna of the country. Mexico has a lot to see, from snow-capped volcanoes to tropical jungles and sunny beaches.
The diversity of Mexico's wildlife is amazing. More than 30 thousand plants grow here, including orchids, magnolia, frangipani, bougainvillea, and many others. Cacti are most associated with Mexico.
More than 89 species of the cactus family grow in the country. The variety of cacti in Mexico is amazing: from the miniature species native to the central states to the huge desert giants of the northern states.
Mexico is home to several thousand insects.
There are more than 2,000 species of butterflies and moths alone. The many species of butterflies in Mexico are the monarch butterfly, the giant sickle butterfly, the double-barred flasher, and the tropical buckeye.
More than a thousand species of birds nest here, feed their chicks, and live all year round. The most famous bird species found in Mexico are toucans, parrots, flamingos, ibises, hummingbirds, and macaws.
Among the many most valuable and remarkable birds whose feathers were used as ornaments and in ceremonies by ancient Mexican civilizations is the quetzal bird. Now quetzal is quite rare and is endangered.
Marine life is extremely diverse here.
Tourists visit Mexico every year to swim with sea lions, whale sharks, and giant sea turtles. The variety of marine life doesn't end there, many marine animals and fish, make up only a small part of the local aquatic life.
During the winter, many migrating gray whales can be seen off the Pacific Coast, on their way from the Bering Sea to their feeding and breeding grounds. These giants can reach 16 m in length and weigh up to 36 tons.
A group of gray whales is a thing that is worth watching.
Sometimes lucky visitors can spot a West Indian manatee in the lagoons of Sian Kaan in Riviera Maya, however, these large marine mammals are incredibly difficult to find so seeing them really depends on luck.
West Indian manatees are definitely very large, gray mammal animals that can grow up to 4 m in length. West Indian manatees inhabit river systems, lagoons, and coastal areas, where they feed on aquatic plants.
Lakes, rivers, and forests of Yucatan are home to various species of reptiles, turtles, crocodiles, and iguanas. In Mexico, also inhabit other animals including wolves, jaguars, cougars, lynx, ocelots, tapirs, bears, and monkeys.
Many of these creatures in the forest can be dangerous, so stick to marked trails. If needed, hire a local guide who is knowledgeable about the area and knows how to avoid risky encounters with angry predators.
A number of areas in Mexico have been protected in order to maintain and preserve the species that inhabit this country so that future generations can enjoy the same magnificent environment that we can see today.
Use these tags to read more related posts and reviews:
---
Let us know if this article was useful for you