Luxury paradise Punta Mita on the Pacific Coast of Mexico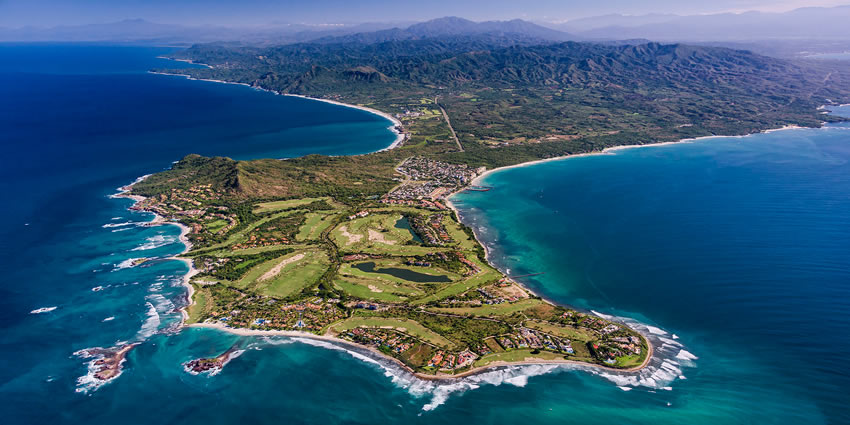 Punta Mita is a luxury resort destination located on the Pacific Coast of Mexico, in the state of Nayarit.
Punta Mita is situated on a small peninsula that extends into the Bay of Banderas, just north of Puerto Vallarta. Punta Mita is renowned for its beautiful beaches, luxurious accommodations, world-class golf courses, and upscale amenities.
The region is known for its exclusivity and privacy, attracting affluent travelers, and celebrities, seeking a luxurious and tranquil getaway. It offers a variety of high-end resorts, private villas, and residential communities.
Punta de Mita, in the Riviera Nayarit, is a privileged corner of the Mexican Pacific chosen as a vacation spot by billionaires and celebrities such as the Kardashians and singers Lady Gaga and Beyoncé.
Punta Mita is a haven for outdoor enthusiasts, offering a wide range of activities such as golfing on championship courses, surfing, paddleboarding, snorkeling, and scuba diving in the clear waters of the Pacific Ocean.
The area is also famous for its sport fishing opportunities, with the waters teeming with marlin, tuna, and other game fish.
One of the highlights of Punta Mita is its two world-class golf courses designed by Jack Nicklaus and Greg Norman, attracting golf enthusiasts from around the globe.
Beyond its natural beauty and recreational activities, Punta Mita boasts exceptional dining experiences at its upscale restaurants, offering a variety of culinary delights, including traditional Mexican cuisine and international dishes.
Punta Mita is a luxurious and idyllic destination that provides an escape into a world of refined relaxation and indulgence, making it a sought-after destination for those seeking a high-end tropical vacation experience.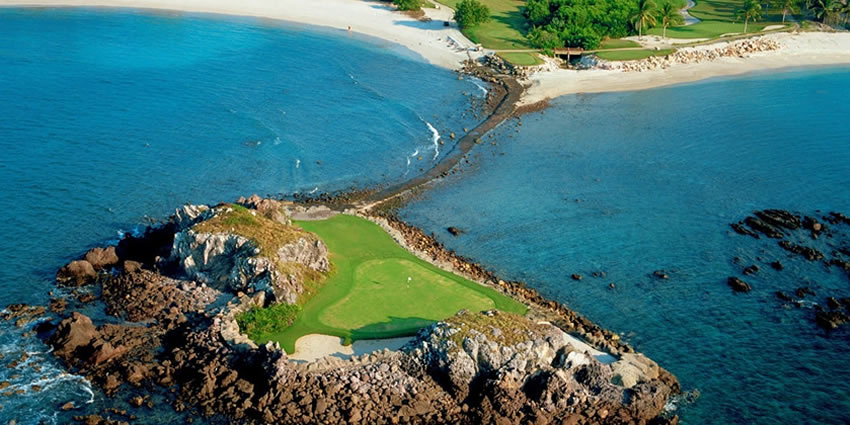 The world golf paradise
Punta Mita is also home to some of the most desirable golf courses on the planet.
The par 72 Punta Mita Pacífico is known for its famous type 3B hole -unique in the world- and baptized as Whale's Tail, since it is located on a natural island 181 meters from the players' initial shot, on the shore of the beach.
To this emblematic course, designed by the famous golfer Jack Nicklaus, is added another of his authorship, Punta Mita Bahía, which is one of the favorites of the most experienced players from around the world.
Also notable is the Litibú golf course, designed by Greg Norman on an area of 68.48 hectares.
Use these tags to read more related posts and reviews:
---
Let us know if this article was useful for you