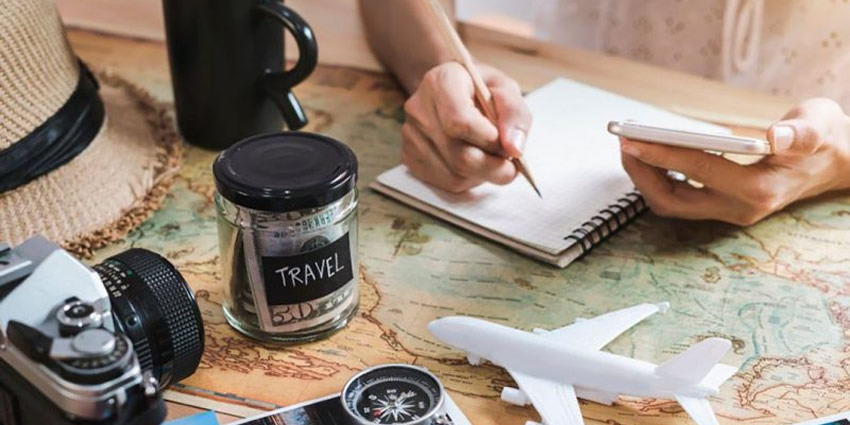 Travel tips to know before your trip to Mexico
Mexico is a country as extensive as it is diverse.
If you have several days for your visit, it is well worth not limiting yourself to just Mexico City and trying to combine your trip to the capital with a visit to cozy "magic towns", archaeological zones, or paradisiacal beaches.
Travel for at least 5 or 10 days. Stay in Mexico City for between 3 and 5 days to discover the capital and surroundings, and if you want to complement your visit by visiting a few more places, then try to make the trip last a minimum of 10 days.
Travel on your own. Do not be afraid to visit the main tourist attractions on your own, without hiring a tour. Thus you save your time and money and go at your own pace.
Do not lose the migratory form (FMM) that they give you when you enter Mexico. When entering Mexico you must fill out the immigration form and keep the sealed part, this document certifies your legal stay in the country and will be requested when you leave it.
Withdrawing money by ATM is more profitable and safer. If you want to obtain profitability in the currency exchange, travel with a bank card that can be used abroad. Do not change money at the airport, it is inconvenient.
Investigate the climatic conditions of the time in which you want to travel. Deciding what is /the best time to go to Mexico/ is not so simple, if what we want is to enjoy the advantages of the low season and that the weather does not limit our activities.
Leave some museums for Sunday, admission is free.
Museums such as the Palace of Fine Arts, Anthropology, Cultures, Diego Rivera, or Chapultepec are part of the wide variety of cultural venues that can be visited on Sundays at no cost in Mexico City.
Get informed and schedule your visits that day, of course, if you want to save money and you don't mind if they are a little more crowded. Another way to save on tickets and visits is by buying through this page which handles cheaper rates.
Organize your travel itinerary well and get up early when you visit the busiest places.
Some museums have a large influx and although their tour does not take more than two hours if you arrive very late you will have to make two long lines (at the risk of not being able to enter or not visiting the place properly).
A line to buy the ticket, except if you bought it online for a few pesos more, and another to access the venue.
The same thing happens in other places, but if you get up a little early you won't have any complications visiting them and in places like Teotihuacán you won't be exposed to the inclement rays of the afternoon sun.
Public transport in Mexico is well-connected, it is fast and very cheap.
On the other hand, Mexico is quite large and although the transport system is well designed, you can lose a lot of time traveling. It is advisable that you get a very clear idea of ​​what you want to visit and mark your route well.
Airport transfer. Take the bus to transport you between the airport and the city. It is faster, cheaper, and more comfortable than other transport alternatives that cover the same route.
To board the bus you will have to buy a card at the vending machine.
You can also take a taxi, but if you take it directly from the airport the fares are high. The other option for this trip is to request the Uber service, in this specific case it can cost half the price of the taxi.
In Mexico City and Guadalajara, you also have the metro, but with luggage and just arriving, it may not be the best idea to board it.
Creating memories and posting travel vlogs have been widespread in recent years. Having a portable smartphone for recording films and capturing photos while traveling is a godsend for almost everyone in this day and age.
Here's where video-editing programs come in handy, allowing you to make the perfect vlog films to post on social media platforms. You can edit your videos straight on your phone with editing software, which saves you time and makes it easier to produce high-quality vlogs.
Using InVideo, you can easily and quickly produce travel vlogs. The application is web-based, so you can get started right away. The most distinct advantage of this software is that it is entirely free of charge in perpetuity.
The InVideo software is compatible with both Windows and Mac operating systems. It includes a large number of video templates that may be customized to meet the user's needs.
Other InVideo tools, such as voiceovers, soundtracks, and text editors, allow you to express yourself more creatively through your video productions. Using free video editing software, you may produce films that can be shared on various social networking platforms.
Travel video editing can be complex, but you can use some fantastic software. Make the process a little easier as you prepare to film your next trip.
Use these tags to read more related posts and reviews:
---
Let us know if this article was useful for you