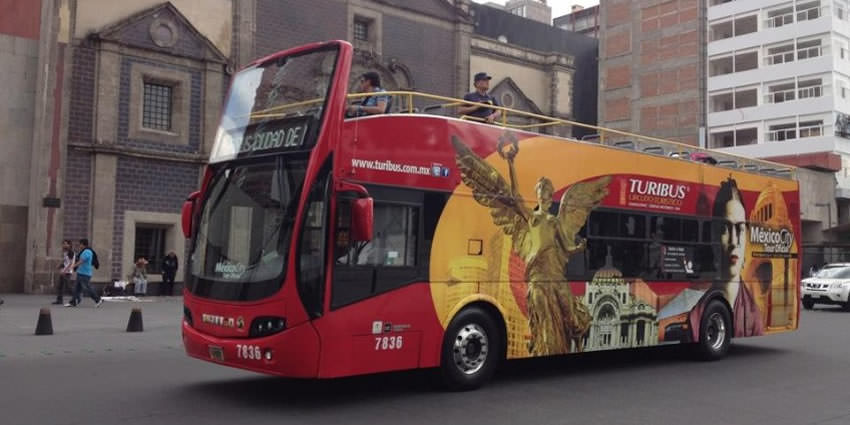 Should you hire a local tour guide when traveling in Mexico?
Should you hire a guide or travel agency in Mexico?
By traveling on your own, you can explore each destination in the most personalized and unique way. As an independent traveler, you can avoid crowds of tourists and decide where and how much time to spend.
This is easy if you speak Spanish and when traveling to well-known tourist places, but if you want to get off the beaten track and have a more local experience, it is sometimes difficult when traveling in a group.
Tourists usually only have a limited time.
Trying to see a lot of sights is always time-consuming. Local guides will always be able to get straight to the point so that you see what you want to see without being distracted by unnecessary things along the way.
The best solution is to hire a local guide for the place you are visiting so you can move freely from place to place and plan your stay, but at the same time, you can find a private tour or guide if you are planning to explore deeper.
Here are the reasons why it's good to use a local tour guide:
You will go to secret local spots that the vast majority of other travelers will never experience.
You will learn about the culture and history of the place on a deeper level and from a local perspective.
You will learn about local etiquette and behavior.
You'll get to explore places you can't otherwise access or do things you can't do on your own.
You will get easy transportation to the remote place outside of the city.
It will make your tour safe and help you avoid unsafe zones and neighborhoods.
Local guides are experts, they know all the best and most interesting points in their city. A good guide can completely transform a tour, making it come alive with historical anecdotes, exclusive visits, and insider access.
Even if you are backpacking and traveling on your own, you better try a local tour guide in some places, such as Mexico City, Guadalajara, Oaxaca, and Puebla, all of which are brimming with history and architecture. Local guides help put it all into context.
Even if you're backpacking and traveling on your own, you'll be better off using a local guide in some places, such as Mexico City, Guadalajara, Oaxaca, and Puebla, each of which is filled with history and architecture.
Local guides will help put it all into context.
Even if you have time, spend at least half of the day on a walking tour with a local guide. Later you can make your own excursions or even walk the same route on your own, no need to walk all day with a guide.
The guides are an amazing source of information about everything you need to know about local culture and traditions. Guides have years of experience and know much more than any passing tour group or guidebook.
Not all neighborhoods are safe enough, the best way to visit certain areas is to go there with a local guide. Not only can they serve as a deterrent for would-be petty thieves but they can also help you avoid being scammed.
Tours are usually avoided by independent and experienced travelers, but as you can see, hiring a group tour or private guide can be very beneficial for even the most experienced travelers and make for a safe secure trip.
A private tour is time-efficient
When you are visiting a new destination, especially large cities, you only have limited time to explore. Most of us don't plan enough time to truly experience a destination, so travelers need to be super-efficient with their time.
This is where a private tour guide comes in handy.
They know the fastest way between monuments, and the best route to cover the most ground in a short time. On your own, you may wander a bit trying to get your bearings and lose valuable vacation time.
Get more out of a destination
On a guided tour, you are usually limited to the guide's script. Private guides know their stuff, so if you want an academic background, you can get it. These are not just facts, they know who, what, when, where, why, and how.
Get stories and facts
Of course, you can find all the facts online by taking a self-guided tour with the help of an online guide. However, you won't be using your time as efficiently. A private guided tour is always more than just the facts.
A private guided tour provides an opportunity to learn more about places you visit. And if you travel with children, these captivating stories can go a long way to engaging them rather than just reciting the pure facts.
Ask as many questions as you want
Having a private guide allows you the freedom to ask any questions you may have.
Many times, your private tour guide possesses certifications related to the specific area, be it in geology or archaeology. This expertise enables them to tailor the tour with a unique perspective based on their certification.
Tour tailored to your preferences
With a private tour guide, you can have the tour tailored to your particular interests. If you are more into history or architecture, they can give you more of a historical context on the tour than a guided tour might provide.
Whether you are traveling with kids, visiting from a foreign country, or already knowledgeable about the basics of the destination, the tour will be tailored to you, not generalized for a large group.
In fact, the tour guides prefer to give the tour that will be most engaging for you, so don't be afraid to ask upfront about how your interests can be worked on the tour.
Become familiar with the area
Sometimes, a new destination can be overwhelming and even scary. You don't know where to start or maybe you don't speak the local language. A private tour can really help you gain a comfort level that you can carry throughout the rest of your trip.
You might request a tutorial on how to use the local public transportation system; a private guide can definitely help you with that!
A tour guide can tell you where to eat, but they can also go with you and show you how to order, even how to eat something if you're not familiar with it. Don't think a tour guide can only talk about monuments or museums.
A tour guide is more than a tour guide
While you have a private guide, take advantage of their knowledge! Just because you are touring monuments doesn't mean you can't also ask them for their favorite restaurant, shopping district, or spot to take photographs.
This is where you can really get off script and ask them anything. Maybe you're considering relocation, and you can ask them about growing up in the area, how it is to raise kids, the commuting, etc.
You also can take a tourist bus with a guide or an audio guide. All tourist cities have a special tourist bus, sometimes with a local guide and sometimes just with an audio guide.
Plan to visit a remote place or archaeological zone out of the town?
Check a local tour operator transfer service, you could just take transport to and from the site and explore it on your own. In some cases, it will save you time and avoid tiredness after a long day excursion.
Use these tags to read more related posts and reviews:
---
Let us know if this article was useful for you