Top 5 adventure activities to do in Mexico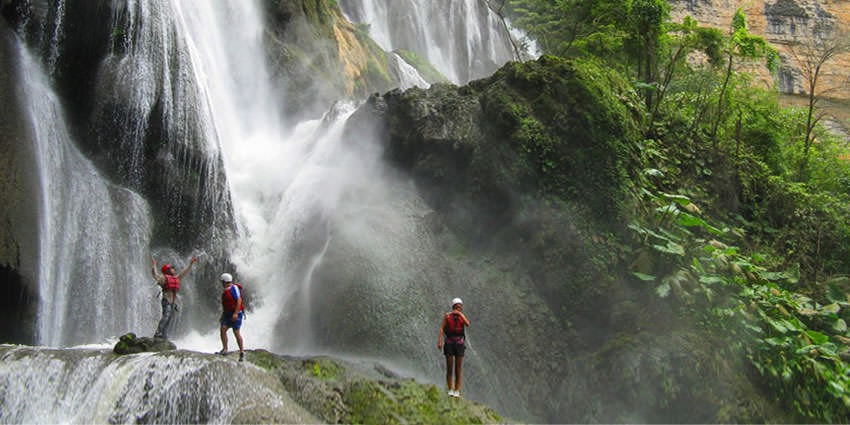 Mexico is precisely the place that every traveler dreams of. Amazing beaches, delicious food, beautiful people, and an incredible history related to it make this country a perfect tourist destination.
These are only a few reasons why people visit this incredible land. What many people (read first-time travelers) do not know about Mexico are the various adventurous opportunities that it has to offer.
The islands and beaches have their different charm, but the adventures that you can try in Mexico will completely change how you see this country. What are these adventures? Read to know about the adventure activities in Mexico.
1. Scuba Diving
Mexico may not be the first or last place where you go to the depths of the ocean, but it is going to be your favorite one after you try it. The beautiful island of Isla Guadalupe on the Baja California Peninsula is amongst the best places where you can go scuba diving. The clear waters, helpful instructors, and, getting to see great white sharks up close make it an activity that adventurers and travelers must have in their to-do lists.
2. Exploring Calcehtok Caves
Who would have thought that exploring caves could be as adventurous as in the Calcehtok caves?
A place easy to commute to when you are in Merida, Calcehtok gives you every reason to be there if adventure is what you love. The Calcehtok caves that are not easy to pass through, dark, and yet glorious are a fantastic exploration for the tourists.
Tickets to visit this place are cheap, and you will find different guides to take you through this place while telling you the legends of these caves. Depending on your love for the stories and how determined you are to explore the whole cave, you can choose short to long-hour tours for your visit here.
3. Spend Time in San Luis Potosi Rainforest
To understand the true diversity of Mexico, don't miss the beautiful state of San Luis Potosi. You may expect unreal waterfalls, greenery, and wildlife here like any other rainforest but San Luis Potosi has a lot more to offer to you.
There are various attractions the rainforests here have to offer, but of them all, Las Pozas is going to win your hearts the most. The place is full of incredible statues and sculptures that go so well with the forests.
Even if you are not an architecture enthusiast, the work at this place will make you appreciate it.
4. The Day of The Dead
The Day of the Dead is an exceptional festival that Mexicans celebrate every year.
It falls on the 2nd of November. This is the day when the lives of the deceased are celebrated in the country. It is an entirely different perspective which is opposite from mourning the dead and instead celebrates their living.
You can also get to see the Day of the Dead in different parts of the country where people dress up as skeletons and all sorts of costumes. There is good food and people who come together to celebrate this day and fill it with joy.
5. Ever-Famous Bull Fighting
Mexico finds itself amongst the very few countries with bullfighting legalized.
An ancient tradition that came into being here is one of the most dangerous sports on earth. To be able to watch it live in the audience where the brave matadores take on strong, and raging bulls gives you chills sitting there.
There can be nothing better than getting the closest seats in the crowd and experiencing courage. You cannot help but cheer them when you see the men with the biggest hearts take on the wild bulls coming right at them.
There are endless activities to do, sights to visit, and festivals to celebrate in Mexico. The list of places and events can go on forever, but being there and experiencing them is a whole lot more than merely reading about them.
Once you get to these spots on your next visit to Mexico, you will entirely fall in love with this country.
Use these tags to read more related posts and reviews:
---
Let us know if this article was useful for you