Travel destinations in the Mexican Caribbean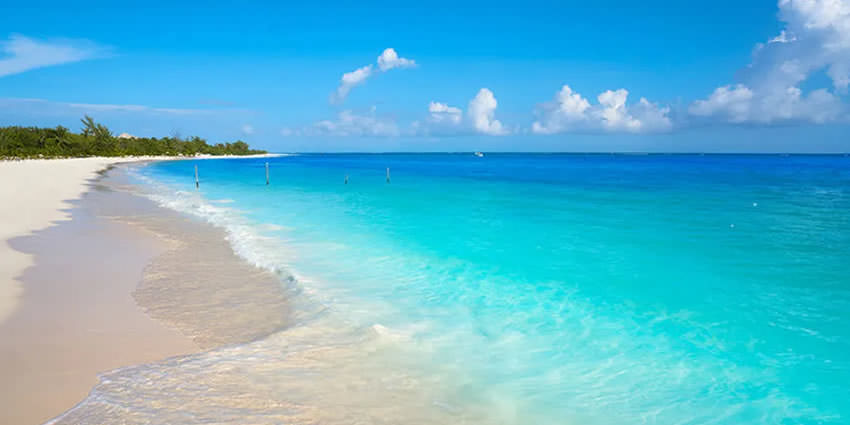 Are you willing to take a trip around the Caribbean coast of Mexico? However, if you aren't sure where to begin for an unforgettable experience, there are a couple of travel ideas.
The Caribbean coast of Mexico is one of the most attractive places for tourists because of tranquil beaches, crystalline water, appetizing food, friendly people, and classy hotels for accommodation.
The coastline starts from Cancun to Tulum (Riviera Maya) and continues south to Chetumal. The enchanting islands of Isla Contoy, Cozumel, and Isla Mujeres are also included in this territory.
Riviera Maya is famous for its vibrant nightlife, lush topography, suitable weather, recreational facilities, flavorful dining, and world-class golf courses making the Mexican Caribbean a must-visit destination.
This Mexican resort destination is a paradise that caters to a wide range of interests. From the bustling energy of Cancun to the serene beauty of Tulum, each stop along the coast offers a unique and captivating experience.
Golf courses in Cancun and Riviera Maya
The Riviera Maya is not only known for its beaches but also boasts a collection of world-class golf courses that cater to golf enthusiasts and vacationers seeking to combine their love for the sport with the beauty of the Caribbean coast.
Here are some of the notable golf courses in Cancun:
Each golf course has its own charm, seafront, jungle backdrop, and overall incredible view. You can choose your golf destination from one of the following world-renowned golf courses in Cancun:
Playa Mujeres Golf Club
PGA Riviera Maya
Hard Rock Golf Club Riviera Maya
El Camaleón Mayakoba Golf Course
El Tinto Country Golf Club
Gran Coyote Golf Club
Iberostar Playa Paraíso Golf Club
PGA Riviera Maya (Championship Course)
These courses are designed by leading global architects keeping in mind the standards of professional golf championships. That's why these golf courses are equally famous among professionals and non-professionals all over the world.
How do you book a golf course online?
It is possible to book your golf day online through the Golfscape website. Review the rates, availability, and essential information about the golf course, such as the number of holes, the type of grass, the distance, etc.
Additionally, when choosing a golf course, always pay attention to the weather conditions and observe them carefully before making a booking for a memorable day. Because you cannot continue your game when it's raining or storming outside.
Don't worry if your budget isn't enough, you can still play golf at your favorite course. To do so, you have to keep an eye on the availability of golf courses with money-saving options. Then book your tee times accordingly.
El Camaleón Mayakoba Golf Course is located in Playa del Carmen and is known for its unique design that weaves through mangroves, cenotes, and oceanfront dunes. It's famous for hosting the OHL Classic at Mayakoba, a PGA TOUR event.
Grand Coral Golf Riviera Maya is another gem in Playa del Carmen, this course was designed by Nick Price. It offers a challenging yet enjoyable layout with lush vegetation and natural water hazards.
Iberostar Playa Paraíso Golf Club is part of the Iberostar resort complex and features a P.B. Dye design that incorporates the natural landscape into the layout. It's a challenging course with beautiful Caribbean views.
Riviera Maya Golf Club is situated in the Bahia Principe resort complex, this Robert Trent Jones II-designed course offers a scenic round of golf with impressive vistas of the Caribbean Sea.
Hard Rock Golf Club Riviera Maya is located at the Hard Rock Hotel, this Jack Nicklaus-designed course offers a mix of challenging holes and picturesque views of the surrounding area.
Moon Spa & Golf Club is part of the Moon Palace Cancun resort complex, this course was designed by Jack Nicklaus. It features three nine-hole courses with diverse landscapes and challenges.
Tulum Country Club is located in the heart of Tulum and offers a more affordable option for golfers. This golf club features well-maintained greens and a relaxed atmosphere.
Puerto Aventuras Golf Club is nestled in the gated community of Puerto Aventuras, this course provides a casual golfing experience with fairways surrounded by tropical vegetation.
Many of these golf courses offer rental equipment, professional instruction, and clubhouses with dining options. Remember to check course availability and book tee times in advance, especially during peak travel seasons.
Akumal Beach Resort: The Mexican Caribbean offers a dream holiday with pristine sandy beaches, the soothing sound of water waves, luxurious accommodations, and picturesque lush greenery.
Another reason for its popularity is an abundance of adorable turtles that will swim next to you in the Caribbean. Away from the hustle and bustle of everyday life, you can experience the splendor of your love tour.
Tulum welcomes artists, designers, and people who travel a lot from all over the world to find peace and inspiration. Just 3 decades ago, this was a small village, and now it is one of the most expensive tourist destinations in Mexico.
Tulum is known for its classy hotels, arresting beaches, and exceptional weather. Last but not least, there are splendid and jaw-dropping cenotes and archaeological sites. It is a must-see destination in Mexico.
The Cozumel Island is one of the largest islands in the Caribbean. This destination is renowned for providing world-class diving experiences. Beaches with white sand contribute to the beauty of this place.
If you're a foodie, go to its main town for mouthwatering traditional food.
Use these tags to read more related posts and reviews:
---
Let us know if this article was useful for you