Tecomán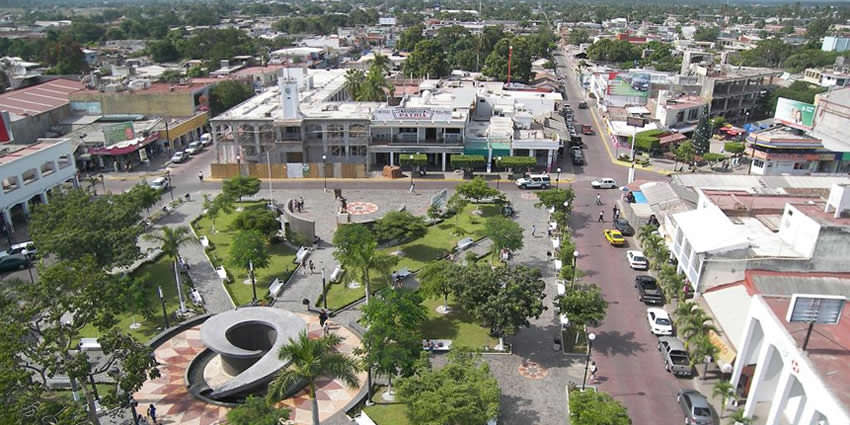 Tecomán is a city and seat of the municipality of Tecomán in the Mexican state of Colima, about 50 km south of the city of Colima.
In the 2005 census the city had a population of 112,726 people. It is the third-largest community in the state of Colima.
The municipality has an area of 834.77 km² (322.31 sq mi). Near the coast on Federal Highway 200, it is situated a rich agricultural industries region and is known as the "lime capital of the world."
Playa El Real. 10 km. south of Tecomán. Open sea, good surfing.
Playa Boca de Pascuales. 12 km. from Tecomán. Surfing beach for the experienced. Enramadas serving fresh seafood.
Playa de Tecuanillo. Narrow, fine-sanded, not-too-steep beach
Laguna de Amela. Deep lagoon surrounded by lush vegetation.
Laguna de Alcuzahue. Lagoon 8 km from Tecomán. Visit the Crocodile reserve.
Playa Paraiso. Open sea, Ramadas serving delicious freshly cooked food with Coconut drinks. Usually a calm beach except during rainy season.
Boca de Apiza beach.
Due to its soaring homicide rate, Tecomán became the deadliest municipality in Mexico in 2016.
You can dial 078 from any phone, where you can find free information about tourist attractions, airports, travel agencies, car rental companies, embassies and consulates, fairs and exhibitions, hotels, hospitals, financial services, migratory and other issues.
Or dial the toll-free (in Mexico) number 01-800-006-8839.
You can also request information to the email correspondencia@sectur.gob.mx
MORE EMERGENCY NUMBERS:
General Information: 040 (not free)
SNational Emergency Service: 911
Radio Patrols: 066
Police (Emergency): 060
Civil Protection: +52(55)5683-2222
Anonymous Complaint: 089
Setravi (Transport Mobility): +52(55)5209-9913
Road Emergency: 074
Cruz Roja: 065 o +52(55)5557-5757
Firefighters: 068 o +52(55)5768-3700
Use these tags to read more related posts and reviews:
---
Let us know if this article was useful for you