Digital nomads in Mexico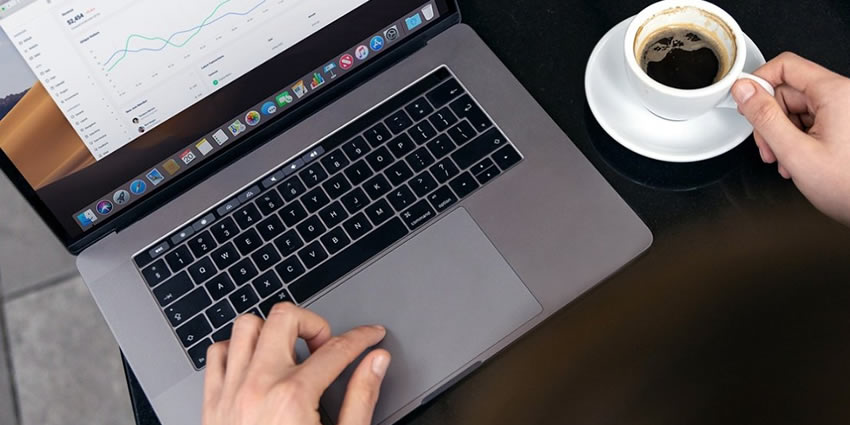 Mexico is an excellent choice for taking your work on the road. From the bustling cities and picturesque little towns to the stunning beaches of the Riviera Maya and the vibrant culture, Mexico offers something for every digital nomad.
So, what is life as a digital nomad in Mexico?
With its affordable cost of living and an array of exciting and adventurous activities, Mexico is one of the best countries for digital nomads to enjoy the freedom and flexibility of working remotely.
Mexico is a great choice for digital nomads, but what are the legal details that you need to know?
Is the digital nomad life in Mexico for you?
The digital nomad life in Mexico can be an exciting and rewarding experience if you are looking for a change of pace.
Mexico is home to a unique culture, mind-blowing festivals, hospitable people, and many different cities and regions, all of which have their own unique flavors and attractions.
From bustling cities like Mexico City, Guadalajara, and Monterrey to the beaches of Riviera Maya or Riviera Nayarit and the natural beauty of Chiapas, there is something for everyone in Mexico.
When considering the digital nomad life in Mexico, the first thing to think about is the cost of living. Mexico is an affordable country to live in and this holds true for digital nomads as well.
Depending on where you live, housing costs can be very reasonable. It is also possible to find co-working spaces, which are often reasonably priced and can be an excellent way to meet other digital nomads.
The food scene in Mexico is another important factor to consider when thinking about the digital nomad life. Mexican cuisine is varied and delicious, offering something for every taste and budget.
Street food is also widely available, providing a cheap yet tasty way to fuel up while exploring the country. Enjoy local delicacies, from savory tacos al pastor to refreshing aguas frescas.
Safety in Mexico is something you probably care about. While most areas of the country are safe, it is important to research each destination beforehand, asking locals and other digital nomads in forums.
The northern states are more troubled than the rest of the country. The Yucatan Peninsula, Quintana Roo, Chiapas, Tlaxcala, and Campeche are the safest states in Mexico.
Overall, the digital nomad life in Mexico can be an excellent experience: affordable living costs, delicious food, and stunning sights explain why Mexico is such a popular destination among digital nomads.
A digital nomad visa lets remote workers travel and work legally in certain places so that they can enjoy a nomadic lifestyle.
Digital nomad visas typically allow digital nomads to stay in a country longer than tourist visas. This presents you with more opportunities to fully experience what the country has to offer without needing to take a lengthy vacation or resign from work to travel.
To get this visa, applicants must prove that they're financially stable and able to support themselves during their stay.
Your income must be obtained independently, remotely, and from another country. This provides assurance you won't enter the local labor market and take jobs away from locals.
Mexico is a great choice for digital nomads with 180 days visa-free for USA, Canada, and EU residents. If you are planning to stay in Mexico for less than 180 days and hold a passport from one of these countries, then you do not need a visa.
However, if you would like to stay in Mexico for longer than 180 days, then you will need one.
The first step in obtaining a visa is to determine the type of visa you will need. Each type of visa serves different objectives and comes with its own set of requirements and benefits.
Mexico does not have a special digital nomad visa, however, foreigners can legally work in Mexico with a temporary or permanent resident visa. There are two types of visa you can apply for:
Temporary Resident Visa (stay for 6 months to 4 years)
Permanent Resident Visa (stay as long as you like)
Since you will be working remotely, there's no need to obtain a work permit.
Temporary Resident Visa
A temporary visa allows individuals to stay in Mexico for a limited period. It is typically granted for specific purposes such as tourism, business meetings, work assignments, or educational pursuits.
Temporary visas come with predetermined validity periods, and individuals are expected to leave the country once their visa expires unless they apply for an extension or transition to a different visa category.
These visas offer a short-term solution and are often subject to renewal or reapplication.
Once you arrive in Mexico, fill out this online form.
Within 30 days of your arrival, go to the National Migration Institute (NMI) to start the process of obtaining a temporary residence card. You must have 2 passport-sized photos where you are facing the front and 1 passport-sized photo from the right side.
You'll need to pay a fee at a bank between $150 and $350 based on how long your stay is. The temporary residence card is only valid for one year. You'll thus have to renew it and pay the corresponding fee for every year that you're allowed to stay.
Permanent Resident Visa
A permanent visa, also known as an immigrant or residency visa, grants individuals the right to reside indefinitely in a foreign country. It's designed for individuals who intend to make the host country their long-term or permanent home.
Permanent visas are usually more challenging to obtain than temporary visas, as they require meeting specific criteria, such as family ties, employment sponsorship, or investment in the country.
Once granted, permanent residents are often entitled to various rights and benefits, such as the ability to work, study, access social services, and potentially apply for citizenship over time.
Alternative Visa
This type of visa offers a distinct pathway for individuals who might not meet the criteria for temporary or permanent visas. It serves as a solution to address specific circumstances or purposes that may not align with conventional visa requirements.
Alternative visas often target unique situations, such as entrepreneurship, specialized skills, or cultural exchange, and they aim to promote diversity and innovation within a country's immigration system.
These visas may have specific eligibility criteria and may grant individuals the opportunity to stay and contribute to a country's economy and culture in unique ways.
The reason for considering the "Mexico Digital Nomad Visa Alternative" despite the temporary and permanent resident visas is that the alternative option is specifically tailored for digital nomads.
It provides specific financial criteria that digital nomads might find more suitable for their situation.
The alternative option might be more flexible and aligned with the financial circumstances of digital nomads who might not meet the traditional income or property requirements of the other visas.
It's essentially an option that recognizes the unique financial situations of digital nomads and provides a pathway for them to legally work and stay in Mexico. You only need to show that you have:
A monthly tax-free income of $2,473 from the previous six months.
For each dependent you'll be bringing, you'll need an extra $861.
An average monthly balance of $40,740 (during the last 12 months) in your saving account.
An original letter of invitation.
This invitation can be from a foreigner with a temporary resident visa, marriage or close relationship with someone who has a permanent resident visa or is a Mexican citizen, or someone who holds a migratory status of temporary resident or student visa.
Visa issuance is subject to your application and interview.
How to apply for Mexico's Digital Nomad Visa alternative
Schedule a visa appointment at the Mexican embassy or consulate in your country.
Gather the required documents you'll need.
A valid passport for 6 months or more from your application date.
A recent passport photo measuring 3.9 cm x 3.1 cm.
Proof of income of about $2,600.
Medical insurance coverage that covers repatriation and medical evacuation.
Original birth certificate or a certified copy.
No criminal record.
Once you've gathered all the documents, the next step is to fill in the application form. Get a copy of the application form on the embassy's website. After filling it out, sign the form to confirm the validity of your information.
Note that you'll pay a $40 fee in cash or money order for the issuance of the visa at the consulate.
If you pass the interview, you could get the visa on the day of your appointment, but you might also have to wait for a few weeks or even months to get it. Once you get your visa permit, you have to register for a temporary residence visa in under 6 months.
Will digital nomads have to pay taxes in Mexico?
As a resident, you'll have to pay anywhere between 0 to 30% in taxes.
How much you will pay will largely depend on your situation and earnings.  For example, if you earn more than 51% of your total income from a business outside Mexico, you can avoid paying Mexican taxes to prevent double taxation.
If you make 50% of your income in your host country, you'll need to pay taxes depending on which tax bracket you belong to.
Get medical insurance
Subscribe to mobile phone services for Internet
Start searching for accommodations in advance, before you move to Mexico
Take necessary safety precautions
Be familiar with time zone differences
Avoid moving too often
Traveling exposes you to new cultures and experiences, but taking on too much in too short a time can put your body through physical and emotional stress, which can impact your creativity and performance at work.
Plus, all those trips can get expensive quickly.
So, plan your itinerary in advance and give yourself enough time to rest in between trips to avoid burnout.
Volunteering in Mexico
Volunteering is a great way to explore Mexico while having a real cultural experience. As a digital nomad, you can participate in different projects throughout the country, exchanging your time and abilities for accommodation.
This is a great way to save money, especially if you are starting your nomadic lifestyle and don't want to spend too much of your earnings or savings. Volunteering can help to learn new skills, meet new people, and make a positive impact during your trip.
Mexico City
With its vibrant tech scene, plenty of coworking spaces, low cost of living, great food, and heaps of cultural activities, it's no wonder why Mexico City is one of the preferred destinations for digital nomads.
You can find all kinds of activities: museums, bars, restaurants, concerts, recitals, art exhibitions, cultural events, and lots of things that will make you want to have more than a couple of days to discover its corners.
Mexico City is generally quite safe. Of course, it's wise to be aware of your surroundings, as in any large city.
Mérida
Merida is an increasingly popular destination for digital nomads due to its affordability and vivid culture. Located in the Yucatán Peninsula of the country, Merida offers a diverse array of activities and attractions that are ideal for digital nomads.
Merida offers a variety of affordable accommodations, reliable internet connection, and plenty of co-working and co-living spaces. The digital nomad community here is not the party-goers youngsters that mainly attract Playa del Carmen, Cancun, and Tulum.
Mérida has a diverse selection of restaurants, markets, and art galleries, and also is home to a wide variety of festivals and events throughout the year, including the annual Merida International Film Festival and the Festival de las Culturas y Tradiciones de Yucatán.
Mérida is considered the safest town in Mexico and the low crime rates reflect this.
Playa del Carmen
Playa del Carmen has become the number-one choice for digital nomads in Mexico.
Playa del Carmen is also one of the top tourist destinations. If you are looking for a place in which to experience authentic Mexican culture without much foreign influence, then definitely this is not the place for you.
If you're after white sand beaches, parties, great weather, and a lively international atmosphere, then Playa del Carmen ticks all the boxes. Its proximity to the Cozumel, Riviera Maya makes it an ideal spot for day trips and weekend getaways.
Obviously, rent and cost of living, in general, are higher than in most of Mexico.
Tulúm
Tulúm, located about two hours south of Cancún, is known for its beautiful white sand beaches and crystal clear turquoise waters, making it an ideal choice for digital nomads seeking to chill after typing on their laptops.
The combination of its natural beauty and relaxed atmosphere make it one of the most popular travel destinations in Mexico. Quieter than Playa del Carmen and Cancun, Tulum's nightlife is also vibrant, with bars and clubs to suit everyone's taste.
Oaxaca City
The capital of Oaxaca state is a city with many hues and a lot of culture of its indigenous roots. It is totally rich in traditions, arts, culinary delights, and the best mezcal in the country.
Here you will find very typical clothing of the region, both to contemplate and to go shopping Oaxacan style.
With temperatures typically ranging from 21°C to 32°C throughout the year, it's the perfect place to take advantage of the outdoors. There are plenty of beautiful beaches all along the coast of the state to visit in your free time.
The affordability of Oaxaca City is another great benefit for digital nomads. Rental prices are generally quite low compared to other cities in Mexico, making it an optimal place to stay for extended periods of time.
Additionally, there are plenty of affordable restaurants and cafes to choose from. Don't miss out the "tamales oaxaqueños"!
San Cristóbal de las Casas
San Cristóbal de las Casas is a lovely colonial city in Chiapas. Rich culture and history, beautiful natural surroundings, and a low cost of living, all make it an ideal spot for digital nomads looking for a relaxed and cultural experience.
The is a great variety of activities and sights in and around the city. For the outdoors type, there is a multitude of hiking trails, waterfalls, and cenotes, where visitors can explore the lush forests and swim in the cool, crystal waters of Chiapas.
There are plenty of colonial churches, museums, and markets in San Cristobal de las Casas.
Use these tags to read more related posts and reviews:
---
Let us know if this article was useful for you