Las Coloradas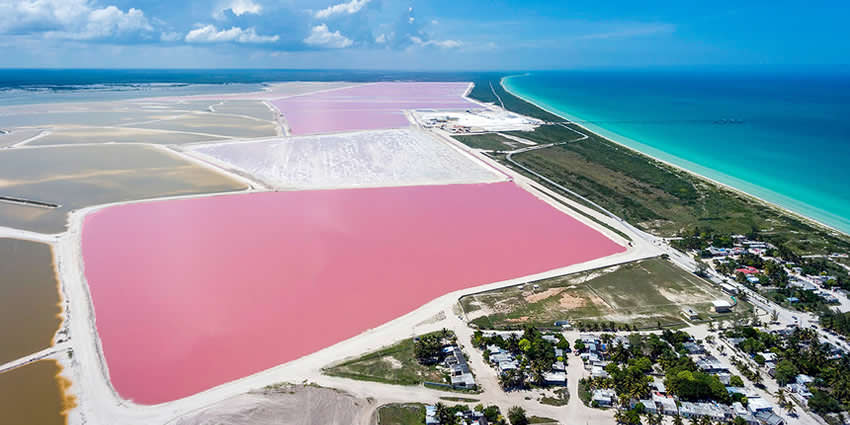 Hidden away on the tip of Mexico's Yucatan Peninsula is a magical place full of color. These stunning cotton-candy pink lakes filled with salt are called Las Coloradas.
Huge salt evaporation ponds for sea salt extraction lie on this stretch of land, some of them showing peculiar colors due to micro organisms, like the pink lagoon Laguna Rosa. Flamingo and bird watching is common here, close to a bioreserve.
Las Coloradas means "the red" in Spanish. It's the name of a tiny Mexican fishing village with a population of 1000. Nearby, a series of brightly colored pink lakes cover the landscape on the edge of the Gulf of Mexico.
The region is part of the Ría Lagartos Biosphere Reserve, a protected wetlands area home to animals like flamingos, crocodiles, sea turtles, jaguars, and all kinds of sea birds. The reserve covers some 150,000 acres.
Swimming in the pink lakes around the factory is now off-limits for tourists. However you can still book tours from Rio Lagartos that visit a different area where it's possible to float in the pink water & take a Mayan mud bath.
Use these tags to read more related posts and reviews:
---
Let us know if this article was useful for you