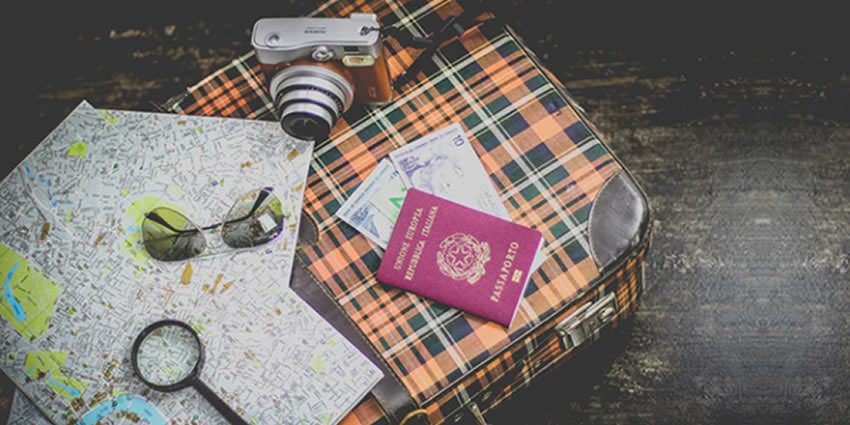 Essential packing tips for a long trip abroad
Traveling is exciting and strange at the same time, but traveling abroad is an adventure into the unknown. Sometimes we expect too much or too little from a long foreign trip and are usually afraid of different scenarios.
Packing for a long trip can be challenging. Don't forget your International driving permit (if you plan to drive) or your health and travel insurance. Be sure not to forget your visa and passport before boarding the plane.
Get vaccinated before travel. Everything else you have in mind will be useful, so let's talk about some important things to take with you on a long trip abroad. Taking these essentials with you will help you enjoy your trip.
A backup copy of the passport
There is nothing as important as a passport for an international trip. OK, you can't leave your passport at home, but you can lose your passport during your trip. It's better to have also a copy of the passport on you.
Moreover, it is better for you to carry this backup copy with you whenever you visit any place. It will be safer to have a copy than a real passport because your purse or wallet could be stolen or you can lose it.
A car charger
Pack a car charger, as your smartphone will be essential during your travels. A car charger offers versatility, allowing you to charge both your smartphone and power bank. It comes in handy in taxis or rental cars.
Before your travel, research the car options available at your destination to determine the charger type you'll need. Consider bringing two or three different kinds of chargers since they won't take up much space.
First aid or Medications
Leaving without your medications cannot be a good idea because you will face problems buying your medicines in a different country. Take your medications with you because you may need them at any time.
If you have any allergies or a medical condition, then you should visit your doctor before traveling. Your allergies can get worse in some places, and you must be sure you have every essential medication with you.
Finding your medicine in another country can be difficult because the medication could come with a different name or require a prescription. You can't buy medicine that doesn't have anything English about it.
Suitable clothes according to the weather
Check the weather forecast, and then plan your trip by packing appropriate clothes for your trip. You cannot pack everything in your luggage and packing as little as possible makes you an ideal traveller.
Some countries like Japan don't like very casual clothing, and you must take semi-casual clothing with you. On the other hand, you can wear shorts and T-shirts in Mexico, the Caribbean, or Thailand.
You must pack suitable and right clothes in your luggage bag.
Save some room in your bag for souvenirs on your way back home.
Camera
Are you going on a trip abroad and don't take your camera with you? Don't miss the opportunity to make a video about your trip. If you are going to use your smartphone, then it will run out of battery soon enough.
However, choosing the right camera for your trip can be challenging, so you'll need to do a little research on the different types of cameras. The Internet is your best friend and will help you find the right camera.
Credit and debit cards with no international fee
Using credit and debit cards in foreign countries can often result in unexpected fees and charges, which can significantly impact your travel expenses and lead to a solid amount of money being spent on commissions.
There is a solution to this problem. Some banks offer credit and debit cards that do not charge transaction or withdrawal fees. You can try to apply for these kinds of cards and take them with you on your trip abroad.
If your bank does not offer you such cards, you can easily find another bank, such as Citibank or Charles Schwab Corporation. Alternatively, you can also research and find the best travel credit and debit cards online.
This list includes essential things that you must pack for your foreign trip. These things are not only necessary, but they are also helpful as well since they can save time and money. Share this information with whoever is planning an international trip.
Teaching English in a foreign country can provide a unique opportunity to extend your stay. One of the most straightforward and accessible job options is teaching, particularly if you are a native English speaker.
Teaching English as a foreign language (TEFL) offers the opportunity to earn extra income. The main requirement to get started in this field is obtaining the best online TEFL certificate, the key to a world of teaching opportunities.
Author Bio: Marcel Schreyer, a French national and English language student, enjoys writing in his free time. He is multilingual and actively contributes to the blog jimmyesl.com.
Use these tags to read more related posts and reviews:
---
Let us know if this article was useful for you