Cancun – a true paradise for tourists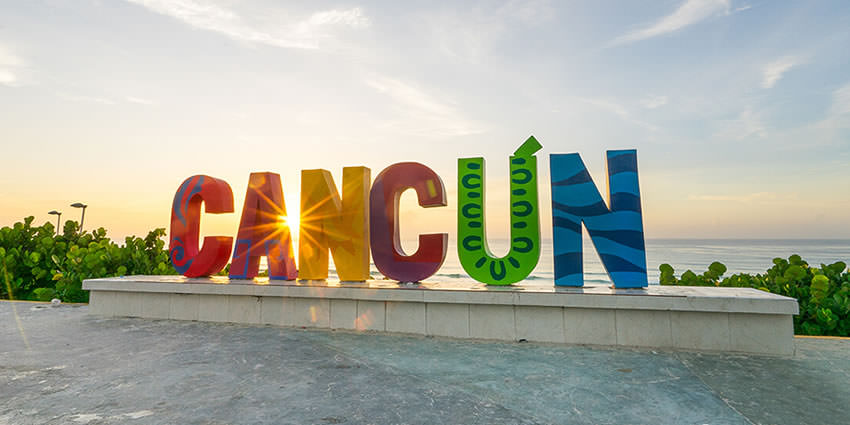 Cancun is a popular tourist destination located in the state of Quintana Roo, Mexico. Cancun is not just a bustling tourist destination known for its stunning beaches and vibrant nightlife, it can also be experienced as a cozy seaside town.
Cancun is a cozy seaside town. Nestled along the Caribbean Sea, Cancun offers a charming and intimate atmosphere, perfect for those looking for a more relaxed and laid-back vacation.
One of the highlights of Cancun is its picturesque beaches.
With white sand, turquoise waters, and palm trees swaying in the breeze, these beaches offer a peaceful and serene atmosphere. You can spend your days lounging on the beach, taking long walks along the shoreline, or simply relaxing with a good book.
One of the main attractions in Cancun is its beautiful beaches: Playa Delfines, Playa Marlin, and Playa Tortugas.
The famous Hotel Zone is home to some of the most gorgeous beaches in the world. With white sand, crystal-clear waters, and an array of water activities, these beaches are perfect for sunbathing, swimming, and snorkeling.
Known for its stunning beaches, clear blue waters, and vibrant nightlife, Cancun attracts millions of visitors from all over the world every year. Whether you're looking for adventure, relaxation, or a bit of both, Cancun has something to offer everyone.
For those seeking adventure, Cancun offers a range of outdoor activities, including water sports such as parasailing, jet skiing, and windsurfing. You can also explore the surrounding jungle and take part in activities like zipline tours and cenote dives.
For those seeking adventures, Cancun offers several eco-tourism activities, such as kayaking in the mangroves or exploring the surrounding jungle and the underwater world of the cenotes.
The town is also located close to several popular attractions, such as the ancient Mayan ruins of Tulum.
Cancun is also known for its vibrant nightlife. The Hotel Zone is home to a wide variety of bars, clubs, and restaurants that come alive at night. Whether you want to dance the night away or simply enjoy a delicious drink, you'll find plenty of options in Cancun.
When it comes to dining, Cancun offers a wide range of options, from street food to high-end restaurants. Mexican cuisine is especially popular, with many local restaurants serving dishes like tacos, tamales, and mole sauce.
Aside from its stunning beaches, Cancun also offers a variety of small, local restaurants and cafes with authentic Mexican cuisine. The town center is also home to boutique shops and markets, where you can purchase unique and locally made souvenirs and gifts.
In conclusion, Cancun is a must-visit destination for tourists who are looking for a mix of relaxation, adventure, and fun. With its beautiful beaches, vibrant nightlife, and endless activities, Cancun is truly a paradise for tourists.
Cancun is not just a bustling tourist destination, it is also a cozy seaside town with a friendly and intimate atmosphere. With its stunning beaches and delicious cuisine, Cancun is the perfect place to unwind and escape from the hustle and bustle of daily life.
Use these tags to read more related posts and reviews:
---
Let us know if this article was useful for you